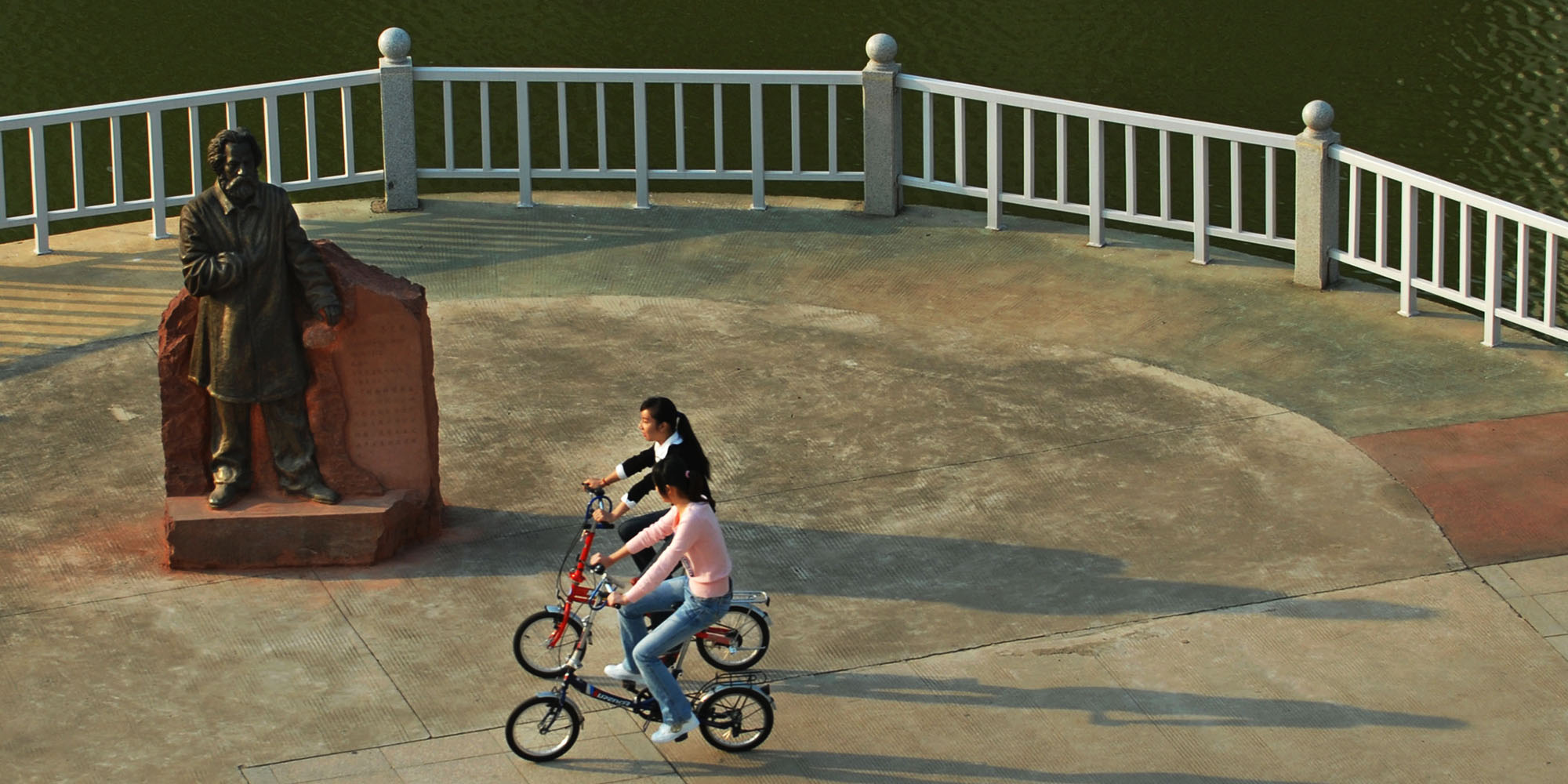 NEWS
Hip Song Gives Karl Marx Good Rap
Theme music for a Marx-focused television show is a hit with Chinese youth.
The very mention of Karl Marx is enough to put most university students in China straight to sleep. But a new hip-hop song titled "Marx Is a Post-90s," referring to China's millennial generation, aims to make Karl cool again.
The song, written for an upcoming television show and posted to a social media account of the Communist Party's youth arm on Sunday, is hoping to wake students from their slumber and help them see Marx as one of their own.
Study of Marxist thought has been compulsory in Chinese schools since the founding of the People's Republic of China in 1949. However, few youngsters consider the subject compelling. "Philosophy is useful, and it's supposed to be interesting, but in China, the philosophy curriculum just covers the boring parts," said Chen Feng, a marketing student at Shanghai University, referring to the obligatory classes on Marxism. In a 2014 survey of around 1,000 students from more than 10 Chinese universities, nearly half of the respondents said they didn't understand Marxism. Over 40 percent said classes on the subject were uninteresting.
In a play on words, this latest song admits that today's young people are probably more familiar with American pop icon Bruno Mars than socialist philosopher Marx, and it describes one reluctant student's transformation into a fascinated fan:
I first encountered Marx during politics class,
I studied his teachings just to pass the exam,
I thought I'd pass and be done with it, never read the book again,
But when I opened the book, I discovered I didn't hate it at all,
Life is always full of surprises,
One day I discovered how awesome he is,
Others saw my faith and never asked why again,
I'm no longer reading magazines, I'm reading Marx.
Listen to the song "Marx Is a Post-90s" here.
Zhu Haixiao, 21 and a third-year student majoring in Chinese literature at Fudan University in Shanghai, described the song as "catchy" with a "great rhythm." He said rather than just listening to long speeches about core values, music might be a more effective way to show the "spiritual strength" of Marxism.
"Marx Is a Post-90s" is the latest in a string of Chinese songs and videos trying to make politics popular with young people. The song will be featured as the theme of "Reading Show," a television program about books due to be aired on Inner Mongolia Television in early May. The director of the television program, Zhuang Xun, told Sixth Tone on Monday that the program was developed specifically in response to President Xi Jinping's calls late last year for Chinese people to read more about Marxism. 
In a Sunday interview with Beijing Youth Daily, a newspaper linked to the Communist Party's youth arm in Beijing, the songwriter, Inner Mongolia native Zhuo Sina, said she hoped the song would help the television show reach a broader audience. "If this song could change students' attitudes toward Marx and prompt greater willingness to learn about Marxism, then I think that's a good thing," she said. 
Zhuo added that she herself had never read the philosopher's works.
Zhuang believes the post-90s generation and Marx share more in common than many might think. For example, she pointed out that both sides are assertive and not afraid to stir controversy. "They are both pure, simple, and know clearly what to love and what to hate," said Zhuang.
Additional reporting by Peng Wei and Fan Jialai.
(Header image: Two young girls cycle past a statue of Karl Marx at Hubei Economics College, Oct.9, 2007.  VCG)