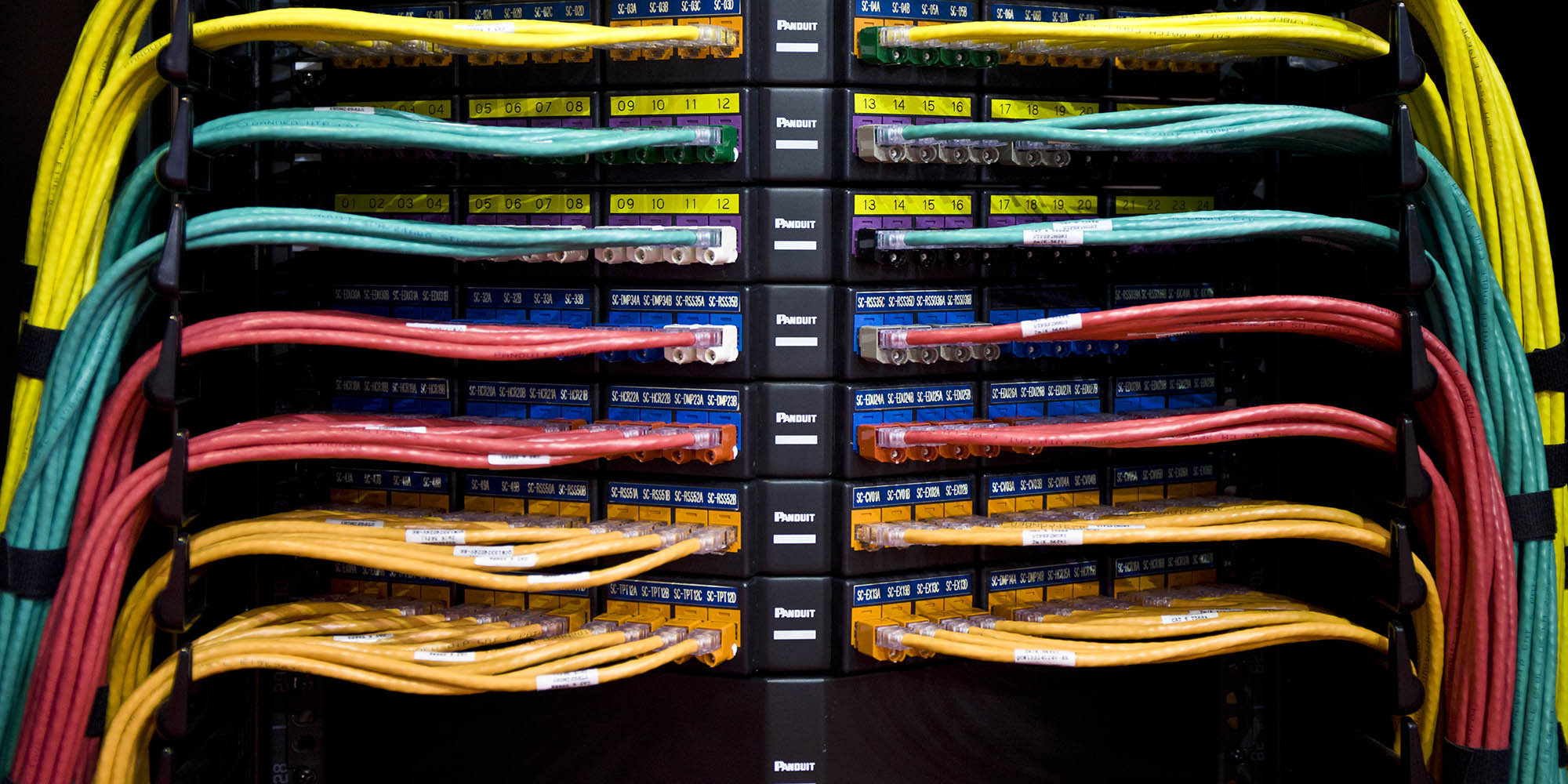 FEATURES
Server of Justice: Can Big Data Lead to Better Law?
One lawyer hopes to reform China's courts through technology, but getting enough data is proving to be a challenge.
At the entrance to Tiantong law firm's office in central Beijing, a modest plaque reads in Chinese: "Heaven-sent geniuses, to whom even God surrenders."
It's a bold claim from the team of just 20 lawyers, headed by managing partner Jiang Yong. Jiang is on a mission to use modern technology to breathe life into the government-led reforms of China's judicial system, striving to make open-source legal data more accessible to legal professionals with his very own database.
The 45-year-old believes that stifling bureaucracy and a lack of transparency are at the core of the country's legal woes. "There are too many cases and not enough people," said Jiang with a wide grin. He maintains that, in its current state, the system is "unable either to match China's economic growth or to meet its people's demands for fairness and justice."
China's judicial system is currently going through a series of reforms. One of the outcomes so far has been the establishment in January 2014 of a national database of rulings, which, being open to the public, allows individuals to search for cases according to keywords.
Jiang welcomes the move toward transparency but believes that gaps in the data and an awkward user interface limit its value for lawyers and judges wishing to consult previous cases. In a legal system where agents of change are generally limited to government-backed institutions, Jiang has taken it upon himself to build a digital platform to rival the national database.
The online platform he developed with his firm is called "No Lawsuits," a nod to the Confucian belief that a perfect judicial system is free of any legal disputes. Jiang, however, has humbler ambitions. "All we are trying to do is provide some fundamental tools for China's legal profession," said Jiang, whose database draws on a variety of data sources to offer a sleeker and more comprehensive resource for legal practitioners. No Lawsuits currently holds over 22 million rulings — compared with the national database's 16 million — and is growing by tens of thousands of additions each day.
It is unlikely, however, that simply making more rulings available to more lawyers will bring substantive reform to Chinese law. That's because China's judicial system is mainly based on statutory law rather than case law. Previous rulings can only be used as a point of reference for lawyers and judges preparing cases rather than as evidence in a trial.
Perhaps of greater value is the "name card" function of Jiang's platform, which provides performance statistics of lawyers, courts, and law firms. Jiang hopes that publicizing such information will give the public greater insight into what has previously been kept behind closed doors. "Should someone need to find a lawyer, they can make an informed decision according to the data in these name cards," Jiang said.
Some question the value of making such information publicly available. Lu Wei, a 36-year-old criminal lawyer at a small Shanghai-based law firm, believes that publicizing the performance records of lawyers could be damaging for the industry. Simple records of whether cases were won or lost "cannot reflect the ability of a lawyer," said Lu. "In many cases, you've lost the trial before you even take it on. I can't get an acquittal for someone who committed murder, though I can lessen their sentence as much as the law allows."
Jiang's attempts to bring together big data and law are not without precedent. In November 2015, e-commerce giant Alibaba, in collaboration with the High People's Court of Zhejiang province, embarked on a project to draw on its vast amounts of user data to support legal proceedings in the eastern province's courts. The collaboration soon ran aground when Alibaba proposed using users' transaction records on its mobile payment platform Alipay to inform the court of a defendant's financial status should they claim incapacity to pay damages to a plaintiff.
[node:field_quote]
According to Wang Lusheng, an associate professor at Nanjing's Southeast University who specializes in legal data research, it was a lack of legal authority to access such private data that prevented the project from developing further. "They didn't have the right to publicize Alipay's user data," he said.
"Everyone's talking about what they're going to do with 'big data,' but the sad truth is that what they can do is actually very little," said Wang. "The oceans of data that big data analysis requires are just not available to us in the current legal system."
Jiang and his team produced the rulings and the name card databases according to data that is already publicly available, if a bit hard to find. Jiang hopes to be able to carry out high-level analysis on the "legal data" that is currently hidden from the public eye: transcripts, legal defenses and complaints, even research conducted by judges in preparation for a case. "Then we will be able to uncover rules and patterns that we didn't know existed," said Jiang.
In January 2016 Jiang was given a high-profile audience with Meng Jianzhu, secretary of the Communist Party's powerful Central Political and Legal Affairs Commission. Jiang raised the potential role that big data could play in government-backed judicial reforms. Jiang is eager to cite the meeting as an indicator that the government is listening to him, but as of yet there has been no indication that the information his project requires will be made available. "We can only get what the courts give us," he said. "We're relying on them taking transparency a step further."
Lu Wei, the criminal lawyer, doubted that full transparency across the board is a realistic goal: "Once you make transcripts available to the public, you'll create a whole load of trouble," he said. That's because sometimes there is discrepancy between the content of a trial and its outcome. According to Lu, political pressure means that "verdicts are not necessarily decided by a judge in accordance with the law."
That judges are under immense pressure to deliver verdicts is reflected in China's notably high conviction rate. According to the latest work report released by the Supreme People's Court, 2015 saw a conviction rate of 99.92 percent, with 1,039 acquittals and more than 1.23 million convictions.
Combined with low pay — the average judge in China makes just 50,676 yuan ($7,745) a year, according to an academic study of 2,660 judges published in November 2015 — the pressure to deliver verdicts is another factor Lu believes is forcing judges out of the profession.
While financial stress and external pressure might be discouraging some judges, the fact that some outcomes of trials are influenced behind closed doors only strengthens Jiang's resolve. "Transparency's most important function is as a watchdog overseeing what is fair and just throughout the entire judicial process," he said. "That rulings are being meddled with — doesn't it just prove we need openness?"
Additional reporting by Li You.
(Header image: Network servers in Beijing, Nov. 21, 2014. Hao Yun/IC)