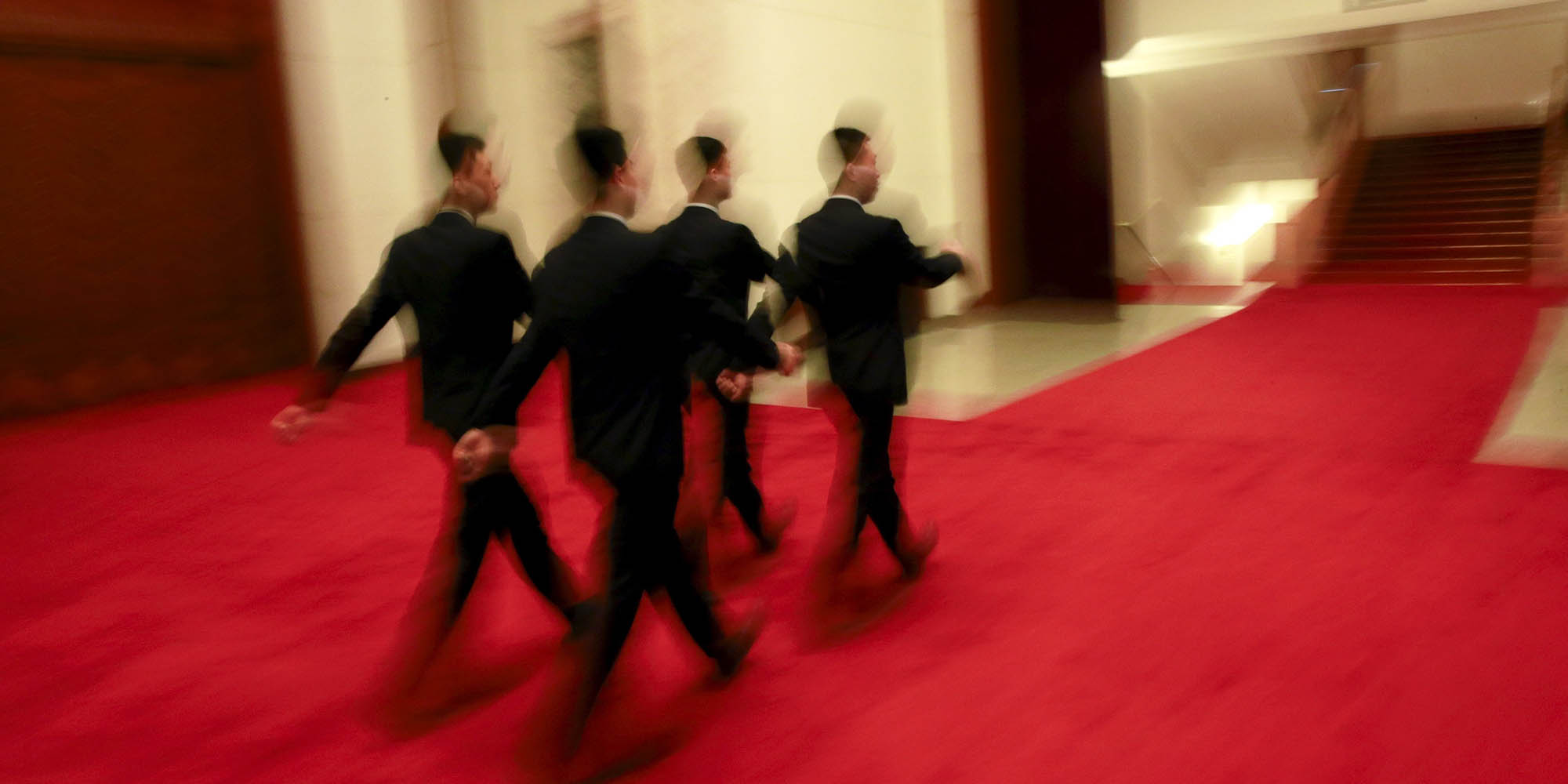 VOICES & OPINION
Small, Powerful, Ponderous: The Elite Group Driving China Change
The Central Leading Group was set up to oversee new reform laws, but two major problems need to be addressed before it can succeed.
It is a trend in Chinese politics that small groups often play a large governing role. In addition to established political institutions, the Communist Party of China has a long-standing tradition of setting up smaller governing groups to deal with extraordinary or urgent matters. Despite their size, these groups often hold real power. As one such institution leading China's reform at the highest political level, the "Central Leading Group for Comprehensive Deepening Reform" (hereafter referred to as "the Central Leading Group") is a "top-tier architect," according to today's political parlance.
The Central Leading Group was founded in 2013 after the third plenary session of the 18th Central Committee of the Communist Party of China. During the session, the Central Committee — the governing body of China — proposed a new strategy of "comprehensively deepening reform" to replace the 35-year-old "opening up" reforms initially promoted by Deng Xiaoping in the late 1970s. The main purpose of China's new reform strategy is to modernize the national governance system and its governing capability. The Central Leading Group was established in order to facilitate the smooth running of a task of such tremendous scale.
From Jan. 22, 2014, to Dec. 9, 2015, the Central Leading Group held 19 meetings and passed 102 reform documents encompassing a wide range of topics, ranging from issues of public interest, such as smog reform, to judicial system reform, which is often seen as a sensitive issue.
As opposed to other traditional Chinese high-level political institutions, which have a history of keeping things confidential, the Central Leading Group is setting an example for increased transparency in government operations. By sharing their meeting minutes with the public, the Central Leading Group is trying to show their commitment to and confidence in future reforms.
Although the Central Leading Group has seen some initial success, at least two problems still need to be resolved. First, those tasked with implementing the reforms appear to lack motivation; second, there is uncertainty as to whether this group's mechanism can be supported on institutional grounds by Chinese law.
In order to improve the stagnant impression other countries have of China's attempts at reforms, China's leadership has requested all regional governments to set up their own groups for comprehensively deepening reform on a local level. Thirty-one provincial political units have since been established as regional leading groups, followed by smaller committees in cities and towns. In this regard, with groups at the central, provincial, municipal, and county levels, the leading group for comprehensively deepening reform is a four-tier system.
[node:field_quote]
However, judging from their actions, regional leading groups seem to be far less active than the Central Leading Group. Although state media — and even central government figures — have openly criticized regional officials for their inactivity, central leaders cannot seem to find a better way to incentivize regional governments.
Facing anti-corruption policies and other increasingly strict constraints, Chinese central leaders have spent more time worrying over the political risks of reform instead of the potential benefits. They have gradually realized that an "architect" is not enough to complete reforms. Rather, it takes an "executor" for implementation.
It is still too early to conclude how much of an impact the leading groups will have on China's reforms. However, there is one important thing worth noting: These groups have yet to find their place in China's current legal system. As similar as these groups are with task-oriented organizations in the West, they are nonetheless rooted in a results-based and procedure-neglecting Chinese political system, and corresponding laws for their legal status have not yet been formulated. As the "top-tier architect" of reform, the Central Leading Group must shoulder its own responsibilities and design its own state of being in line with the rules of law and modernization.
(Header image: Security officers walk ahead of the opening session of the National People's Congress (NPC) at the Great Hall of the People in Beijing, March 5, 2016. Kim Kyung-hoon/Reuters/VCG)