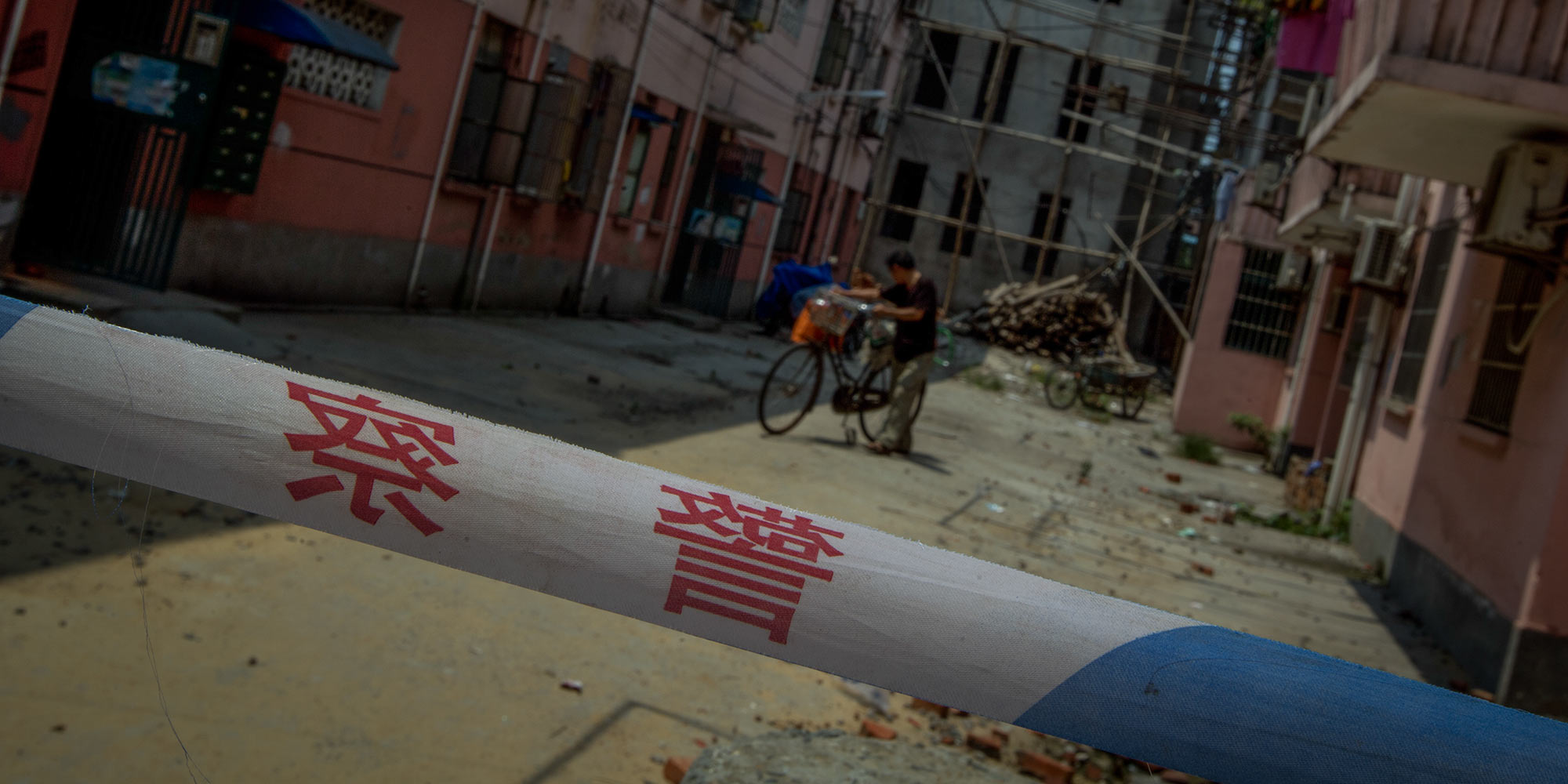 NEWS
Disgruntled Tenants Attack Shanghai Police
Officers responded to incident in which employees of a demolition company were fired at with a slingshot.
Shanghai police were in an hours-long standoff with local residents on Thursday afternoon after personnel from a demolition company were attacked while working inside a building that had been partially cleared out.
On Friday, Shanghai's municipal police posted a notice on their Weibo microblog saying that officers had responded to an incident in a residential block in the city's central Jing'an District. Employees from a demolition and relocation company had been attacked by a resident and their relatives, who still lived in the building. The disgruntled tenants used a slingshot to shoot steel balls at the workers.
According to the announcement, the employees were cleaning out apartments on the second and fourth floors, whose former inhabitants had already moved out. One of the attackers, surnamed Han, lived on the third floor. The notice did not state the suspects' motives.
When police arrived, they were attacked by three people who doused the officers in a corrosive liquid, causing injuries to a number of policemen and bystanders. When reinforcements arrived, the suspects hurled down bricks and empty bottles.
While police negotiated with the attackers, a female suspect started a fire on the building's second floor by lighting a gas canister. The fire was later extinguished by police.
The suspects then brandished knives, at which point police took three individuals into custody. The case is now being investigated, the notice said.
(Header image: Kou Cong for Sixth Tone)