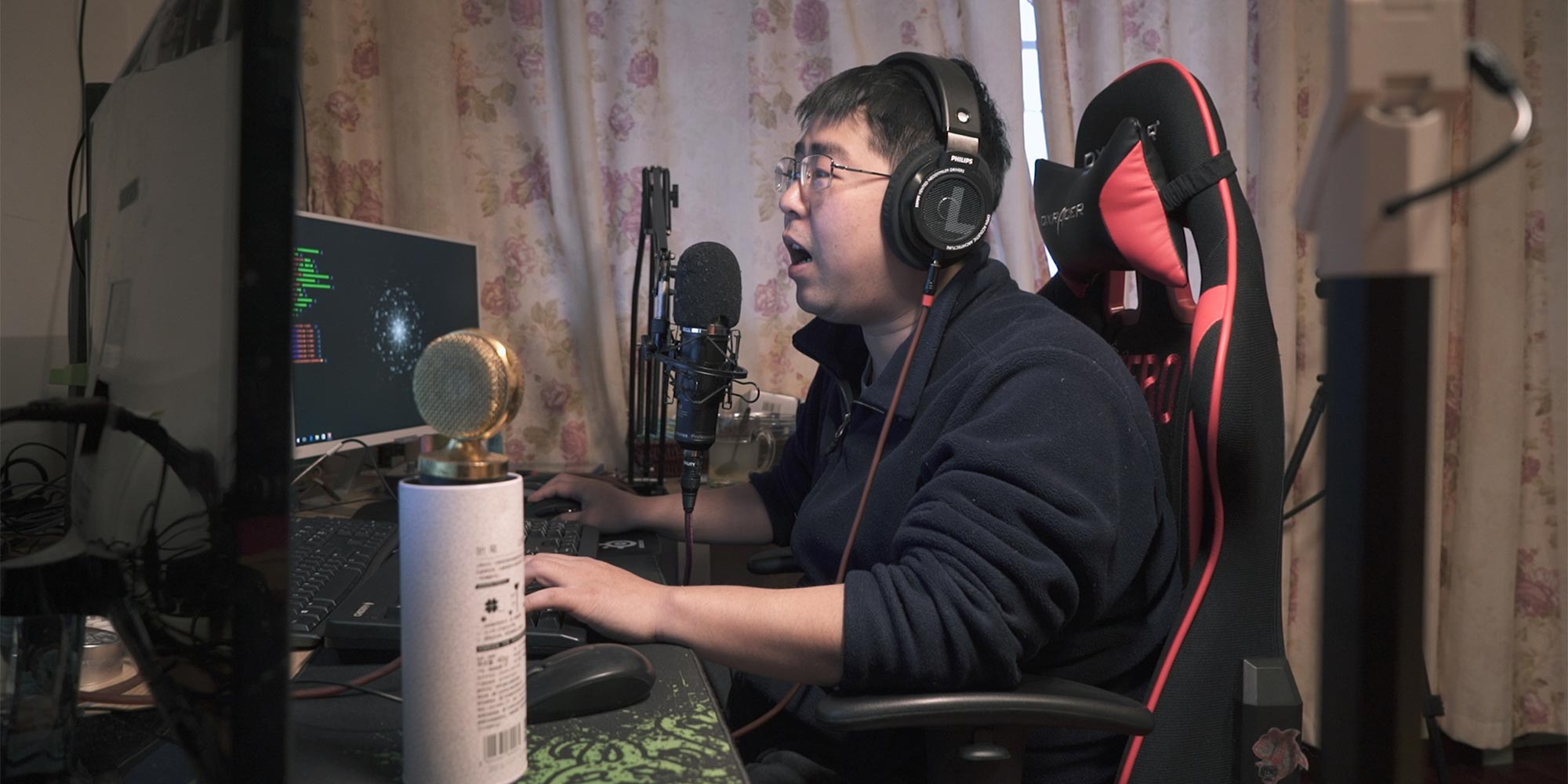 FEATURES
'Red Army' Defends China on the Virtual Battlefield
In response to antagonism from foreign players, patriotic Chinese gamers show strength in numbers.
From among a group of red-clad game avatars, a voice calls out in Mandarin: "There's a foreigner; the guy in the black shirt is a foreigner! Kill him!" A bugle sounds, and the foreign gamer is immediately surrounded by a group of Chinese players before uttering his last words to a teammate: "It's the Red Army, dude!"
Scenes like this one have become common in "H1Z1: King of the Kill" — a popular online "deathmatch" survival video game — ever since 32-year-old gamer Gu Wenlong began leading the virtual militia of fellow Chinese players into battle against foreign enemies two years ago.
"In real life, I don't think that we Chinese are particularly unified because of cultural differences among regions," says Gu, who lives in the suburbs of Shanghai and goes by the name EMOQQ in "H1Z1." "But when it comes to the game, we're all speaking Chinese," he adds. "Your followers can understand you; they can help you."
The game sets up a doomsday scenario in which each player must fight for survival, using weapons to rob and kill others for their resources. When Gu first began playing "H1Z1" shortly after its release in 2015, he played alone. He recalls being captured and punished by non-Chinese gamers, who forced him to say swear words in foreign languages or sing foreign national anthems before killing his avatar.
After three months, as the number of Chinese players on the gaming platform gradually increased, Gu found a way to fight back against hostility from foreign players: He created his own so-called Red Army of Chinese gamers. Against the backdrop of grassroots nationalism that has proliferated online in recent years, Gu's group quickly amassed followers. To differentiate themselves from foes, members of the Red Army dress their game avatars in red shirts with no pants, and they use certain swear words and slang as a code language to root out impostors.
Gu broadcast the game on Chinese live-streaming platform Douyu and posted clips on his Weibo microblog, but the Red Army's name didn't reach beyond the online gaming circle until July 2015. That month, a U.S. gamer with the username ANGRYPUG provoked Chinese players during a live stream on video platform Twitch when he shouted "Taiwan No. 1!" after being killed by Gu's Red Army. In a video posted on YouTube, Chinese gamers gather around ANGRYPUG's avatar, retorting "China No. 1, Russia No. 2, U.S. No. 8!" along with a barrage of curse words.
The video has garnered nearly 3 million views on YouTube, which doesn't take into account the large number of viewers watching reposts of the clip on Chinese mainland video platforms.
Gu's Red Army is not the only Chinese group known to take out foreign enemies on the virtual battlefield of "H1Z1." During Chinese New Year, a team of Chinese gamers called TGx retaliated after a sneak attack by Japanese gamers. Several articles on Weibo praising TGx's fight against the "sneaky Japanese" during the national holiday were shared and gained widespread support on social media.
"The foreigners are never friendly when they see someone Chinese," says Zhang Chuangdi, one of Gu's followers in the game. Zhang says he was angered by ANGRYPUG's comments: "It's just a game; you shouldn't mix politics into it. That was definitely behavior aimed at provoking Chinese people."
The gamer behind ANGRYPUG has continued to play up the incident, launching a video series in which his game avatar wears a red shirt and infiltrates the Red Army to mock the group. Fans can pay $4.99 to subscribe to the channel and receive 19 custom-made virtual stickers, including one that features the "Taiwan No. 1" message.
Meanwhile, the Red Army's "China No. 1" slogan has been printed on real-life red shirts that sell for 99 yuan ($14) each on Douyu. "When a foreign live-streamer comes after me, it's actually to kill me," says Gu, who now has over 800 thousand followers on Douyu. "But I don't resent it; I feel happy. He comes to kill me, and my followers come to protect me. It's such good entertainment."
Back on the battlefield, the foreign gamer trapped by the Red Army shouts "China No. 1!" in surrender. Alongside a video of the action posted later on Weibo, Gu writes: "Look at the power of the Chinese people!"
Editor: Jessica Levine.
Correction: A previous version of this article misstated the number of users who follow Gu on Douyu. He has 800 thousand followers, not 8 million.
(Header image: Gu Wenlong plays 'H1Z1' at home, Shanghai, March 30, 2017. Tang Xiaolan/Sixth Tone)