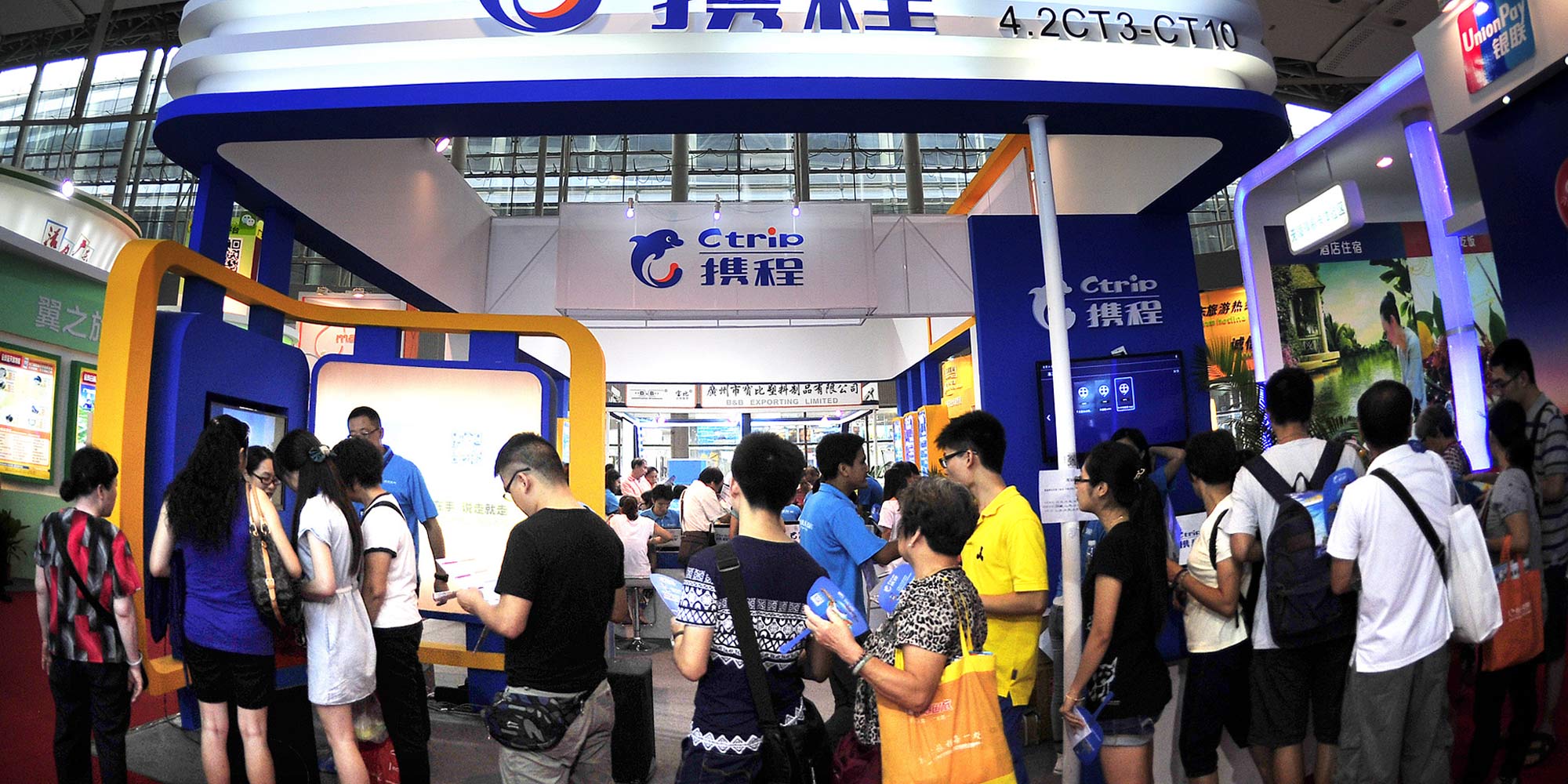 NEWS
Make America Friendly Again, Advises CEO of Chinese Travel Giant
Ctrip boss says US should lay down the welcome mat if it wants to continue attracting big-spenders from China.
Chinese tourists are increasingly looking to the U.S. as a travel destination, but America will need to woo them if it wants to retain their custom, the head of China's leading online travel agency said Thursday.
"The buying power of China is rising," said Jane Sun, chief executive officer of Ctrip, China's largest online travel agency. "Any country which has the vision of this market should welcome the [Chinese] people."
Sun was speaking at a luncheon for journalists in Shanghai, in the wake of an incident earlier this week in which a passenger of Asian descent was forcibly removed from a United Airlines aircraft in Chicago.
When it comes to travel, "Chinese consumers always pick the place that is friendly to them," said Sun. "The [U.S.] government needs to send a very strong message that it promotes friendliness between countries."
Sun believes U.S. businesses can also do their part for their Chinese customers. "They should say: 'When you are with us, we serve you,'" she said.
The United Airlines debacle angered many Chinese, some of whom considered the manhandling of the middle-aged Asian man to be racially motivated. In the aftermath of the incident, people rushed to sign a petition to the White House in Washington, D.C., calling for an official investigation.
Chucking out customers is just not the right approach, said Sun, referring specifically to the incident at Chicago O'Hare International Airport. "I am sure UA learned a big lesson, and that they will do the right thing for the customer going forward."
While Ctrip has not seen a decline in bookings for travel to the U.S. as a result of the case, there could be a long-term impact if there are similar events, or if there is an inadequate response, said Sun.
"If incidents keep on happening, then people will have the impression, 'Maybe I shouldn't go there,'" she said.
Yet through proper analysis of such cases and finding ways to improve, there is still scope to turn negatives into net positives, said Sun.
According to statistics from the U.S. Department of Commerce, Chinese travelers to the U.S. forked out over $30 billion in 2015, up 15 percent from 2014. The same data show that Chinese visitors accounted for around 3.3 percent of all international arrivals to the U.S., a figure that is expected to double by the end of this decade.
Citing Hawaii as an example, Ctrip's clients spent at least $2,000 per person per day, said Sun. "People from Hawaii really love Ctrip customers," she said.
With contributions from Liu Chang.
(Header image: Visitors browse a Ctrip installation at an exhibition in Guangzhou, Guangdong province, Aug. 31, 2013. VCG)