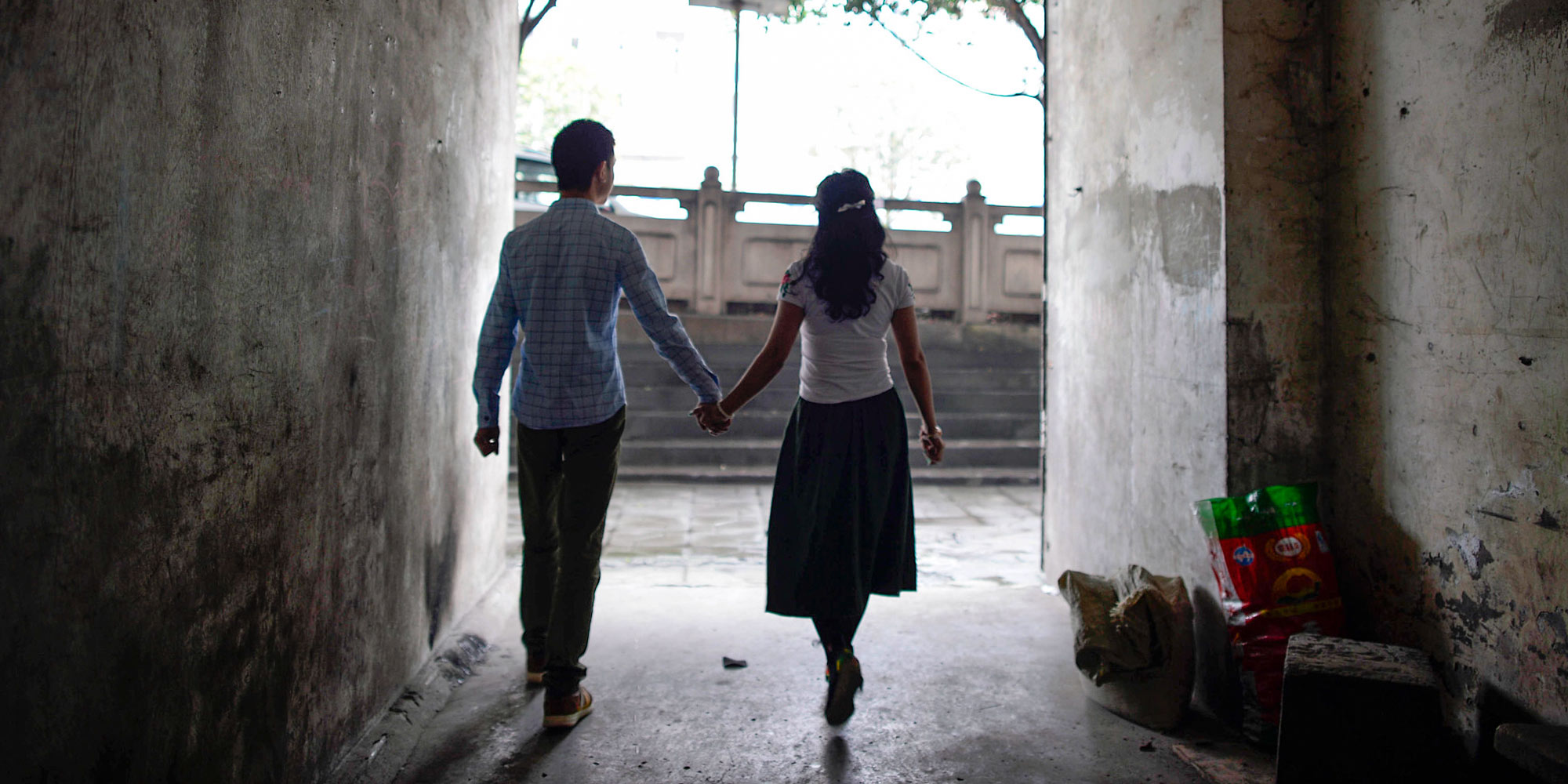 NEWS
China's Highest Court on the Legality of Infidelity
China's Supreme People's Court weighs in on just how binding nuptial agreements should be.
Are there legal ways to keep your spouse from straying? China's highest court may have the answer.
On Wednesday, just as social media was atwitter with the rumor that actress Bai Baihe was having an affair — by Thursday, hashtagged posts on the topic had received more than 1 billion views on microblog platform Weibo — the Supreme People's Court published an article on so-called loyalty agreements, which spell out how spouses who engage in extramarital affairs ought to be punished.
"What?! Yet another celebrity affair?!" began the court's essay, before going on to explain that loyalty agreements, which can be signed when a couple gets married, serve as reminders to people considering an affair, and could help repair a relationship and avoid divorce. "Essentially, a loyalty agreement is in accordance with the spirit of the marriage law, which says in its fourth article that husband and wife need to respect each other and be faithful," the court wrote.
The article used the example of a couple, Tang and Yu, who registered their marriage in August 2010 and signed a loyalty agreement on the same day. It detailed that if either spouse was caught cheating, they would have to give up the 50-percent ownership stake in their shared apartment. In September 2016, when Yu found out that Tang was co-habiting with another woman, she sued for full ownership of the apartment but did not divorce her husband.
Zhou Yunzhu, a lawyer from Shanghai Bright and Young Law Firm, told Sixth Tone that signing such loyalty agreements is an increasingly popular practice for new couples. However, he also believes they're of little use: "Such agreements seem to me not to mean much at the moment, given the current attitudes of the courts," he said.
Shanghai-based marriage lawyer Ding Jing told Sixth Tone that in practice, it's almost impossible to convince a court to accept a case based solely on a loyalty agreement. "Without being notarized by government notary services, a loyalty agreement would not be treated seriously," she said, adding that municipal governments don't generally offer notary services for such documents anyway.
More importantly, Ding said, a divorce filing is still a precondition for courts to accept cases in which one spouse is suing another for being cheated on. According to Article 46 of China's marriage law, an aggrieved party only has the right to claim compensation when a divorce is filed on the grounds of wrongdoing such as domestic violence or an extramarital affair.
In 2013, Shanxi Evening News reported on a rare case in which a woman who had been cheated on won a case based on her loyalty agreement. A county court in northern China's Shanxi province ordered the unfaithful husband to compensate the woman with 100,000 yuan ($14,500), as stipulated in their loyalty agreement. But in that case, the woman was also filing for divorce.
A source close to the court system in Shanghai told Sixth Tone that the latest article from the Supreme People's Court could serve as a judicial guideline for the country's courts to readjust their evaluations of similar cases. The source insisted on anonymity because they were not authorized to speak on the subject.
"I have never seen a court accept a case based on a loyalty agreement when the couple involved were not actually seeking a divorce," said Zhou, the lawyer. "A principle of China's marriage law is that a husband and wife share their possessions. It's pointless to ask a court to decide that the money should go from your left pocket to your right."
Editor: Kevin Schoenmakers.
(Header image: A couple holding hands as they walk down an alley in Chongqing, May 17, 2016. VCG)