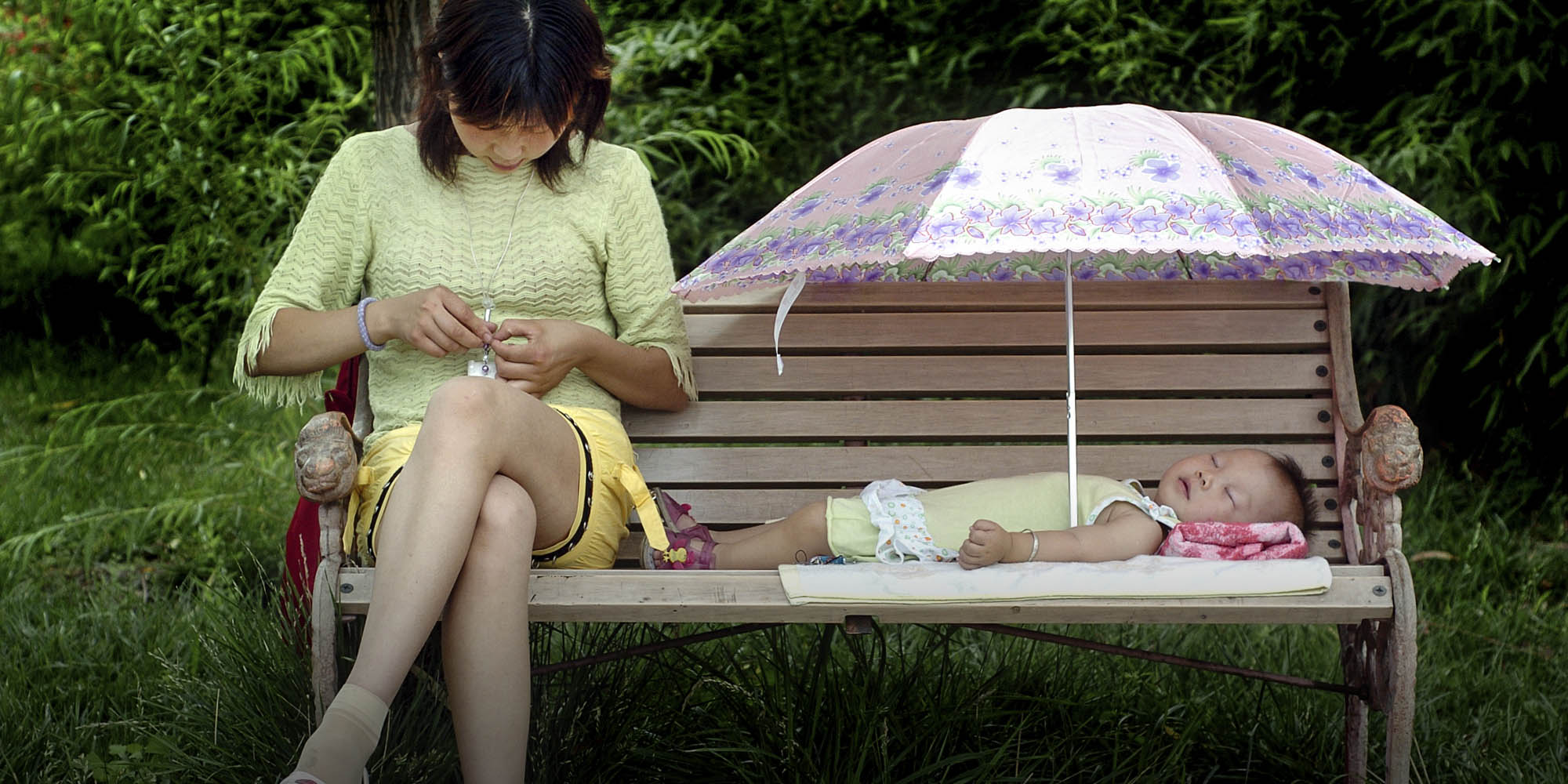 FEATURES
China's Mama Media Nurtures Next-Generation Parents
Hangzhou entrepreneur targets modern moms and dads with savvy social content.
ZHEJIANG, East China — When Li Danyang had her son in 2014, most of the young moms in her network were happy to follow their parents' advice on things like baby food and sleeping schedules. But armed with a medical background from her university studies and a natural sense of curiosity, Li was more skeptical.
"The living conditions for moms of our generation have greatly improved, but their sources of useful information besides their parents' experiences are still scarce," Li, a 32-year-old Hangzhou resident, told Sixth Tone. Dismayed at the lack of Chinese parenting books, she began sharing her notes from authoritative medical websites and Western literature with fellow moms on WeChat, China's ubiquitous social media app.
Thus, Niangao Mama — "Niangao" being her 3-year-old son's nickname — was born. Li's WeChat account under this moniker has attracted 7 million followers since its launch in July 2014, making Li one of China's top social media authorities on parenting kids under age 6. Now in its third year, Niangao Mama posts around six articles a week on topics like daily baby care, common childhood illnesses, and early education.
With the end of the nation's one-child policy last year, Chinese parents are under increasing pressure to expand their families. The number of newborns increased 7.9 percent between 2015 and 2016 under the new two-child policy, with second babies comprising 40 percent of all births, according to the National Health and Family Planning Commission.
The parenting push has given rise to a slew of products and services catering to middle-class moms and dads — everything from maternity matrons and extracurricular courses to family travel agencies and educational robots. Meanwhile, e-commerce giants such as Taobao and JD.com, alongside cross-border startups like Beibei and Mia.com, are competing to win over the 147 million phone users who will buy kids' products on their mobile devices in 2018, according to projections from iiMedia Research Group, a consulting agency in the mobile internet industry.
Li's company, on the other hand, addresses a parenting information deficit, exacerbated by a growing generational gap in childrearing methods. Parenting advice from the older generation is often unsupported by science, said Li. "For example, most babies are born with bowed legs due to their position in the uterus, but some old people tie their legs to keep them straight," she added.
To help educate modern parents, Niangao Mama's staff of 20 produces daily multimedia content on topical issues: One video debunks the traditional misconception that feeding babies more salt will help them grow stronger. Another post offers babyproofing ideas for the home through cartoons and videos. Articles on the platform typically receive more than 100,000 views each. Li's husband, Lin Wei, has also added e-commerce services to the company, providing products like picture books, toys, and baby food.
"What I intend to build is a great parenting company that will help parents grow and live better lives while raising babies, just like how I escaped from the traditional methods of parenting," Li said. "Hopefully, my story will influence those who still don't dare to change."
Li appears to have found an audience among like-minded mothers. Zhang Yi, a 33-year-old Shanghai accountant who gave birth to her son a year ago, said she heard about Niangao Mama from friends' recommendations. "Instead of following my parents' outdated instructions," said Zhang, "I prefer to chat and share experiences with other moms on WeChat groups."
The so-called content entrepreneurship model is growing across social media platforms in China, with more than 110 content enterprises receiving a total of around 2.1 billion yuan ($300 million) in investment last year. Niangao Mama raised 60 million yuan in funding from investors in January of this year and boasts around 50 million yuan in monthly revenue, according to Li.
Yet until mid-2015, when Niangao Mama hit the 100,000-follower mark and was first approached by investors, Li didn't consider it a real business — nor did she think of herself as a budding businesswoman. Following her parents' wishes, she graduated with a degree in clinical medicine from Zhejiang University in 2007, but decided to move with then-boyfriend Lin from city to city for his job rather than pursue her own career in medicine.
After the couple's marriage in 2011 and the birth of their son three years later, Li began sharing roughly three parenting articles per week on WeChat. The initial topics she tackled were baby sleeping habits and supplementary nutrition, the two biggest challenges she was facing with her own child.
Four months later, Niangao Mama's WeChat followers had soared to 10,000, and Li began fielding purchase requests for products mentioned in her posts. In response to audience demand for a baby skincare cream, she placed her first bulk order with a supplier and sold tens of thousands of yuan in creams in just half a day.
With Niangao Mama expanding rapidly, Li quit her full-time job at an insurance company, rented an office, and hired an assistant in early 2015. The company quickly grew from five or six employees to over 200 — including Lin, who quit his job as the director of a Procter & Gamble supply chain to become the CEO of Niangao Mama.
But the company's development has had its share of hiccups, particularly in building customer trust. Last October, customers alleged that Niangao Mama was selling fake products — including baby diapers — and filed complaints that were widely circulated on social media.
Li denied that the products were fake, but admitted that rapid growth within just half a year had led to a shortage of staff and a lack of experience on the team, causing sluggish responses to customer refund and return requests. Li describes this period as a "tough time" for the company, but said she eventually recognized that customers have the right to complain.
To improve customer service, Li said the company has adopted a policy guaranteeing refunds within 15 days and product exchanges within 30 days. Niangao Mama has also adopted stricter procedures for selecting the goods it sells, offering volunteers an opportunity to try out and rate products before beginning sales, and collaborating with inspection authorities on necessary product testing.
Looking ahead, Li sees plenty of further challenges, including continuing to appeal to users amid greater competition from other knowledge-sharing platforms besides WeChat. "At first, I thought we could achieve success within two or three years," Li said, "but now, I think it is a lifelong commitment."
Editor: Jessica Levine.
(Header image: A mother sits beside her sleeping baby at a park in Beijing, Aug. 16, 2006. Ni Huachu/VCG)