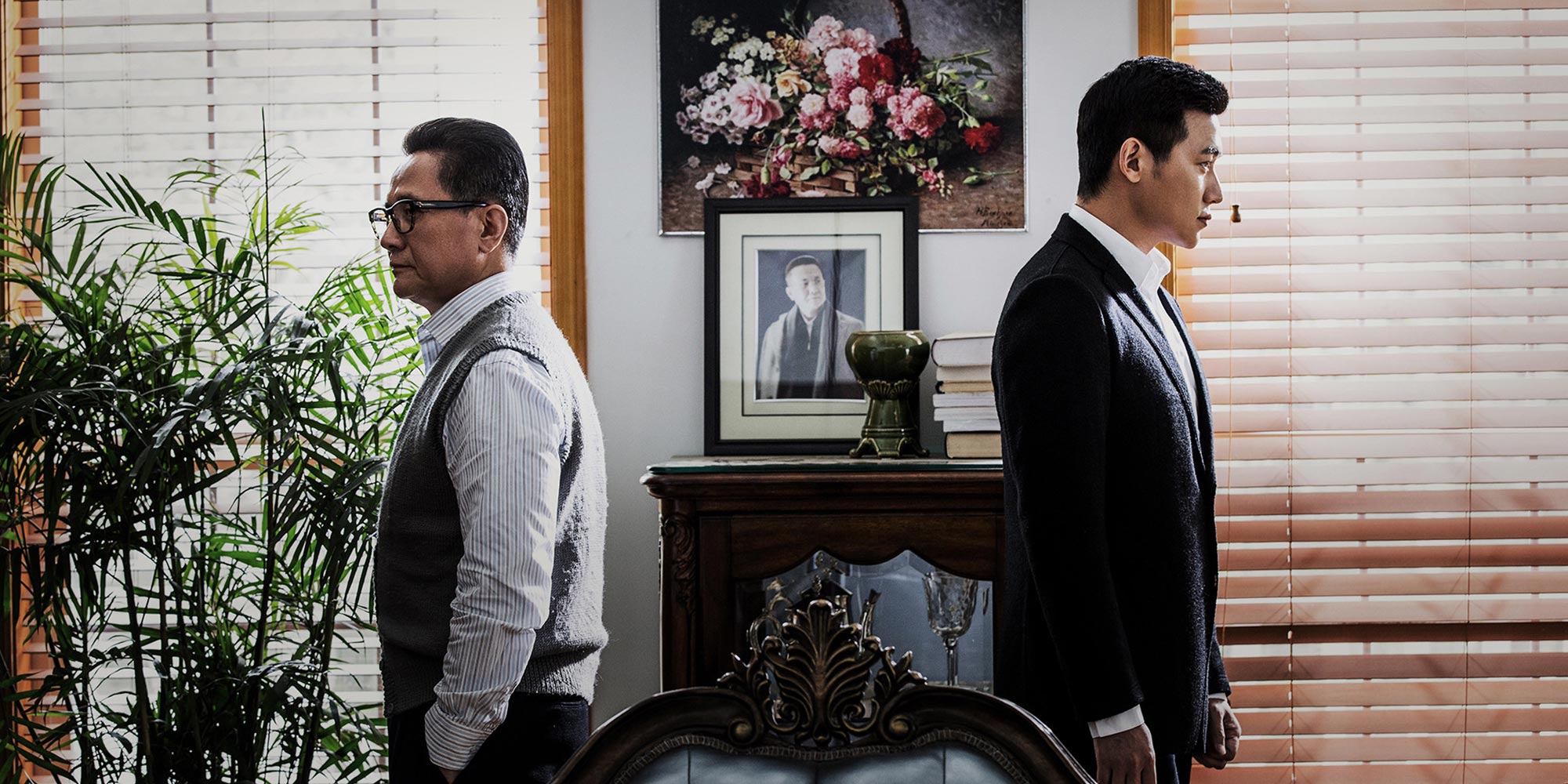 NEWS
Millennials Turn Anti-Graft TV Show Into Gay Fan Fiction
Young viewers show affection for, make fun of fictional politicians.
Anti-corruption TV show "In the Name of the People" is a hit among Chinese people of all ages, but young fans are enjoying the show in their own way — with funny rewrites, meme-like chat app stickers, and bromantic fan fiction.
The unlikely object of their affection is Li Dakang, the fictional middle-aged Party secretary who stands out in early episodes because of his obsession with provincial economic growth.
"In the Name of the People" boasts an all-star cast and an in-depth plot centered around an anti-graft investigation in the fictional province of Handong and one of its cities, Jingzhou. The show has the backing of China's public prosecutor, the Supreme People's Procuratorate, with 120 million yuan ($17.4 million) invested.
It has brought anti-corruption back to prime-time television after the country's media regulator, the State Administration of Press, Publication, Radio, Film and Television, in 2004 decided shows with this theme could only be broadcast late at night. "In the Name of the People" has been an unprecedented success. Since the show's premiere on Hunan Satellite TV on March 28, it has topped the ratings charts and garnered over a billion views on various video websites, according to China National Radio.
The show has also taken over social media — an indication of its success among younger Chinese. "The TV show is down-to-earth, and it dares to speak out and act out," said 27-year-old Xu Penglin, a graduate student at China Foreign Affairs University in Beijing. "It has broken the limits of earlier dramas."
In the show's first few episodes, corruption, collusion, and other conflicts from Chinese society are on full display: Despite his modest income, a low-level official is found to have a lavish villa where he stores a fortune in banknotes; demolition workers impersonate police officers before starting trouble with factory workers; and internet supervisors ask police to stop onlookers from posting videos of the skirmish once they start being discovered by foreign media.
Viewers have also taken to the show's main characters and their relationships, even to the extent of reimagining them as a boy band called "HDuncles" ("HD" for Handong province) whose members all have English-sounding nicknames. The show's hero, crime-fighting prosecutor Hou Liangping, has been christened "Lamping Hold"; Qi Tongwei, the corrupt provincial police department head, is now "Kiwi Qi"; and Sha Ruijin, the Party leader for Handong province, is now "Sarikim."
Fans of one of the main characters, Jingzhou Party chief Li, call themselves "Darkcom." They try to outdo each other with self-designed chat app stickers and other memes based on screenshots with captions adapted from the show. A picture of Li in a pensive mood, hands folded in front of him, for example, is accompanied by the text: "I cover my mouth so I don't cry — and so I can beatbox a little."
As with many Chinese TV shows, young viewers have demonstrated a knack for pointing out unintended romances by reinterpreting stills from the show. In a recent episode, Sha and Li cycle around a lake discussing politics, but the scene has been reimagined online as the two talking over their budding relationship.
Others have gone one step further by penning lengthy fan fiction that intertwines the show's protagonists — especially the men — in imaginative storylines that sometimes wind up in the bedroom.
Wang Dan, a graduate student at Sichuan University in southwestern China, told Sixth Tone she is a fan of the imaginary coupling of prosecutor Hou and secretary Li. "If you adore a couple, that means you truly love the show," said the 25-year-old. "Only when you understand the characters and their relationships can you create couples. This also shows that you are paying attention when you watch."
In an interview with news portal Sohu, actor Wu Gang, who plays Li, thanked net users for their creative efforts. "They capture shots frame by frame and upload all kinds of Li Dakang stickers," he said. "Everyone is enjoying the character, and I think this is the greatest compliment."
Correction: A previous version of this story misspelled an interviewee's name as Xu Peiling. His name is Xu Penglin.
Editor: Kevin Schoenmakers.
(Header image: A still frame from 'In the Name of the People.' IC)