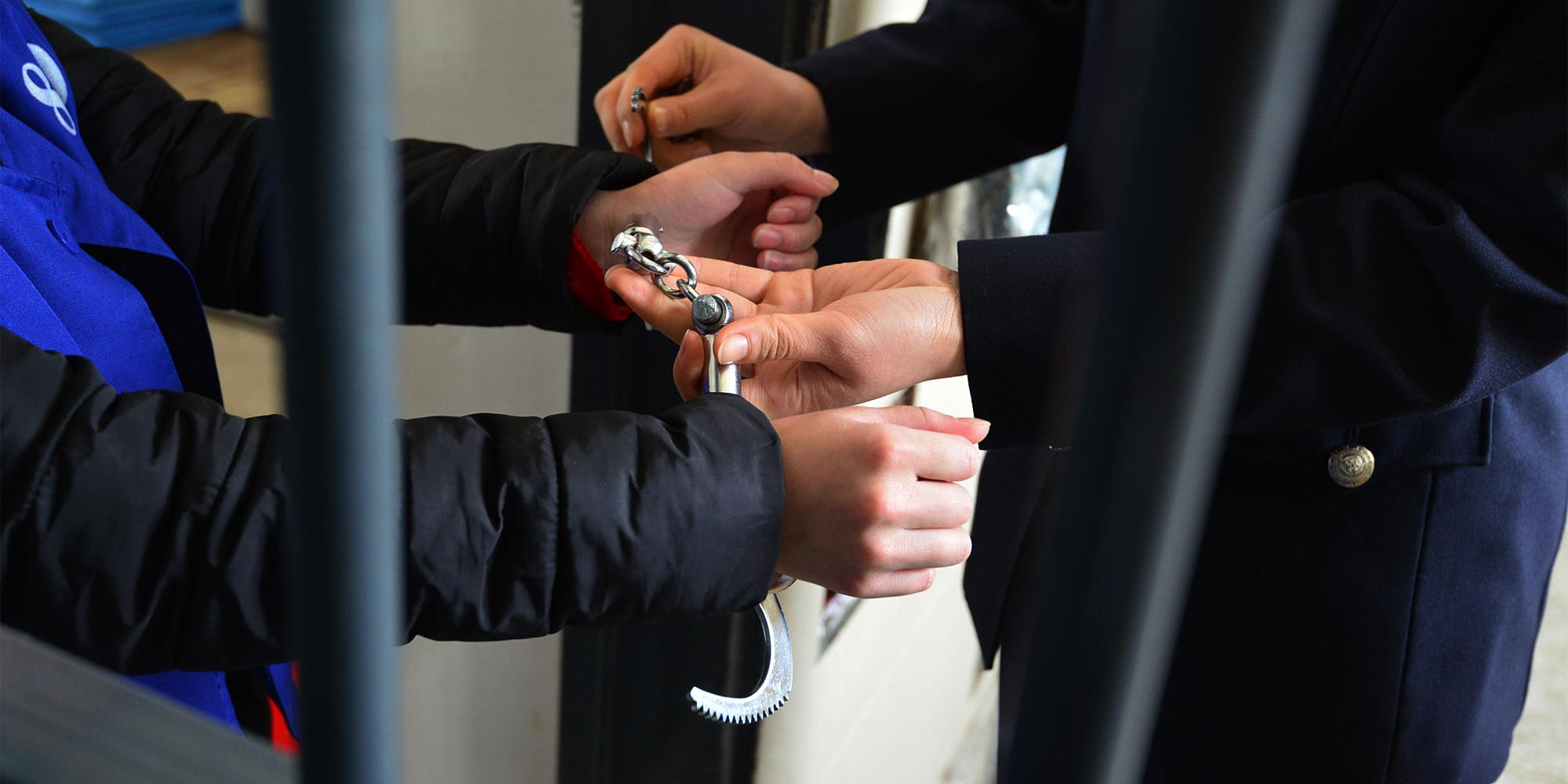 NEWS
Woman Detained for Cussing Cops on Social Media
Anhui woman locked up after she got a parking fine and lambasted police on her WeChat timeline.
A 28-year-old woman from eastern China has been detained for five days because she insulted traffic police on social media, according to Sixth Tone's sister publication, The Paper.
After receiving a parking fine on April 1, the woman, surnamed Yang, took to her WeChat Moments timeline to vent: "Motherf***ing traffic cops, I thought someone was playing an April Fools' Day prank with these fines! Went out for dinner just after 8 and caught this ticket! My fine must be enough for you to buy your wife a menstrual pad! F*** your uncle!"
Chinese media reports did not specify how police came across Yang's post but on Tuesday they served her with five days' detention for publicly insulting police officers — though WeChat Moments posts are usually only visible to a user's friends. Police from Fuyang, a city in Anhui, cited several articles of the Public Security Administrative Punishments Law, including Article 42, which authorizes detention for up to five days and a fine of up to 500 yuan ($72) for "openly humiliating another person or slandering another person by fabricating stories." In more serious cases of humiliation or slander, up to 10 days of administrative detention is permitted.
Earlier this week, The Paper reported that a 25-year-old man was punished for publicly insulting police in Suining, in the southwestern province of Sichuan, resulting in a "detrimental influence on society." In honor of Tomb-Sweeping Day, the Suining Public Security Bureau had posted a tribute to fallen officers on its Weibo account, and the man commented: "Who told them to get in everyone's business? They deserved to die." The man, surnamed Tang, has since issued a public apology.
China is not the only country to institute penalties for insulting police. In Spain last May, a woman named Belén Lobeto received an on-the-spot fine under the country's Public Safety Act for carrying a bag that said "A.C.A.B." and "All Cats Are Beautiful" around an image of a cat. "A.C.A.B." is shorthand in punk and anti-authoritarian circles for the phrase "all cops are bastards," and Madrid police wrote the phrase in English on Lobeto's rap sheet, though they later dropped the penalty following public backlash. Civil rights groups have protested the 2015 legislation, calling it a "gag law."
Many, too, have criticized China's administrative penalty system for allowing police to detain people without going through a court. The extrajudicial power is used for a wide range of transgressions, and has also been used for several offenses relating to new media in recent months: One man was detained in January for downloading and viewing beheading videos produced by the Islamic State, and another was detained in November for making references to cocaine in his online live broadcast.
(Header image: VCG)