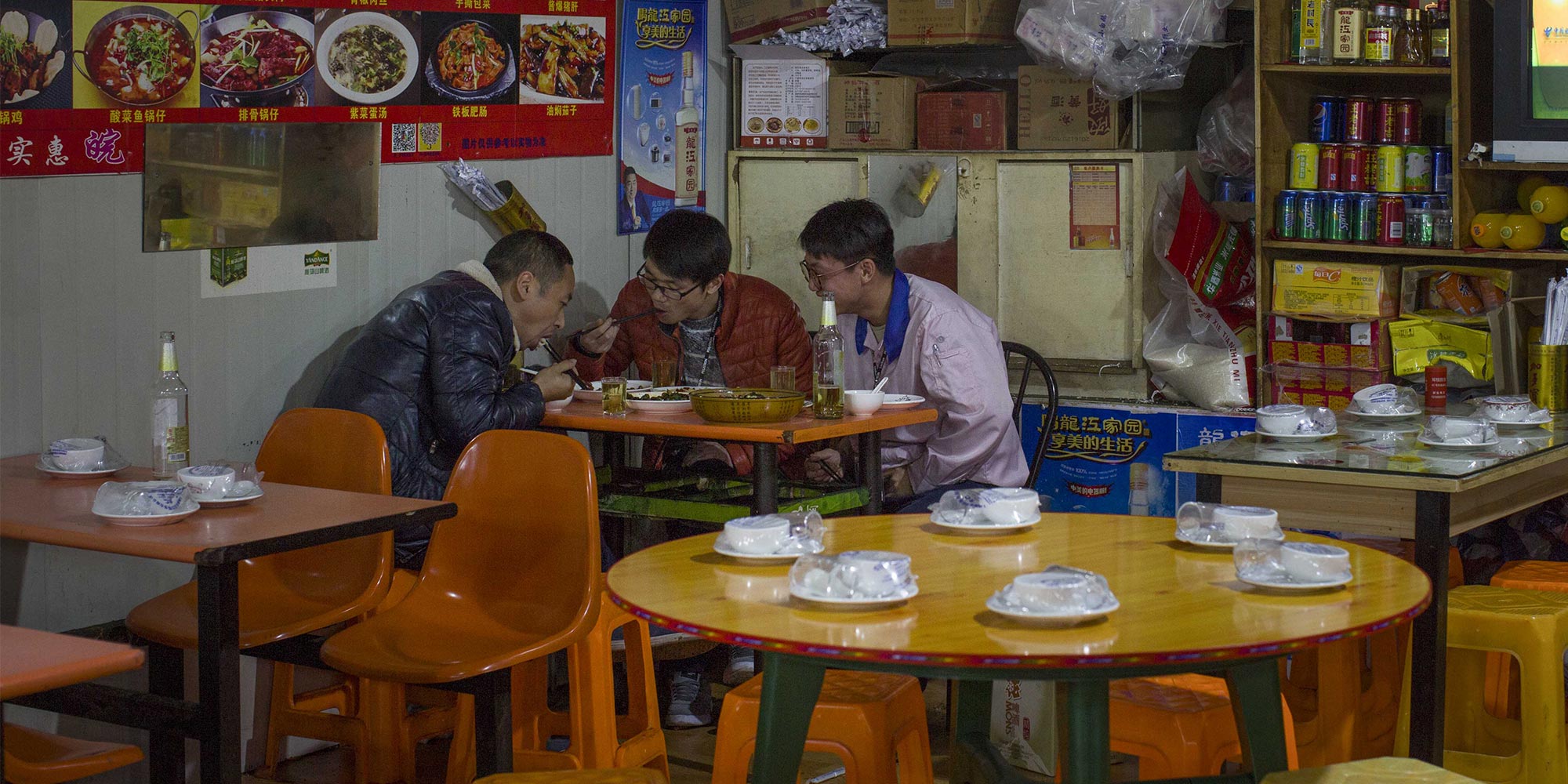 VOICES & OPINION
My Graduate Journey From College to Factory
Low pay, long hours, few prospects: I'm fresh out of college, and this is about as good as it gets.
I grew up in a small, nondescript village in northern China's Hebei province. When I was a teenager, I didn't test into a good university, so I majored in engineering at an unranked technical college in my home province before graduating last year. Now, I am one of tens of thousands of workers at a Pegatron Corporation factory in Shanghai, a vast Taiwanese electronics manufacturer that runs mainly on the cheap labor of individuals like me.
Located in a far-flung corner of Pudong New Area, Pegatron's Shanghai factory primarily manufactures Apple phones; at peak production, we can make close to 10,000 iPhones every day. The campus is home to all sorts of workshops and assembly lines. Depending on how many orders we get from Apple, the number of employees sometimes peaks at 50,000 people. Current numbers are not that high, though, given that sales of Apple's flagship product, the iPhone 7, are currently sluggish.
I worked at another electronics factory in Shanghai after I graduated and only came to Pegatron last year. Upon being hired, I was instantly made a fourth-tier employee. The lowest tier for factory employees is the first tier, which is usually reserved for those without college degrees. Assembly line workers are always first- and second-tier employees, while college graduates are usually third- or fourth-tier employees who work in offices rather than on the assembly floor. I heard that go-betweens from the human resources department once hired a college graduate as a regular assembly line worker, and he only found out that he was qualified to work in the office after telling co-workers that he had a college degree. Eventually, his ministrations earned him a new position as a full-fledged engineer.
Compared to first-tier employees, fourth-tier employees get access to personal computers, off-campus privileges for lunch and dinner, and opportunities to chat with colleagues during working hours. In comparison, assembly line workers are not allowed to talk to each other during their shifts.
Yet despite the differences between office employees and those on the assembly line, our working conditions are equally stifling. We work from 8 o'clock in the morning until 8 at night, which includes four hours of overtime. Overtime isn't compulsory here, but the factory has two 12-hour shifts: morning and evening. That means some fourth-tier employees still have to work overtime. We work Monday to Saturday every week, as well as some Sundays if there are more orders.
My monthly salary is around 4,000 yuan ($580). Even when you factor in overtime pay, it's not very much at all. I once heard my manager say that Pegatron used to subsidize social security fees and meals for its workers, but these initiatives have been canceled.
I'm not that different from the other employees, even though I'm a college graduate. I eat lunch and dinner in the canteen, where each meal costs about 10 yuan, or slightly more for extra meat and vegetables. I live in a six-person dorm that costs 160 yuan per month. The dorm used to be one of Shanghai's vocational colleges, but Pegatron now rents it out as a staff dorm. There is also an on-site convenience store and gym employees can use.
I feel stifled by factory life. With 12 hours of work a day and only a couple of hours' break, we are completely cut off from the rest of the city. The 10-minute walk from the dorms to the factory is the most exercise I get during the day. We aren't allowed smartphones in the office, and I can't use WeChat or any other social messaging apps to talk to friends while I'm on the factory grounds. The nearest cinema is about 5 kilometers away from the factory, so I usually just stay in the dorm and watch movies online. Living in such a restrictive environment naturally makes me feel isolated.
However, I think that despite its constraints, this job is still better than my last one, where I had to ask my superior whenever I wanted to use the bathroom because there had to be somebody to keep an eye on the computer screens at all times. My job at Pegatron at least allows me to get to know people from all walks of life: I've made lots of friends since coming to work at the factory.
These days, it's hard to find a job if you're fresh out of college. Nearly 8 million young people will obtain university degrees this June, and some of them will come to Pegatron in search of work.
In spite of the day-to-day drudgery, I still hope to be able to work at Pegatron long into the future. My company may demand long hours with little money to show for it, but it is still better than many similar factories that relentlessly work their employees and give a pittance in return. For graduates like me who have few social connections in the city and who come from mediocre academic backgrounds, the fact is that this is about as good as jobs get.
As told to Sixth Tone's Yan Jie. With contributions from Colum Murphy.
Translator: Katherine Tse, editors: Lu Hongyong and Matthew Walsh.
(Header image: Three Pegatron employees have dinner in a resturant near their factory in Shanghai, March 20, 2017. Hai Yang/Sixth Tone)