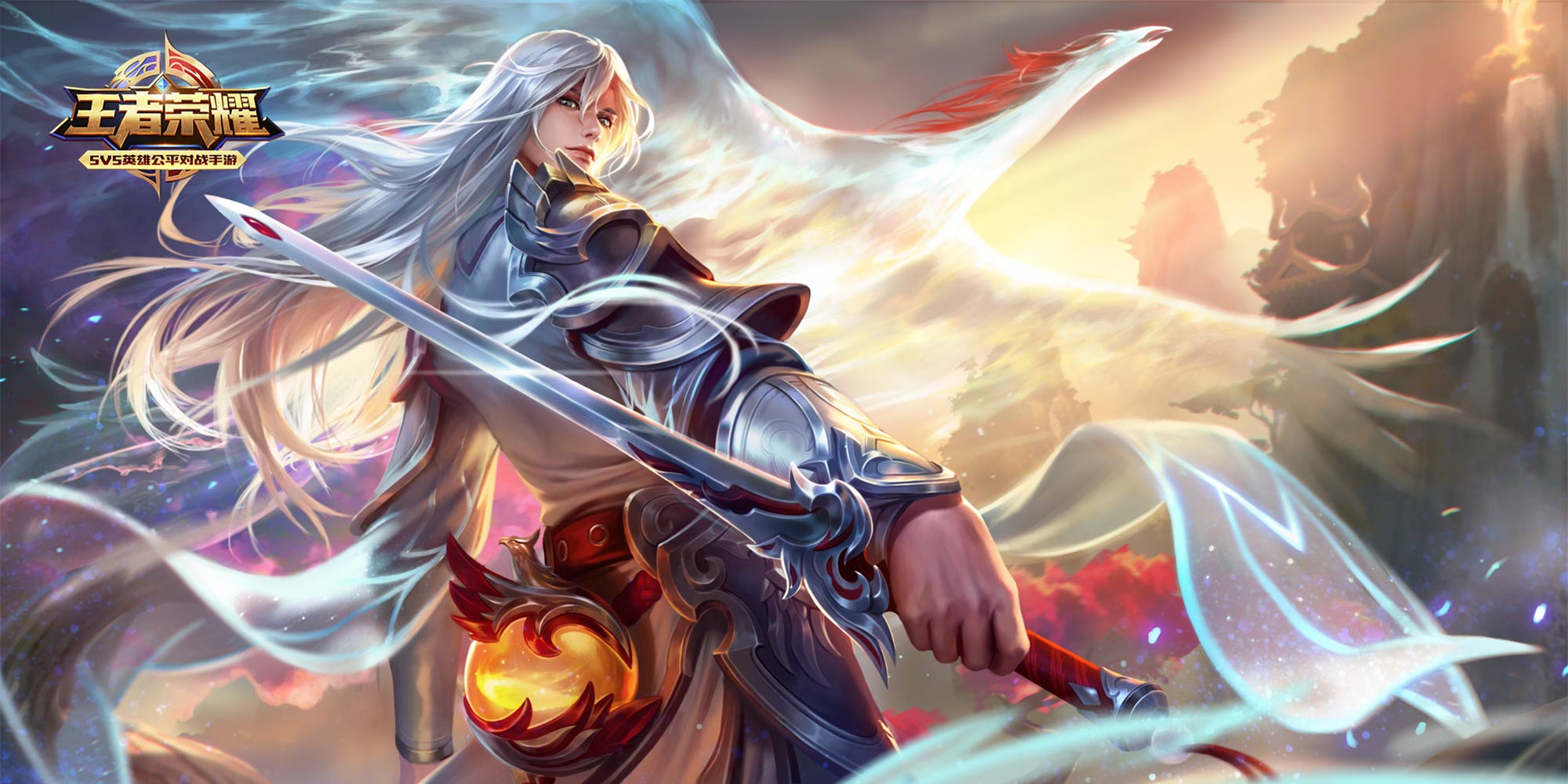 NEWS
China's 'League of Legends' Criticized for Rewriting History
To the chagrin of Party newspaper journalist, Tencent's 'Honour of Kings' adapts historic figures for the virtual battle field.
China's hit mobile game "Honour of Kings" was criticized by a Party newspaper article for misrepresenting historic figures.
Empowered with fantastical skill sets, more than 60 figures from China's long and illustrious history have been adapted for the game's virtual battle field. But for a journalist at Guangming Daily,equipping a Tang Dynasty poet with swords is tantamount to "subverting history."
"Honour of Kings" is developed by internet giant Tencent, and is similar to another runaway success title owned by the company, computer game "League of Legends." As in that game, players in "Honour of Kings" fight each other in teams and try to destroy their opponent's base. The game has 50 million daily users and ranks first on Apple's iOS App Store in China.
But even though the game has been a massive hit, the Guangming Daily journalist was less than excited, writing in anarticleon Tuesday that while the game's characters were named after historic heroes, their depictions were a far cry from historical accuracy. Consequently, the article argued, the game could have a negative influence on its youngest players, leading them to confuse fantasy and history.
Though Tencent recommends that only people over 16 years of age play "Honour of Kings," according to its own figures, more than 30 percent of the game's players are in primary or middle school.
The Guangming Daily article listed several examples of the game's chronological transgressions. Tang Dynasty poet Li Bai is depicted as an assassin; Jing Ke, the man who in 227 B.C. tried to kill the first emperor of China, is a scantily clad female character; and China's first known physician, Bian Que, doesn't just cure people but now also poisons his enemies.
The Weibo microblog of Party newspaper People's Daily also wrote a "micro-commentary" on Wednesday saying that the game developer was misleading teenagers and not properly respecting history. "Not everything can be a game," it said. "When developing a mobile game, some responsibilities are more important than profits." The post has since been deleted but can still be found in Google's cache.
In a statement to Sixth Tone, Tencent said "Honour of Kings" was designed to inspire an interest in culture. By choosing poems and songs related to the characters in the game and inviting voice actors to dub the lines, the game endeavors to arouse players' interest in and understanding of history, the company said.
In 2011, the State Administration of Press, Publication, Radio, Film, and Television, China's media censor, said it would strengthen inspection of historical TV dramas, saying that some made-up stories misled younger viewers.
Earlier this month, a Chinese language textbook for primary school students became mired in controversy because some of its texts placed historical figures in made-up anecdotes. For example, one story said George Washington cut down a cherry tree and bravely admitted his folly to his father. Another said inventor Thomas Edison saved his mother's life when he was 7 years old by using mirrors to perform a surgery with reflected light. The book's publisher announced that they would remove the stories for the book's new edition.
Online reactions to the Guangming Daily article have been split, with some agreeing and others saying the journalist had overreacted. Teng Li, 39, told Sixth Tone she thinks the game can still help children learn about history. Her son, a third-grade student, is a fan of the game. "He must know that Li Bai is a great poet instead of an assassin," she said. "But for other figures that he doesn't know yet, he may get confused."
Lu Yifu, 25, started playing "Honour of Kings" two months ago. He told Sixth Tone that it's easy for students to differentiate between the characters in the game and the historical figures in their textbooks. "It's just a game," Lu said. "Why do we have to be burdened with so many concerns while playing a game?"
Additional reporting: Yin Yijun; editor: Kevin Schoenmakers.
(Header image: A poster of the character Li Bai, a well-known Tang Dynasty poet, depicted as an assassin in the controversial video game 'Honour of Kings.' From the game's official website)