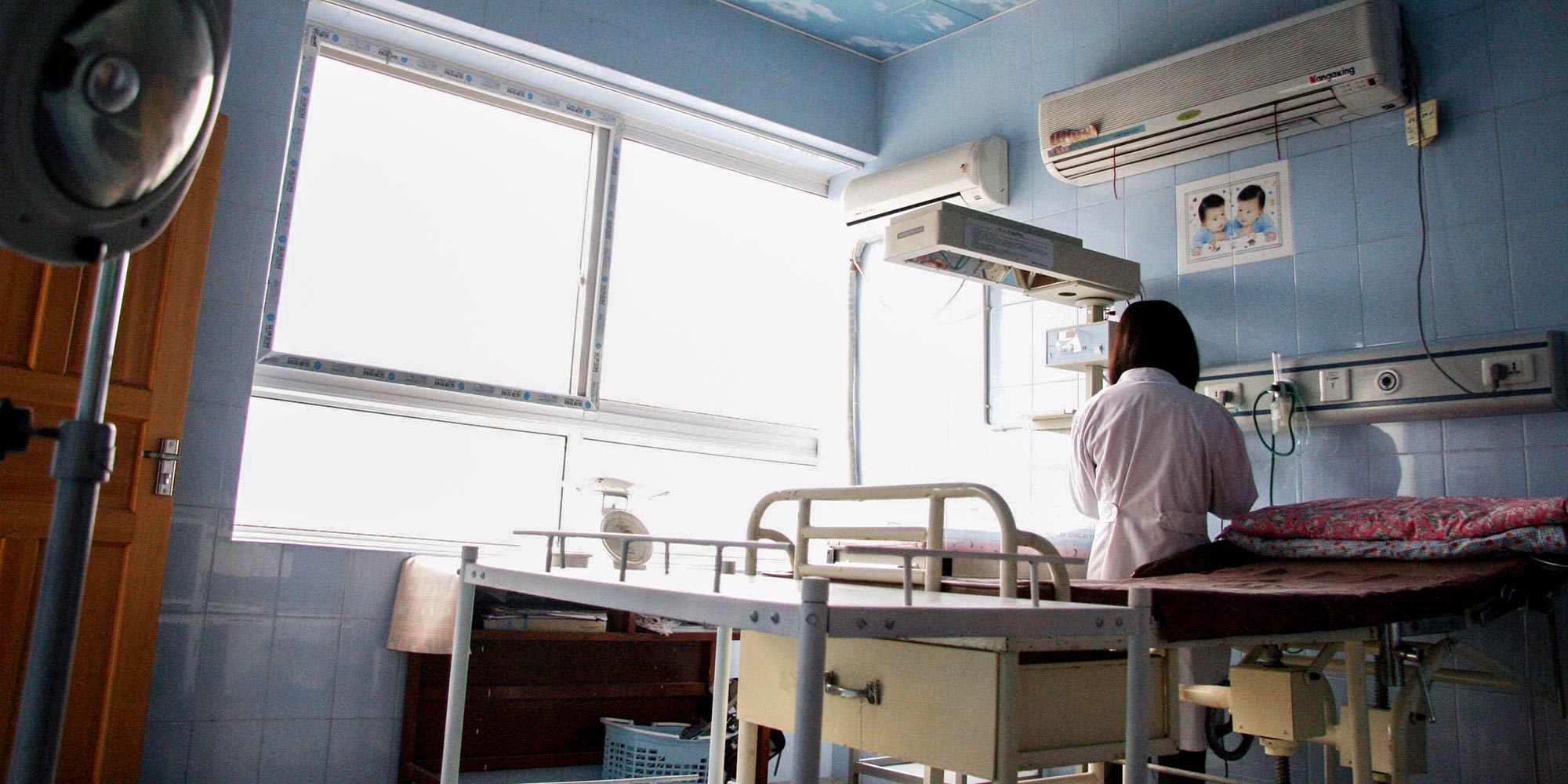 NEWS
Hospital Investigated for Baby Born With Syphilis, HIV Exposure
Family says a misplaced blood test resulted in an 'entirely avoidable tragedy.'
Health authorities in southwestern China are investigating a hospital for failing to notify a pregnant woman that she had tested positive for syphilis and HIV.
Just one day after the woman's child was born on Feb. 21 in Yibin, a city in Sichuan province, the infant was diagnosed with congenital syphilis, a serious condition that can result in deformities, deafness, and even death. The child's HIV status is unconfirmed.
The girl's parents later discovered that the mother, 27-year-old Zeng, had tested positive for both syphilis and HIV in a prenatal checkup seven months prior. But the Yibin City Maternal and Child Health Hospital had failed to inform her, reported Sixth Tone's sister publication, The Paper, on Monday.
On Monday evening, more than a month after the family became aware of the hospital's error, the Yibin health and family planning commission published a statement acknowledging the mistake and promising appropriate redress. It said a doctor first noticed blood tests were missing when Zeng went into labor.
"This was an entirely avoidable tragedy," the baby's father, 30-year-old Wang, told The Paper. News reports only identified the parents by their family names.
Syphilis is curable, but the longer treatment is delayed, the greater the chance that the disease does irreversible damage. Early detection and treatment with antiretroviral drugs can reduce the risk of HIV transmission from mother to child to under 5 percent.
Reports say the newborn daughter is in stable condition and is currently undergoing treatment at a medical facility in Yibin, but don't give further details about her health.
Wei Qiang, an official at the commission, told The Paper on Tuesday that according to the national health standards, infants can first be tested for HIV after they reach 42 days of age, which in this family's case will be on April 4. "If tests point out that the baby has been infected, we will spare no cost to treat her," Wei said.
Zeng said she does not know when she may have been exposed to syphilis and HIV. Though she had two boyfriends before Wang, she said the relationships ended more than two years ago. Wang tested negative for syphilis and HIV antibodies after he was examined on Feb. 23. The couple had been living together for just one month when Zeng became pregnant last June, and they married on Dec. 1, 2016, wanting to ensure that their child would be legitimate in the eyes of the state.
China has made significant progress in reducing mother-to-child transmission of HIV. Whereas more than 30 percent of infants born to HIV-positive mothers were infected in the early 2000s, by 2014 the figure had fallen to 6.1 percent. But experts have commented that less attention has been paid to congenital syphilis, despite the scale of the issue: 10,757 cases were reported in 2009, compared to just 57 cases of HIV transmission from mother to child in the same year. 
Reported cases of congenital syphilis more than doubled in China from 2005 to 2009, and in February 2011, the former Ministry of Health (now the National Health and Family Planning Commission) issued a three-pronged strategy for combating mother-to-child transmission of HIV, syphilis, and hepatitis B. A key component of the strategy is free testing and intervention for pregnant women with any of the three conditions.
The Yibin health and family planning commission said Monday evening that its investigation into the family's complaint found that the hospital did not fulfill its duties and obligations, which require testing, prompt notification, and treatment. The statement said that the hospital demonstrated serious negligence, and that those found responsible would be disciplined accordingly. It added that the city will commence inspections at all health care service levels to prevent such incidents from recurring.
The incident points to ongoing concerns about the safety and professionalism of medical services in China, especially when it comes to infectious diseases. Though cases of medical errors or negligence are comparatively rare, they feed the feelings of distrust that many Chinese harbor toward the health care system.
In February, officials in eastern China's Zhejiang province confirmed that the reuse of pipettes at a traditional Chinese medicine hospital had resulted in five individuals contracting HIV. The same month, a case of hepatitis B cross-infection was reported in the eastern province of Shandong. In 2016, a man was offered 100,000 yuan in compensation for being misdiagnosed as HIV-positive more than 10 years earlier.
Editor: Kevin Schoenmakers.
(Header image: A hospital staff member stands in a specialized delivery room for pregnant mothers with HIV/AIDS in Kunming, Yunnan province, April 29, 2006. Fu Zhiyong/VCG)