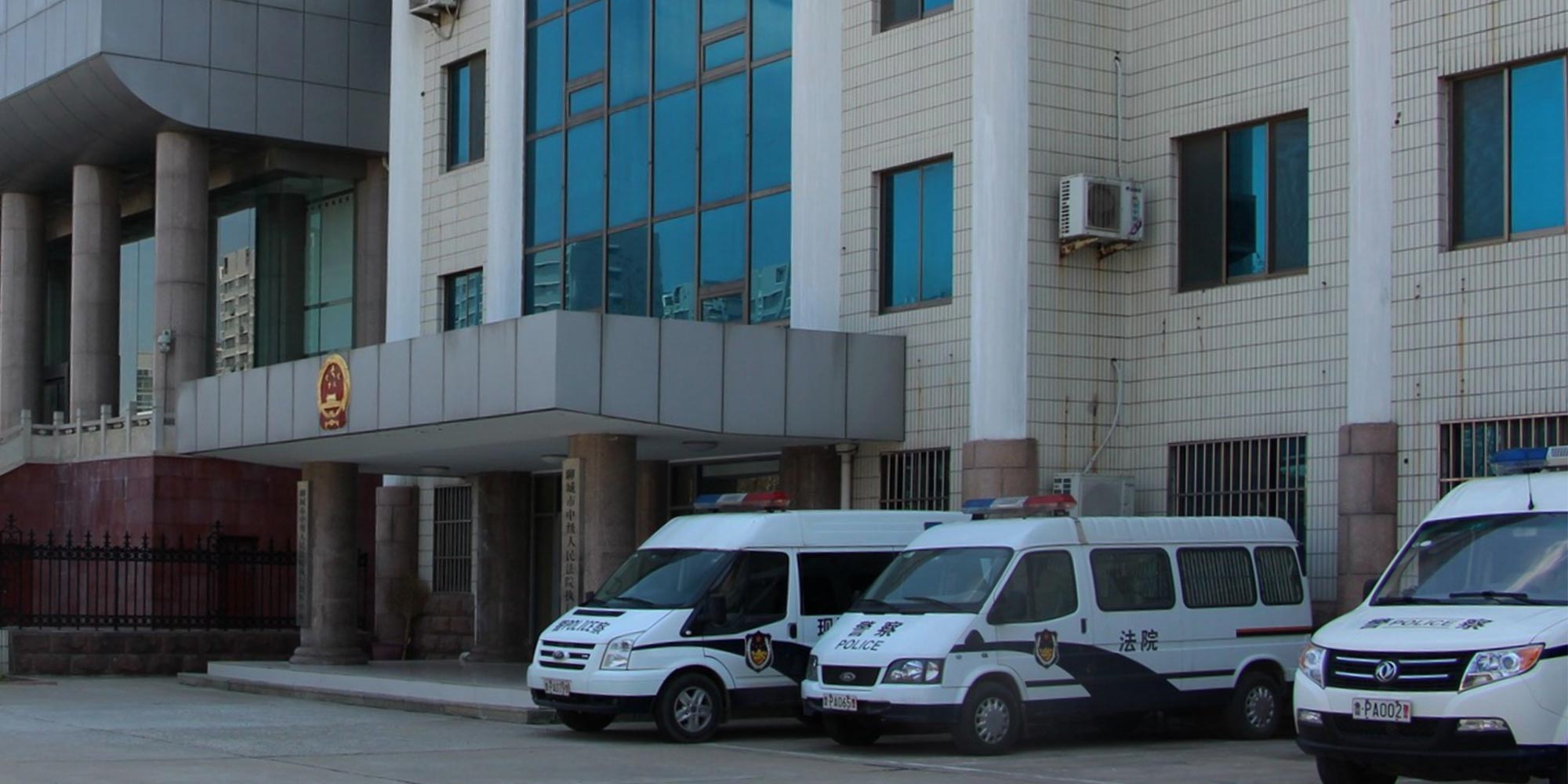 NEWS
Killing in Usury Case Sparks Concerns of Police Negligence
State prosecutor sends investigators to Shandong to determine whether thug's death was preventable.
The moneylending case in which a man in Liaocheng, eastern China, killed a thug who insulted his mother has attracted nationwide attention — so much so that the Supreme People's Procuratorate has decided to investigate.
While a local court pronounced a verdict in the case back in February, a Saturday article in influential Guangzhou-based publication Southern Weekly has brought it to the forefront of public consciousness, with a storm of reactions both on social media and in newspaper commentaries.
Beginning in 2014, the mother, Su Yinxia, borrowed what amounted to 1.35 million yuan ($196,000) at a monthly interest rate of 10 percent from a local real estate mogul, Wu Xuezhan. Su paid back 1.84 million yuan in cash, as well as a property valued at 700,000 yuan, but the amount was still not enough to cover her debt, which had ballooned due to the usurious interest rate.
On April 14, 2016, a group of around 10 thugs showed up at Su's place of business and restrained both her and her son in a room. One of the men, Du Zhihao, reportedly hurled expletives at Su and suggested she consider a new profession to pay off her debt.
"If you don't have the money, you can become a prostitute," Du said, according to a witness quoted in the Southern Weekly article under the pseudonym Liu Xiaolan. "I'll give you 80 yuan for each go." The witness said Du then took off his pants and exposed his genitals.
At 10:13 p.m., the police arrived. According to security footage, they left the room just four minutes later. For their part, the police say they were merely stepping out momentarily and had not concluded their investigation.
When Su's son, Yu Huan, saw the police leave, he became agitated and attempted to flee from the room. When the thugs restrained him, Yu brandished a kitchen knife and wounded four of his captors, who were reportedly unarmed. Du, one of the wounded, drove himself to the hospital, where he later died.
Police eventually returned to the scene of the incident and detained the parties involved. On Feb. 17, 2017, the Intermediate People's Court of Liaocheng gave the son, Yu, a life sentence for the crime of "intentional injury."
Tian Ming, Yu's lawyer, told Sixth Tone's sister publication, The Paper, that Yu's emotions were completely frayed at the time of the attack. "His mother had just been insulted in such a humiliating way that any normal person would have fought, too," Tian said, adding that when the police came and then promptly left, his client felt utterly hopeless. "As he was not protected in these circumstances, he had every reason to believe that he would lose his life, so he picked up the knife and lashed out."
So far, users on microblog platform Weibo have been quick to defend Yu's actions and condemn the court's verdict, even calling it an insult to justice. "Yu Huan fought back for his mother — he was courageous, and yet he must shoulder the responsibility!" wrote one user. "[The thug] who insulted the woman in front of others has no humanity. He deserves to die!"
A social media account affiliated with Party newspaper People's Daily echoed the public's disappointment in the initial police response, as the officers neither detained the thugs nor freed mother and son. "The court has selectively neglected whether the officers' actions played a part in Du's death," it read.
A commentary in The Beijing News, meanwhile, questioned whether the judicial system had any room for compassion in its verdicts: "If a court decision contradicts public opinion in such basic dimensions as kindheartedness and justice, then those involved in the case have some soul-searching to do."
The Supreme People's Procuratorate is currently investigating whether Du's death is a case of police negligence. The defendant and his family have appealed the decision to a higher court.
Editor: Kevin Schoenmakers.
Correction: A previous version of this story said Su took out a loan from Wu Zhanxue. The man's name is Wu Xuezhan.
(Header image: A view of the Intermediate People's Court of Liaocheng, Shandong province, March 26, 2017. Wang Zhaofeng/IC)