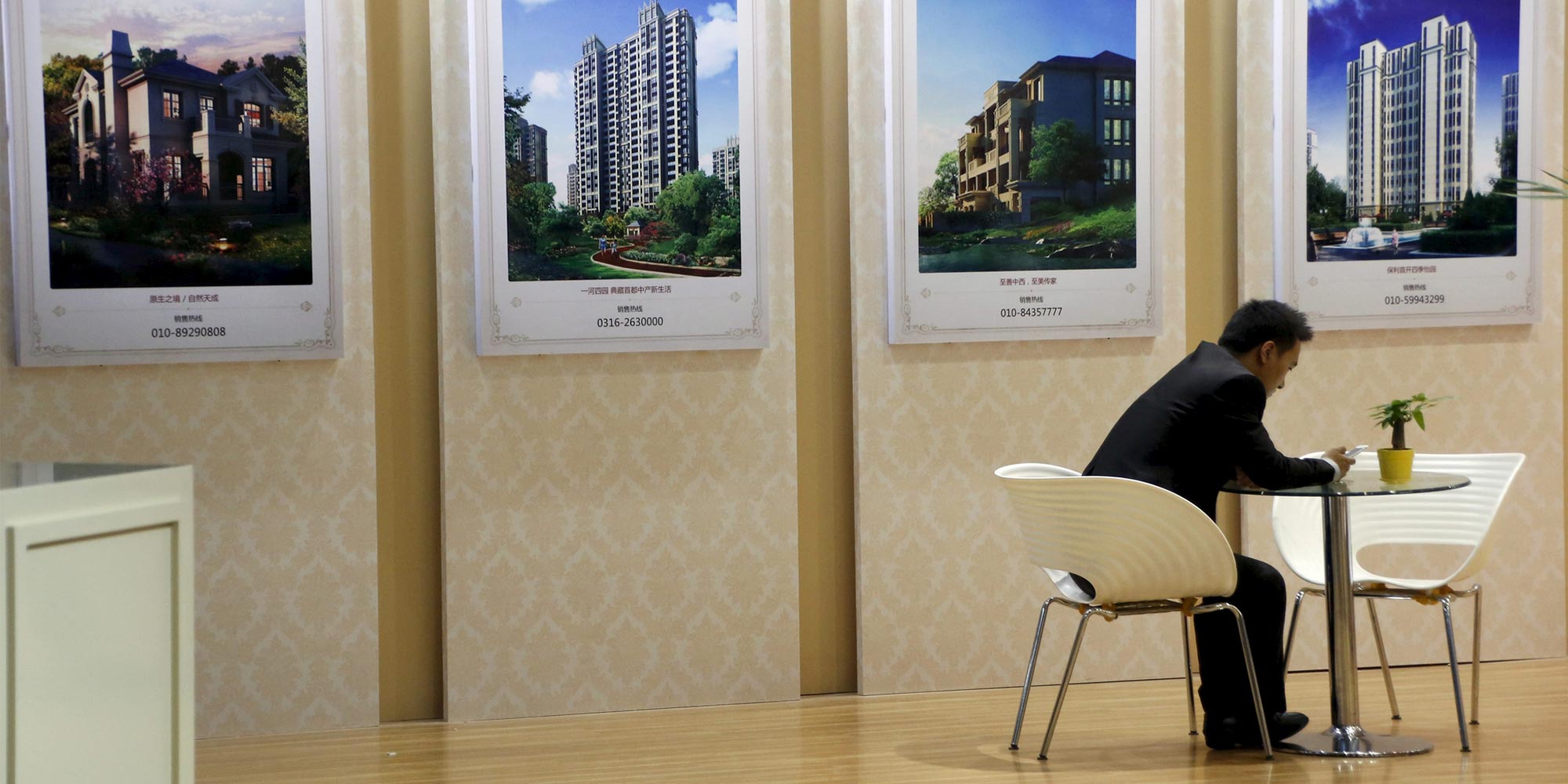 NEWS
Beijing Shuts Housing Market's Sham Divorce Loophole
Chinese couples can no longer skirt the capital's homebuying requirements by getting annulments of convenience.
Getting an insincere divorce will no longer make it cheaper to buy a second home in Beijing. The tactic was popular among those wishing to circumvent rules that make buying a second house more expensive, and that were intended to cool the capital's red-hot housing market.
In a notice Friday, the Beijing municipal government and the country's bank, the People's Bank of China, raised the bar for mortgage applicants who have been divorced for less than one year, in effect closing the sham divorce loophole. Instead, banks will now treat the recently divorced as second-homebuyers whose down payment requirements are much higher than those of first-time buyers.
The recent trend of couples trying to enjoy first-home purchasing privileges by getting divorced has made the regulatory policies less effective, led to more property disputes, and weakened people's ability to repay, the notice said.
Many people in China see buying a second property as a solid investment. As a result of this mentality, fast-rising property prices in China's largest cities have inspired desperate measures since last year, as frenzied buyers are afraid of further regulatory curbs that could make buying a second house more expensive in the future.
Last August, dozens of couples rushed into the divorce registration office in Shanghai's Xuhui District eager to split up, apparently in response to a widespread rumor that the city government was about to impose a 70-percent down payment requirement on mortgages for second houses. The Shanghai government later denied that it was considering such new mortgage restrictions.
The capital's new regulations also urge banks to strengthen their checks on the incomes of mortgage applicants — a measure that is meant to avoid houses being bought as investments rather than domiciles, the announcement said, echoing the central government's stance that "houses are for living, not for speculating."
Beijing authorities have rolled out a series of measures to cool the capital's overheated real estate market since last week, including raising the down payment for second home purchases to unprecedented highs ranging from 60 to 80 percent, and reducing the maximum loan period from 30 years to 25 years.
Housing prices in the country's biggest cities such as Beijing, Shanghai, and Shenzhen have become increasingly unaffordable despite the government's repeated efforts to stabilize prices. Even smaller cities have been taking action to impose controls over their real estate markets. Since the end of February, more than 11 cities, including Qingdao and Nanjing in eastern China, have issued restrictions.
However, in part due to the socially ingrained belief that couples must own their own house before they can marry, the passion for buying a house still runs hot among many Chinese. According to a survey by the People's Bank of China published on March 21, half of 20,000 respondents from some 50 cities believe that current housing prices are "high and unbearable." In spite of this, more than 20 percent still said they were planning to buy a home in the next three months.
Editor: Kevin Schoenmakers.
(Header image: A man sits in front of four residential property posters at a real estate exhibition in Beijing, Sept. 18, 2015. VCG)