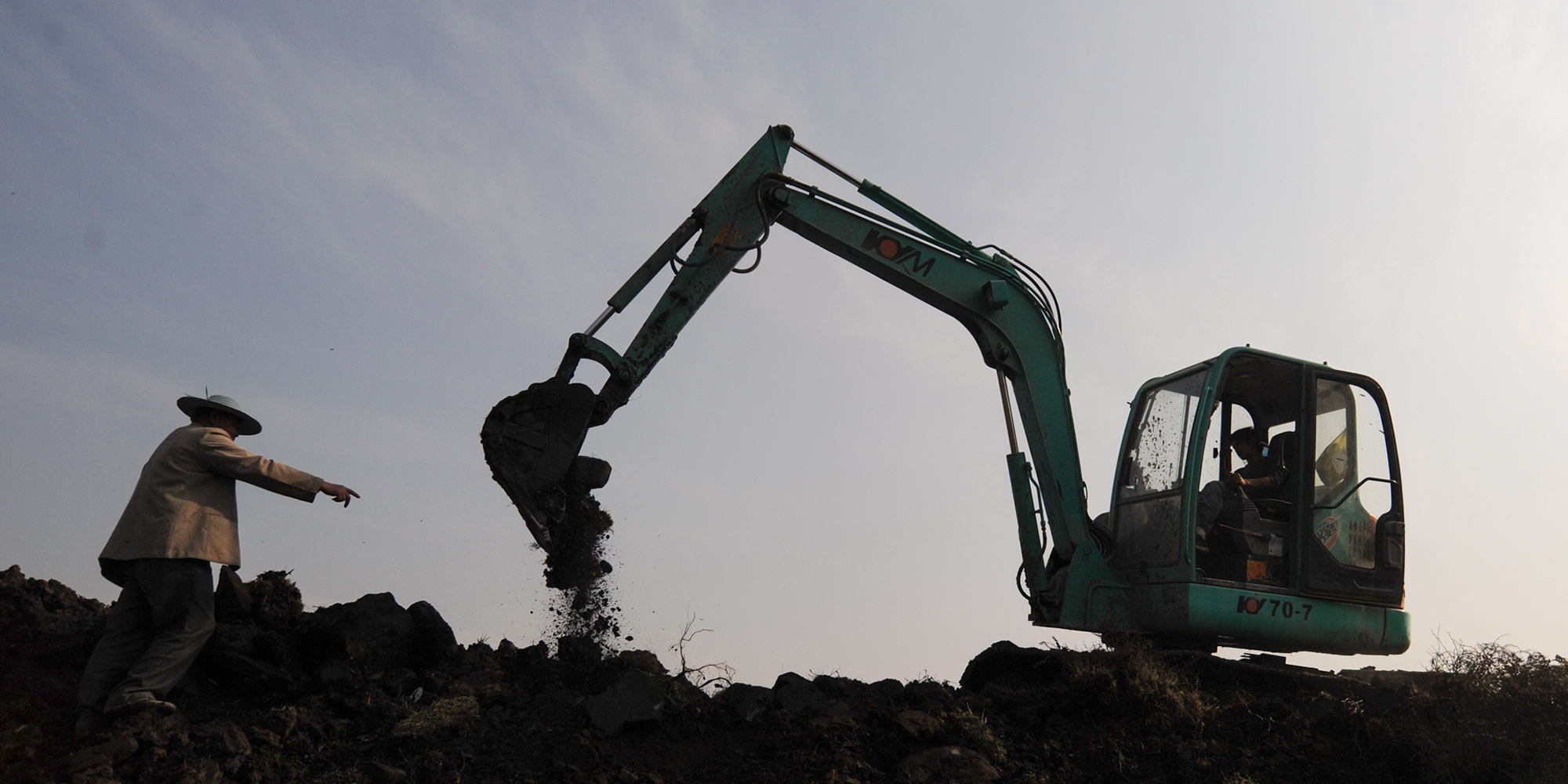 NEWS
Official Bludgeoned With Farm Tool Over Land Dispute
Villager faces murder charge after allegedly killing cadre with a hoe.
A villager in eastern China's Jiangxi province is facing murder charges after allegedly bludgeoning a local cadre to death with a hoe during a land dispute.
Zhuo Yu, chairman of the Shibatang Township People's Congress in Nankang District, Ganzhou City, was reported dead Monday by news outlet JXNews.com.
Zhuo is believed to have died last Friday during a land requisitioning visit to nearby Zhangfang Village. A coroner's report gave the cause of death as "multiple blunt force trauma to the head resulting in a comminuted [smashed] fracture of the skull."
Zhuo's alleged assailant, a local villager named Ming Jingguo, was taken into police custody following the incident.
Quoting an eyewitness surnamed Li, the news report said that Zhou arrived in Zhangfang last Friday morning as part of a team of five officials charged with overseeing the demolition of empty houses. At around 9 a.m., they approached a house owned by Ming.
Ming, who at the time was playing cards, is said to have rushed to the scene holding a lianchan — a traditional hoe-like farm tool featuring a broad, square blade mounted atop a wooden pole with a sharp point protruding from one side.
Seeing a bulldozer parked next to the house, Ming reportedly became agitated, telling the group of officials that some of his belongings were still inside. At 10 a.m., while still remonstrating with Ming, Zhuo turned away to take a phone call. At that moment, Ming purportedly brandished the hoe, bringing it down on Zhuo's head.
Village officials couldn't prevent Ming from continuing to strike out, and he managed to hit Zhuo several times before the hoe could be taken away from him, the report said.
Ming now is being held in detention under suspicion of intentional homicide, a crime that carries the death penalty in China.
Crimes against officials involved in land requisitioning projects regularly make headlines in China, a country whose drive toward urbanization goes hand in hand with large-scale razing and reclamation of rural properties.
However, murder cases are relatively rare. In January, Sixth Tone reported that Ding Hanzhong, a farmer from eastern China's Shandong province had successfully applied for a retrial following his conviction for killing two demolition workers who broke into his house in 2013. The court found Ding guilty of double homicide and sentenced him to death, though Ding claims he was acting in self-defense.
In April 2009, Zhang Jian, a native of Benxi in Liaoning province, northeastern China, was handed a three-year sentence and five years' probation after killing a security guard in an altercation over planned demolition projects.
A further similar case from May 2015 involved Fan Mugen of Suzhou, in eastern China's Jiangsu province, who received eight years' imprisonment after she was found to have intentionally injured two demolition officers who later died.
Neither Zhang nor Fan was found guilty of homicide.
Editor: Colum Murphy.
(Header image: An excavator at a construction site in Guiyang, Guizhou province, March 19, 2010. Qiming/VCG)