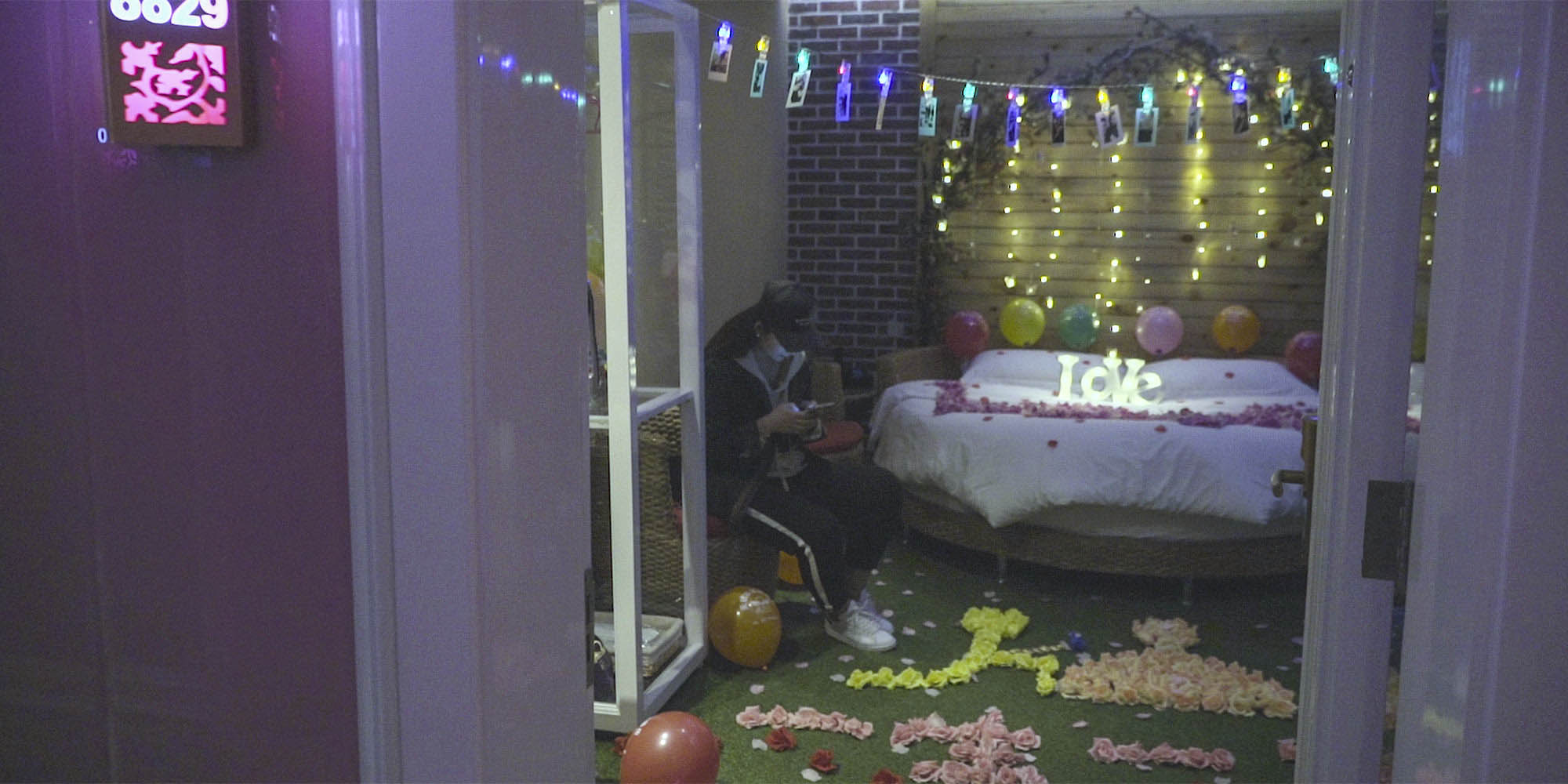 NEWS
Room for Romance in China's Love Hotels
Young couples in Wuhan rent themed suites by the hour, night, and weekend to explore their relationships.
Almost a century ago, the Japanese invented the love hotel: a place for couples to enjoy each other's company away from the prying eyes of a deeply conservative culture.
The concept has been exported to several countries around the world, and in the last 10 years, a burgeoning industry has appeared in China, with thousands of short-stay motels popping up in major cities around the country.
The prevalence of such establishments in this once traditional country is a visible indicator of how sexual attitudes have progressed in recent years. But while the extravagant themed rooms of China's love hotels closely mimic their Japanese counterparts, the industry is targeting a less seedy reputation and aims to provide an alluring space for the post-'90s generation.
Contributions: Lin Qiqing.
(Header image: He Yujie, a love hotel costumer, waits for her boyfriend in a colorfully decorated room in Wuhan, Hubei province, March 8, 2017. Daniel Holmes/Sixth Tone)