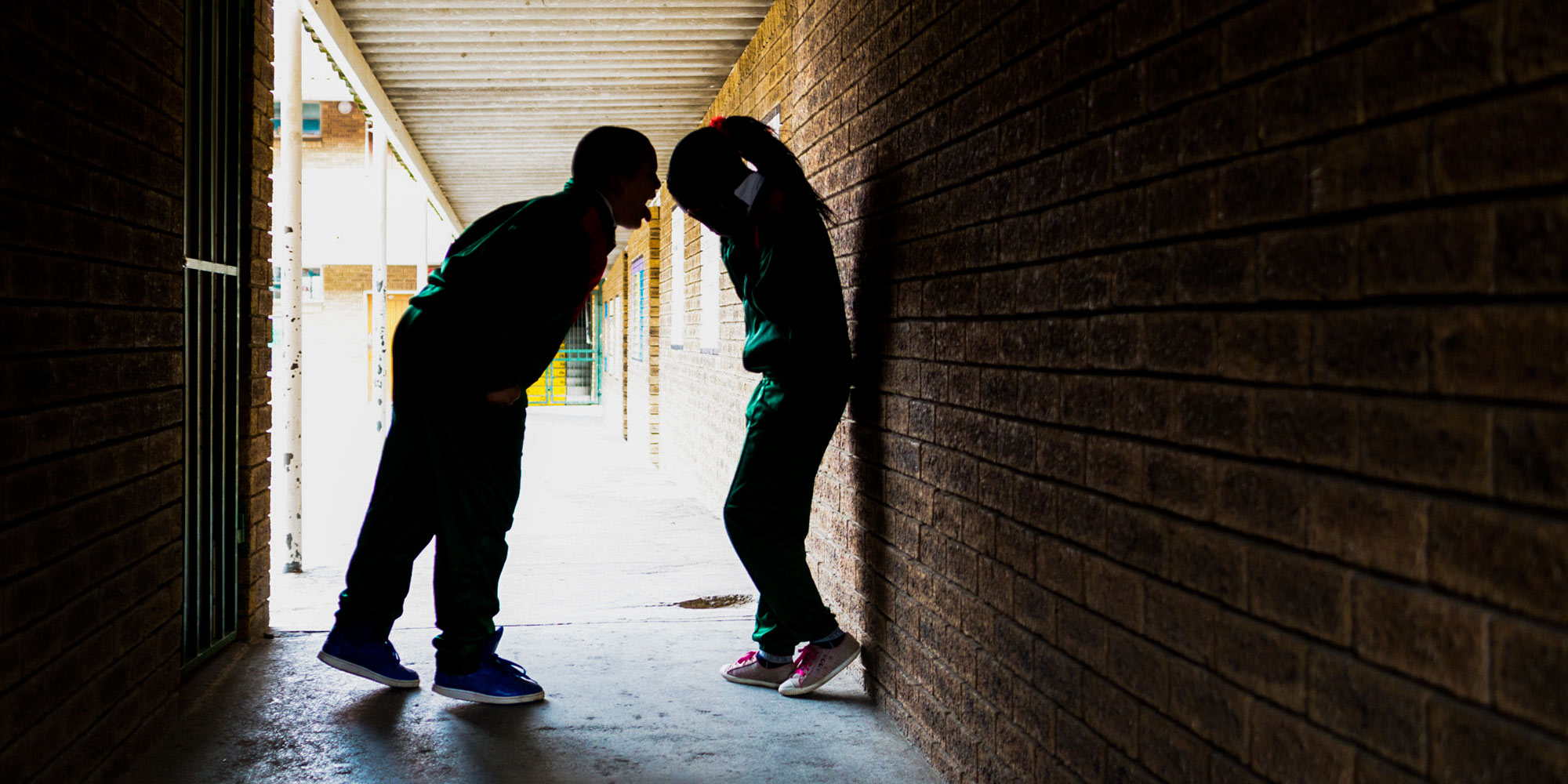 NEWS
China's LGBT Youth Face Lots of Bullying, Little Acceptance
From primary school to university, students harassed for their sexual orientation or gender identity find little support.
From his first day at school, Sun Bin, now 21, was bullied for being feminine, a "sissy."
"I'm used to being called a faggot or a pervert," said Sun, who is now a junior at a university in central China's Henan province.
There's one instance from primary school that Sun will never forget. A dozen or so female classmates one day picked him up, carried him to the girls' bathroom, and threw him inside. "I was scared and crying in the bathroom for hours," Sun told Sixth Tone. "I felt hopeless and humiliated."
Most LGBT — lesbian, gay, bisexual, or transgender — students aren't sure of their own gender identity or sexual orientation until they are in high school. Their classmates, on the other hand, are much quicker to draw conclusions, labeling anyone who deviates from the norm as "gay."
"We got bullied because we are different, and being different is not appreciated," said Sun.
School bullying in general is a widely discussed topic in China, and it even came up during the recently concluded "two sessions" — annual meetings of China's top legislative and advisory bodies. Policy advisor Shang Shaohua noted that gender equality and gender diversity in particular should be included in teacher training as a preventive measure.
Though Shang's initiative was widely applauded in LGBT circles, many feel that more should be done to raise awareness. "As a group, students of sexual minorities remain neglected by the public," said Liu Zhaohui, a project officer at Tongyu, a Beijing-based lesbian advocacy group. "When they are bullied at school, they often have nobody to turn to for help."
Sun's experiences don't stand alone. Chinese media reported last year that a female student was drugged with an aphrodisiac by three male students in Huangshan City, eastern China's Anhui province because they wanted to see a lesbian "making a fool of herself." The case was deemed a prank by the teachers and the police, and the boys got off with a warning.
Tongyu in 2016 surveyed 3,452 LGBTI ("I" for "intersex") students about their school environment. Of the respondents — whose average age was 20 — more than two-fifths said bullying and violence against sexual minority students happened in their schools. Of the victims, over half were verbally bullied by homophobic remarks and were told to "pay attention to" their behavior and self-expression. Fourteen percent of victims were sexually harassed by their classmates or teachers.
"In some severe cases, victims were expelled from school or forced to transfer," Liu at Tongyu told Sixth Tone on Monday, adding that such recourses violate the students' right to an education.
Sun had hardly any friends at school, regardless of how hard he tried to get in everyone's good books. "I always played as the monster in video games," Sun said, referring to the characters that would usually end up getting beaten by the game's hero, played by someone else. "Only in this way would they play with me," he added.
Sun tried to report the bullying to his teachers. "They don't really care how [bullying] can hurt a student mentally," he said. "They just want to make sure you study hard and have good grades." When he went to his parents for help, they thought what was happening to him was just normal children's behavior. "They blamed me for not looking and acting like a 'normal' boy," recalled Sun, who added that he was used to the people around him stereotyping men as tough and masculine.
After a long period of depression, Sun attempted suicide — and more than once. Though he got better, the mental strain impacted his studies and his score on the gaokao, China's rigorous college entrance examination.
At primary, middle, and high schools, most bullying revolves around the gender expression of sexual minority pupils. But at Chinese universities, by which time students are more open and confident, most discrimination focuses on sexual orientation and gender identity. The survey conducted by Tongyu also showed that only 27 percent of respondents reported that their university campus is friendly or relatively friendly to sexual minority students.
Yang Zongxian, 20, told Sixth Tone that the majority of students at his university in northeastern China's Heilongjiang province are LGBT-friendly. "Although they sometimes ask questions that make me feel uncomfortable, I don't feel as if they mean me any harm, and are merely doing so out of curiosity," he said.
Yang started a "rainbow association" at the university, but it hasn't been encouraged or recognized by the school yet. "We are like an underground student group that has to be careful every time we hold an event," Yang said.
Li, who identifies as bisexual, was not a victim of school bullying. "Sissy boys are easily bullied at school; tomboys, however, are usually fine," said the freshman at a university in Yangzhou, in eastern China's Jiangsu province.
Li witnessed one of her "sissy" classmates being physically and mentally bullied by his peers in high school. "They hit him with badminton rackets and threw his school bag out the window," Li recalled.
"I wanted to help him, but I was afraid of being isolated by my classmates if I did so," confessed Li, who only gave her surname to protect her privacy. She said her university is "not LGBT-friendly at all." "Many heterosexual students feel disgusted and offended that our association organizes activities so often," she said.
Another student surnamed Wang, a junior at the same university in Yangzhou, confirmed to Sixth Tone that many people on campus describe LGBT students as "disgusting" and "unpresentable."
Wang, who identifies as lesbian, recalled that a gay senior student was refused a faculty position after school leaders found out about his sexual orientation. "Many of us are afraid of coming out, as this would adversely affect our career prospects in the future," Wang said with a sigh.
For Sun, things eventually got slightly better at university. While the verbal violence continued, the physical bullying stopped. "But I've become strong and confident after connecting with so many LGBT friends," Sun said.
Over the years, Sun said he has realized that he was bullied because he was weak and didn't stand up for himself. "If you want others to respect you," he said, "you have to respect yourself first."
Editor: Kevin Schoenmakers.
(Header image: E+/VCG)