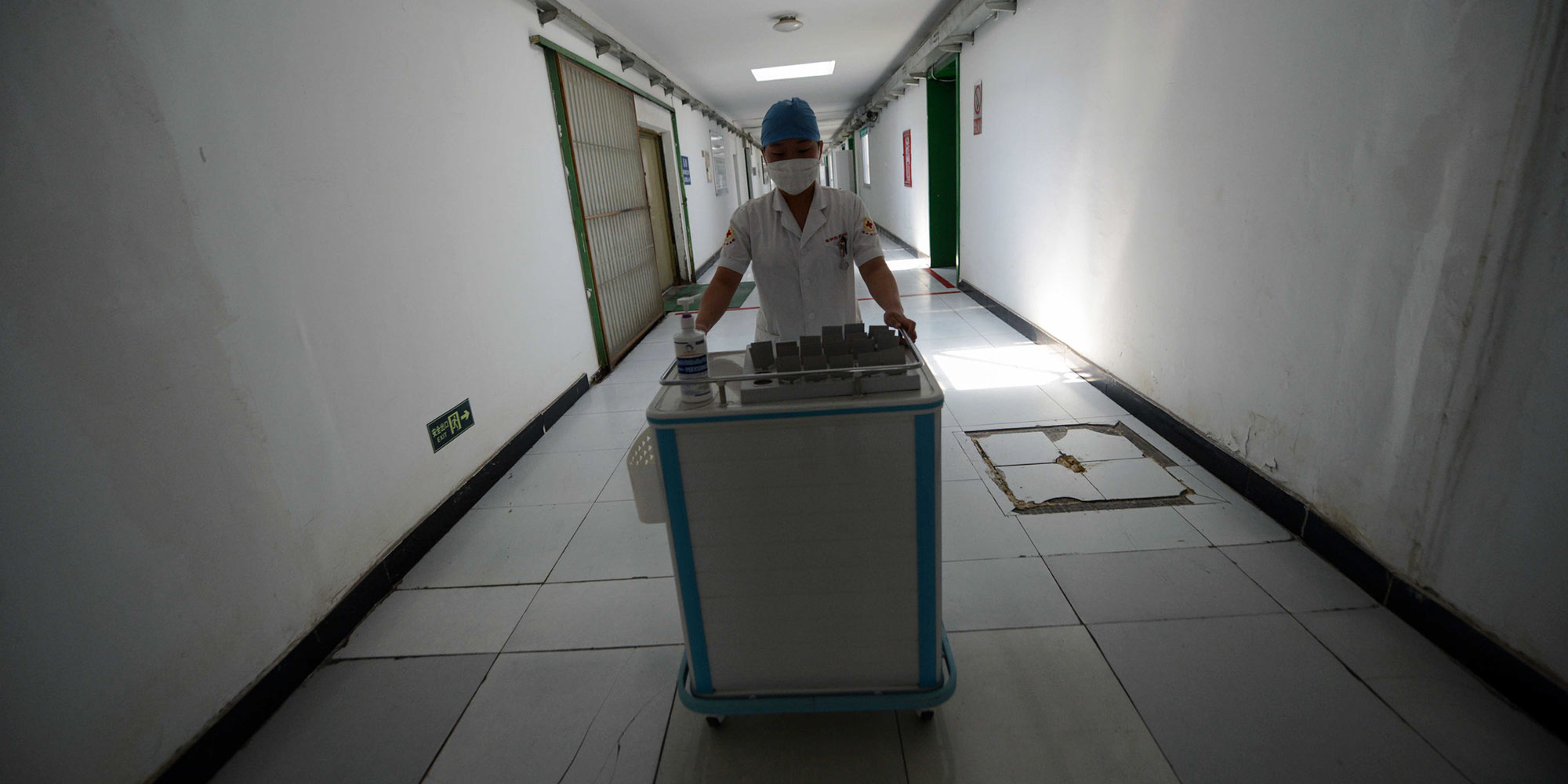 NEWS
Deceased Inmate Claimed Prison Staff Delayed His Treatment
Prisoner developed serious hepatitis B symptoms but said guards did not allow him to go to the hospital until it was too late.
A prisoner in northwestern China blamed the correctional facility for not allowing him access to much-needed treatment, ultimately resulting in his death.
The prisoner, identified as Zhang Hu, wrote a 10-page letter and recorded a 25-minute video in which he talked about how he was treated at the prison. He died earlier this year, and the facility has claimed innocence, but Zhang's mother wants answers, Chinese Business View, a metropolitan newspaper based in Xi'an, the capital of Shaanxi province, reported Friday.
"My son told the correctional facility multiple times that his illness was getting worse, but they told him he was pretending and delayed sending him to the hospital," Zhang's mother was quoted as saying.
Zhang, 36, was detained last July for stealing crude oil. The police of Yulin City in Shaanxi put him behind bars at a correctional facility in nearby Jingbian County. Like other prisoners, Zhang underwent a physical exam, during which it was discovered that he carried the hepatitis B virus.
According to Zhang's letter, not long after he was jailed, all of his cellmates came down with the flu. People who carry the hepatitis B virus have a higher chance of developing serious flu symptoms, but Zhang wrote that the prison guards and doctors were indifferent to his condition. "We will cure you when you die," a staff member told Zhang, according to his letter.
When Zhang discovered blood in his urine, he said staff told him he was pretending. Days later, a doctor realized that Zhang needed to be taken to the hospital — but because he had no money, Zhang was sent back to the prison's work unit. When, in December, Zhang finally got together the money to pay for treatment, it was too late. He was diagnosed with liver cancer, cirrhosis, and other illnesses. The Jingbian court suspended Zhang's sentence, but he refused to sign the necessary legal documents and was sent back to the correctional facility. Two days later, he was once again admitted to the hospital, where he died shortly after.
Although my son is a prisoner, he deserves human sympathy, Zhang's mother told the Chinese Business View. She blames the prison staff for delaying her son's treatment and wants an explanation, the report said.
The Jingbian correctional facility could not be reached for comment by Sixth Tone on Friday, but its director told the Chinese Business View that the prison had acted swiftly to get Zhang the care he needed. "When Zhang's illness was found to have worsened during his detention, we immediately sent him to the hospital for proper treatment," the prison director said, adding that all inmates are assigned work tasks to keep busy, and that Zhang's work assignment did not involve heavy labor.
Bai Lingxiao, deputy political commissioner at the Jingbian police department, told the Chinese Business View that the correctional facility had already submitted a report on Zhang's case, but that it cannot be shown to media.
In March 2016, a man in southwestern China died while in police custody. A video later showed that he had been treated roughly during his interrogation. In October, the municipal government of Beijing announced guidelines that stated all interrogations should be recorded, in part to protect suspects' rights and to avoid instances of police brutality.
Editor: Kevin Schoenmakers.
(Header image: A health care worker transports medicine to detainees at a correctional facility in Beijing, May 15, 2012. IC)