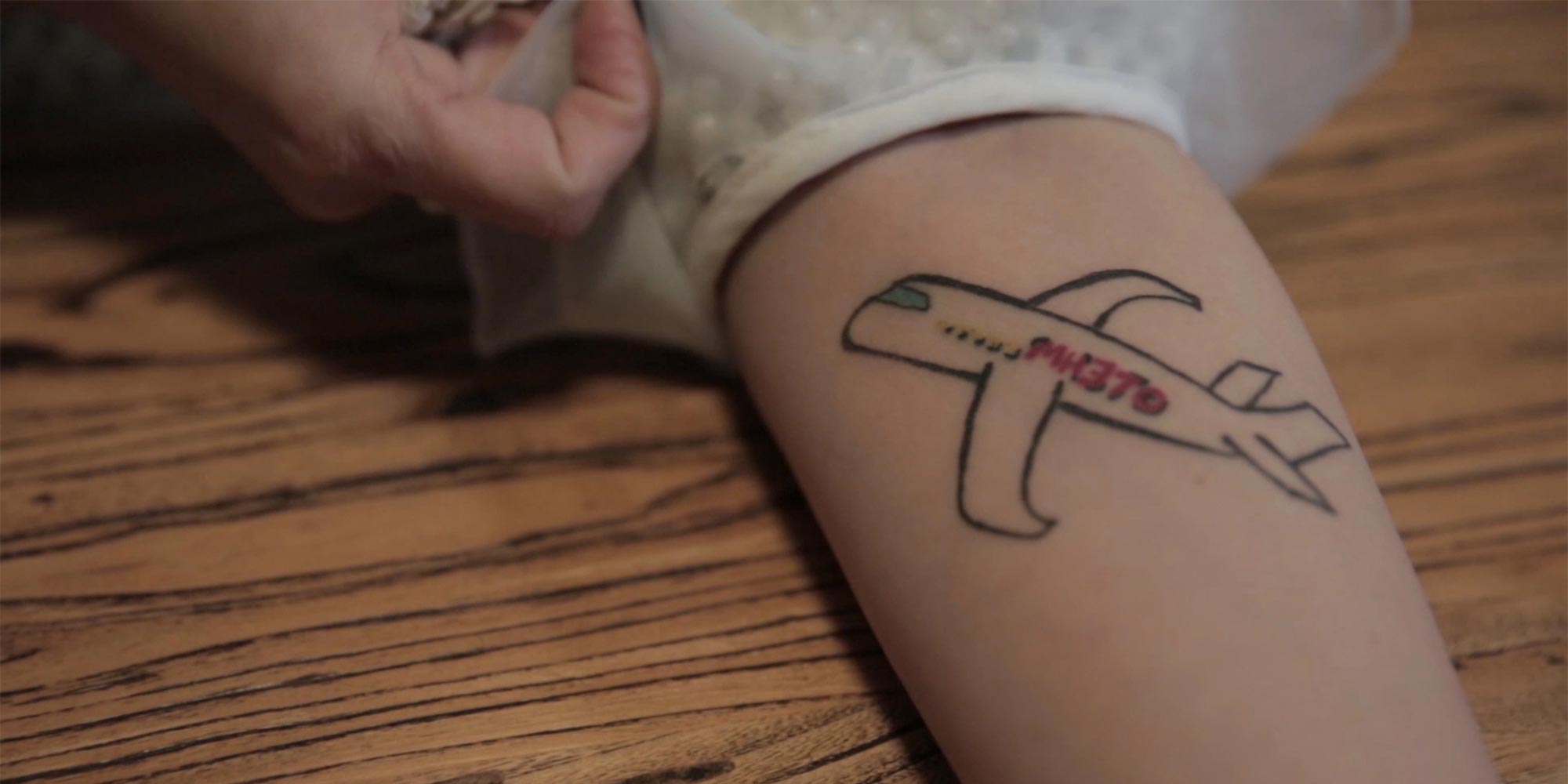 FEATURES
Grief Without End: The Legacy of MH370
The search for the missing plane and 239 people on board has been terminated, but Chinese relatives' quest for closure presses on.
Before Malaysia Airlines Flight 370 disappeared over three years ago with her mother on board, Xu Jinghong was a patient parent to her children. "Now, with just a single shout, I leave them shaking," she says.
Xu takes a final drag on her cigarette, then shuts off the roar of the kitchen vent. The 45-year-old quit smoking after having kids, but with the trauma of the three years since March 8, 2014, the urge to smoke often returns — particularly when she feels herself losing control of her emotions. Words like "abnormal," "unusual," and "schizophrenic" populate our December interview in her cramped studio apartment in Beijing. These are terms she uses to describe herself. Unable to continue working after the severe mental stress brought on by her mother's disappearance, she decided to stay home and raise her children. "I'm a mother. I have two children to care for; I have to keep it together," she says.
Still, Xu continues to devote huge amounts of time and energy to pursuing the truth of what happened to her mother and the other 238 people aboard the ill-fated Boeing 777. In early March, for example, she marked the three-year anniversary of the plane's disappearance by traveling with other relatives to Malaysia, where she attended an event calling for authorities not to give up looking for the plane. Just over a month earlier, on Jan. 17, Malaysian authorities had announced that the near-three-year search was to be terminated, a decision that has compounded the frustrations of Chinese relatives, many of whom feel that they have been kept in the dark over the past three years.
"Upon learning from the internet that the search had been terminated, we felt hurt, disappointed, helpless, and angry," read a statement seen by Sixth Tone, dated Jan. 20 and collectively signed by "relatives of Chinese passengers on MH370." The statement, addressed to the Chinese, Malaysian, and Australian governments, implored authorities to reconsider the decision to end the search, increase psychological support for relatives, and increase information transparency.
The lack of information has been a recurring source of anguish for people like Xu ever since she and other family members of the 154 Chinese passengers on board descended on the support center set up by Malaysia Airlines near Beijing's Capital International Airport shortly after the plane's disappearance, seeking answers about what had happened to the plane and their loved ones. The center set up regular meetings for relatives, but as people have become frustrated with the lack of meaningful information, attendance has dwindled.
Xu still tries to attend when she can. Her family's home is in the northern city of Tianjin, but she travels by car to Beijing every weekend to visit her father, who is hospitalized with late-stage liver cancer — a trip she combines with attending the monthly Malaysia Airlines meeting if it is scheduled over the weekend. If the meeting is scheduled during the week, she drops her children off at school early before making the two-hour journey to the capital.
Worried that her husband would be concerned for her safety, Xu doesn't tell him when she makes these trips. "The journey is hard work, and I get so exhausted driving on the highway, but I think it's worth it," she says. "That's not normal, is it?"
For the sake of her family, Xu has made efforts to maintain a sense of normality amid the trauma of losing her mother. "I want to give my children a happy childhood," she says. In July 2015, she resolved to overcome her fear of flying and took her family and some friends on a trip to Sanya, a beachy vacation spot on southern China's Hainan Island.
But the holiday was cut short following reports that a piece of wreckage believed to be from MH370 had been found on the French-controlled island of Réunion, off the eastern coast of Africa. The news crushed Xu's remaining sliver of hope that her mother was safe. "At the time, I felt a bit like I was coming apart," she remembers. "The other families on the trip were all scared to speak to me."
For Zhang Weining — whose daughter, son-in-law, and granddaughter were all aboard MH370 — the news is something to steer clear of, precisely to avoid facing the trauma that Xu experienced in Sanya. Zhang Weining isn't the 66-year-old's real name — he refuses to be identified in any media reports for fear that they will be read by his elderly mother. To this day, she believes that her granddaughter and her family migrated abroad to find work, a lie that Zhang told her to explain their sudden disappearance.
As far as Zhang is concerned, it's a partial truth: He believes that his family is still alive, and he clings to the words that an "authoritative" reporter told him the day the plane went missing three years ago. "He said, 'Don't worry, the plane turned back,'" Zhang recalls in his Beijing apartment, where he lives with his wife. "Where it turned back to, he didn't know, but he was sure it had turned back."
On the strength of their conviction, the retired couple visit their daughter's empty apartment in Shunyi District once a month and give it a thorough cleaning. "As soon as my daughter returns, she'll be able to move back in," Zhang says.
It's a routine that suggests an attempt to take control of an uncontrollable situation, but the emotional scars inflicted on the couple by their daughter's disappearance are plain to see. As Zhang talks, his wife, who was busying herself around the apartment, suddenly bursts into tears. "You're even younger than my daughter — just seeing you, I can't bear it," she says in my direction before turning and walking out of the room.
Filling the silence, Zhang says that the couple wake up early in the morning to exercise outdoors, being sure to return by 8 a.m., when everyone else takes their children out to play. In the evening, they wait until it gets dark before they venture outside. "We don't want to watch other people playing with their kids," he says.
In addition to causing emotional trauma, the tragedy has also taken its toll on Zhang's physical health. Neat rows of medication populate the flat surfaces of the family's apartment, signifying treatment for a whole host of conditions that have arisen since the plane disappeared: strokes, high blood pressure, and myocardial infarctions, to name just a few. Zhang says he only takes the pills so he can stay alive long enough to see his daughter again — until his daughter is found, he says, life is meaningless.
Much like Zhang, Li Eryou, whose son was on MH370, comforts himself with the belief that somewhere, somehow, his loved one is still alive. Every Sunday, he dials his son's phone number, ignoring the automated voice on the other end that tells him the phone he's calling is powered off. Li asks his son whether he's eaten, reminds him not to go to bed too late, and recounts the various happenings from his own week.
"Even though he's disappeared, it feels like he's still just on the road for work," Li says from his daughter and son-in-law's apartment in Handan, northern China's Hebei province. Even before 2014, 58-year-old Li and his wife saw little of their son, as his work in communications often took him away on long business trips.
Li presents a calm exterior, but the tragedy has left his wife, Liu Shuangfeng, with anxiety, for which she takes diazepam every day. For the year following MH370's disappearance, Liu, also 58, would sit up in her sleep and immediately start crying, only to forget about the episode entirely come morning. In the summer of 2015, she was diagnosed with severe depression.
Li himself is very aware of his poor health and says he can feel that his body will give out soon. But no matter how hard it is for him to sleep, he forces himself to do so before 2 a.m. and rises promptly at 6 a.m. to do his tai chi exercises.
"If I don't keep my body strong, I won't be around when he returns," Li says with the assured tone of voice you would expect from a government official announcing the country's new five-year plan.
But other relatives are more accepting of the possibility that they may never see their loved ones again. Jiang Hui, whose mother was aboard MH370, says he is willing to accept any conclusion about the plane's disappearance, provided that it is supported by evidence. In December of last year, the 43-year-old joined several other relatives on a trip to Madagascar off the eastern coast of Africa to scour the beaches for signs of the plane's wreckage, a search that effectively signified the participants' acceptance that the plane and those on it had perished in the ocean. After five days of searching, they found a piece of wreckage they believed might have come from MH370, but they received no response from officials after submitting the debris to the Chinese Civil Aviation Administration.
The lack of meaningful dialogue with authorities hasn't deterred Jiang. "I will use my remaining time on earth to push them to keep searching for the plane and investigating what happened," Jiang says in his spacious Beijing apartment, where he lives with his wife, daughter, and mother-in-law.
After returning from Madagascar, Jiang caught up with messages in the chat group that relatives of Chinese MH370 passengers had set up through messaging app WeChat. Other relatives were angry, he says, and they considered Jiang's mission a confirmation that the plane had crashed and all aboard had perished. They took this as an attack on, and betrayal of, the other families. A similar trip to Réunion Island organized by Jiang the previous year had elicited the same responses.
At first, Jiang tried to reason with the relatives who saw his quest as an affront to their cause, but eventually, he gave up and has now learned to appreciate where they are coming from. "They act this way because of the pain they've suffered," he says. "You can't expect them to stay rational."
But the most serious tension among relatives of Chinese MH370 passengers has revolved around the compensation plan released by Malaysia Airlines at the end of 2015. Under the plan, the airline set aside around 2.5 million yuan (over $360,000) for the relatives of each passenger. Part of the settlement, however, involved foregoing the legal right to sue the company.
The more than 40 families who accepted the settlement found themselves on the receiving end of criticism, some of it vitriolic, from other relatives who saw the act as a betrayal of their loved ones. The criticism pushed many of them out of the informal support network that had formed among the Chinese relatives, with some withdrawing themselves from the WeChat discussion group.
Xu was among the majority who rejected the compensation. "Some of the families truly were suffering; they needed the money to survive," she says. "But I can't understand the others. Maybe they just wanted to set it all aside and stop searching."
But her resentment toward those whom she sees as moving on is matched by her frustration at the fruitlessness of her own search. Last summer, she decided to get a tattoo. "I needed to vent, but I didn't know how," she says. "So I decided to make myself feel better by suffering." She rejected the anesthetic offered by the tattoo artist and remembers how she shook in pain as he worked away on the inside of her arm.
She places her arm on the table and rolls up her sleeve so I can see what the artist gave her: a plane, in descent, pointing toward her heart.
A Chinese version of this article first appeared in Sixth Tone's sister publication, The Paper.
Contributions: Wen Yunhan and Owen Churchill; translator: Kilian O'Donnell; editor: Owen Churchill.
(Header image: An airplane with 'MH370' written on the side is tattooed on Xu Jinghong's left forearm, Beijing, December 2016. Zhang Min/Sixth Tone )