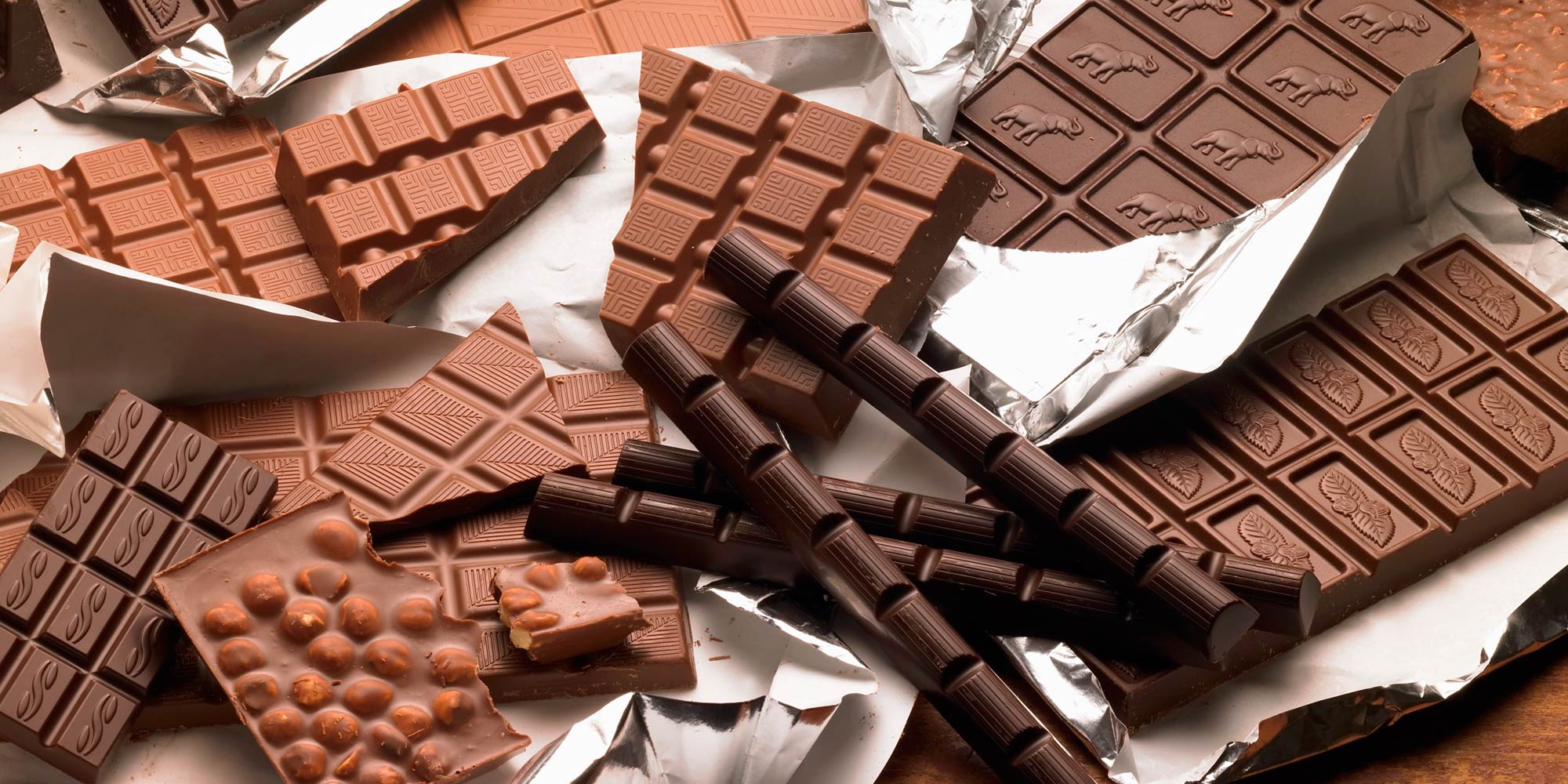 VOICES & OPINION
Why the Chinese Are Still Not Sweet on Chocolate
Pitching European-style products as luxury brands won't change sugar-shunning consumer habits.
When German chocolate company Milka entered the Chinese market last year, it did so with confidence. A recent study had indicated that Chinese people consume just 100 grams of chocolate on average — about one whole bar of chocolate a year, and far less than the 90 bars per person consumed by the Germans and Austrians. For Milka, China was a "new land to be discovered by chocolate pioneers."
The problem, however, was that the world's leading chocolatiers had already set foot on Chinese soil decades ago. In the late 1970s, as China set a course for reform, Hershey and Nestlé executive Lawrence Allen excitedly noted the business opportunities to be had in a country of nearly 1 billion people, most of whom had never tried chocolate before. But even after half a century of market development, the Chinese still have not come around to chocolate.
This is largely related to China's traditional food culture. First, culinary history has never especially emphasized saccharine desserts, focusing instead on balancing the five tastes: sour, sweet, bitter, spicy, and salty. Moreover, the philosophy of Chinese traditional medicine advises against excessive sugar consumption. And finally, mealtimes in China tend to lack a specially designated dessert course.
Today, China's chocolate market remains dominated by five global companies that all got a foot in the door back in the 1980s: Mars, Nestlé, Hershey, Cadbury, and Ferrero Rocher. The price of chocolate branded as "European" has become a benchmark by which Chinese people gauge its quality, and has led some to condemn what they see as the Eurocentrism of the Chinese chocolate market. European chocolate has become a byword for luxury instead of a kitchen-cupboard essential.
To Chinese customers today, European chocolates represent high quality and high prices. This consumer attitude taps into the vanity that many Chinese people display when using high-end, reputable foreign goods. Like red wine or perfume, fine chocolates are routinely given as gifts to new business contacts as a way to build up respectful, reciprocal relationship.
Western chocolate manufacturers are aware of this preference and compete with each other to upsell the perceived luxury of their products. For example, Mars subsidiary Dove — sold as Galaxy in the British Isles and a few other regions — advertises its "fragrant milky taste, as smooth as silk." Similarly, the gold foil wrapping of Ferrero Rocher chocolates is particularly popular among Chinese consumers, who see it as a reflection of native European craftsmanship and taste.
While manufacturers pander to Chinese consumers' reverence for foreign goods, their approach has actually hindered their market development in China. The reason is simple: Pitching a product as high-end only guarantees a limited market share. But chocolate is not, in and of itself, a luxury product; rather, it is made for mass consumption. Chocolate manufacturers have thus made a rod for their own backs: They scratch their heads at lower-than-expected sales figures without giving Chinese customers a reason to incorporate their products into their daily consumption habits.
Overseas chocolatiers have struggled to expand their business scope and localize their products in China. This lack of localization can be seen in the absence of a successful domestic brand of chocolate. Tianjin Qi Shi Lin Chocolate previously sold quite well in northern China, and Shanghai's Bainuo and Mylikes were popular for a time, yet they have never built up any sustainable momentum.
This is because domestically produced chocolates are largely knock-offs. To begin with, many products fail to meet international standards for "real" chocolate, such as consisting of no less than 35 percent cocoa butter. Chinese standards, however, permit the sale of chocolate containing just 20 percent cocoa butter, cocoa liquor, and other solids. Domestic producers also allow the use of cornstarch, gluten, substitute cocoa butter, vegetable oil, sugar, flavors, and other additives. This explains the sweeter taste and waxier texture of Chinese chocolate.
Second, Chinese chocolate brands imitate their foreign counterparts. Mylikes milk chocolates, for example, are based on Mars' Maltesers. Fei Ge, Bainuo, Amovo, and other domestic chocolate manufacturers all promote their supposed "European style" or "100 Years of European Handcraft," going to great lengths to emphasize that all their ingredients are imported from traditional European stores. Little effort is made to carve out a market niche that does not emulate the high-end status of imported chocolate.
Chocolate makers have the perception that the Chinese market has yet to come alive. This explains why, even during the recent economic downturn, Germany's Milka, Belgium's Godiva, and Australia's Maltesers still tried to tap the country's enormous potential. Alongside this, both domestic and foreign chocolate manufacturers have continued researching and developing new chocolate products geared toward Chinese tastes, like chocolates filled with fruit, soft candy, star anise, or milk flavoring. They have also experimented with replacing European-style liquor-filled chocolate with maotai or matcha tea.
In my opinion, developing a new chocolate product specifically designed to appeal to mass Chinese consumers is a wise move. However, manufacturers have to go against market norms and promote their products on a cultural level before they will see success. Some of the world's leading chocolate brands have spent huge sums marketing themselves on television, radio, or the internet. But they have never opened up a cross-cultural dialogue focusing on chocolate's historical role in European societies versus China, nor have they collaborated with any Chinese culinary institutions to promote chocolate's nutritional value.
Extolling the history and culture of chocolate must aim to reduce China's Eurocentric attitudes toward it. Removing the "European luxury" tag and showing a willingness to adapt products will convince today's Chinese that chocolate can be an everyday commodity and dispel the whiff of colonialism that hangs about their branding strategies. Only then will Chinese people finally be convinced to fork out cash for sweet treats and embrace their inner chocoholic.
Translator: Katherine Tse; editors: Wu Haiyun and Matthew Walsh.
(Header image: BonAppetit/VCG)