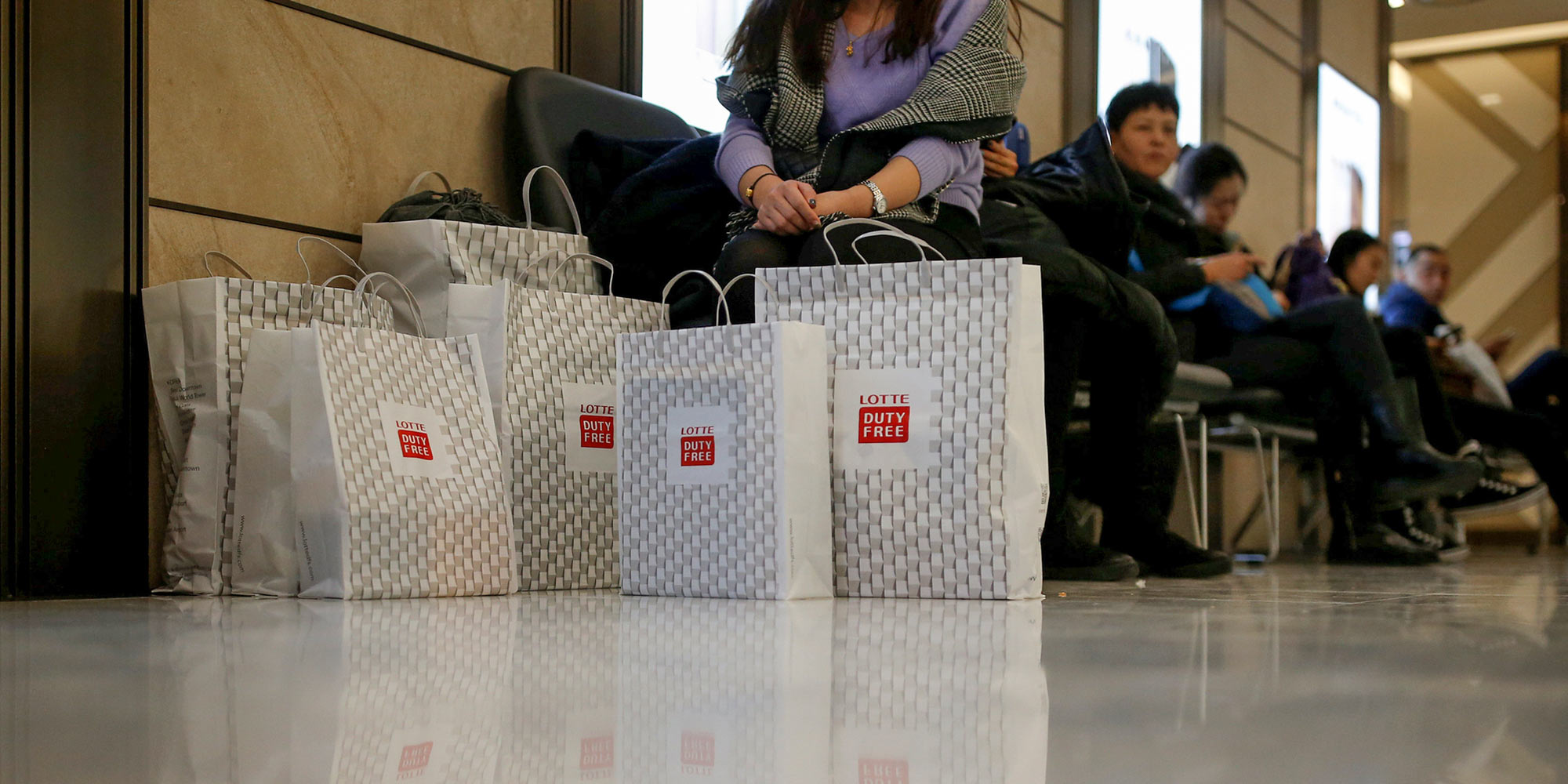 NEWS
Backlash Against Web Celeb Reveals Perils of Pop Patriotism
Netizens unimpressed with Mu Yalan's attempts to cash in on anti-Korean fervor.
Performing patriotism is par for the course for Chinese celebrities. 
After the South China Sea arbitration ruling in July 2016, actors like Fan Bingbing weighed in to support Chinese territorial claims, reposting memes with the slogan "China: Not even one bit can be lost." On the flip side, other celebrities have found themselves in hot water for mocking patriotic heroes, with social media personality Sun Jie successfully sued last September for defaming a legendary martyr.
Yet on Monday, internet celebrity Mu Yalan was scorned by Chinese netizens for her hokey, hyperbolic display of nationalism in an anti-South Korea video she posted to her Weibo microblog. The nearly two-minute video features Mu in an olive-green army costume, lambasting Korean "dogs" in an off-rhythm rap as she stands before a Chinese flag.
Mu, a 22-year-old former model, has become an online celebrity for her humorous short videos and now boasts nearly 4.6 million Weibo followers. In the past, she has voiced her admiration for Korean culture and sold Korean cosmetics to her fans, but in Monday's video, she commits to boycotting Korean brands like Seoul-based conglomerate Lotte. 
Mu's video comes at a time when many Chinese are calling for a boycott of South Korean tourism and imports as the nation moves closer to deploying a Terminal High Altitude Area Defense (THAAD) missile defense system despite China's vocal opposition. Though plenty of other young Chinese internet celebrities have jumped on the boycott bandwagon, Mu has come under fire for her participation, which some see as gauche and opportunistic.
A Weibo entertainment account called "Gossip in Hindsight" lambasted the video as hyperbolic foolishness in the name of patriotism. "Patriotism demands reason," the account posted. "Many are protesting THAAD to promote themselves, but we don't want that kind of patriotism."
Another user commented, "I really feel that she posted the video not because of patriotism, but to seduce the public with rubbish." 
The minefield of popular patriotism is increasingly difficult for Chinese celebrities to navigate, especially for those whose fan bases extend beyond the country's borders. Last year, Chinese pop stars angered their fans across Southeast Asia when they reposted nationalistic memes after the South China Sea ruling; at the same time, they garnered praise from their compatriots, who often put pressure on celebrities to speak up.
(Header image: Shopping bags outside a Lotte duty free store in Seoul, South Korea, Dec. 13, 2016. Kim Hong-ji/VCG)
Contributions: Wang Lianzhang; editor: Kevin Schoenmakers.