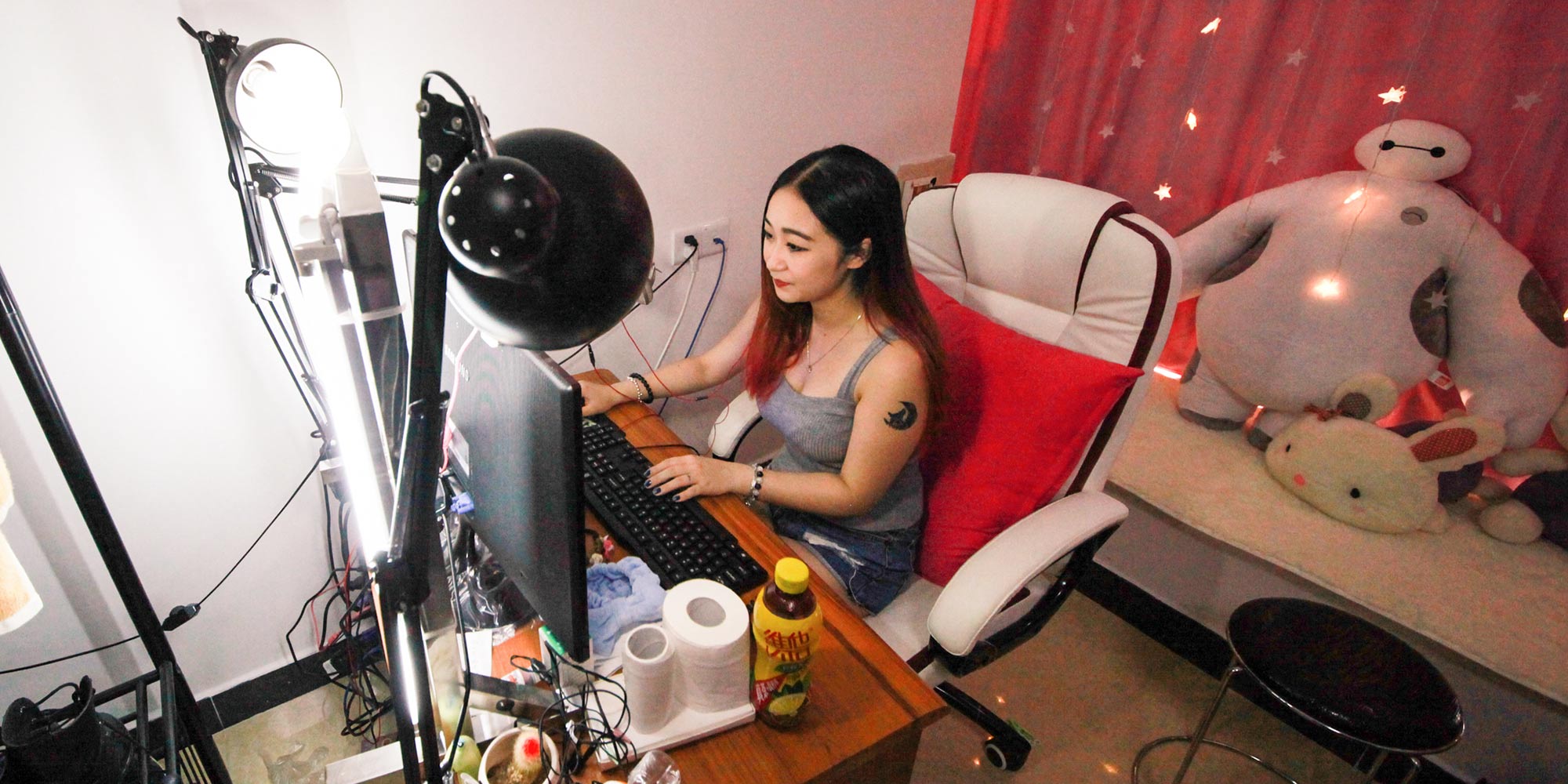 NEWS
The Tax Man Cometh for China's Wealthy Net Celebs
A Beijing tax bureau found out live-streaming platform pocketed commissions from fans' virtual gifts without declaring them as income.
Live-streaming has become a shortcut to fame and fortune for China's most famous armchair anchors. But in addition to millions of fans, the country's digital nouveau riche have also attracted the attention of tax officials.
Specifically, the tax bureau of Beijing's Chaoyang District has urged one unidentified live-streaming platform to pay back taxes of 60 million yuan ($8.7 million), Beijing Youth Daily reported Monday.
Live-streaming is wildly popular in China and has turned some of its most successful personalities into millionaires. There were nearly 200 companies behind such apps and websites in 2016, with a combined market of 9 billion yuan at the end of 2015. On the one hand, the boom has meant a steady stream of investment money; on the other hand, it has also led to closer scrutiny from the Chinese government.
During an inspection of several live-broadcasting platforms, the Chaoyang tax bureau, which could not immediately be reached for comment on Tuesday, discovered that one such company was cooking its books, with statistics showing a huge discrepancy between the size of its business and the size of its tax payments.
Fans buy virtual gifts for their favorite live-streamers, who then convert them back into real money. During that conversion, the unnamed host company takes a percentage of the gifts in commission, the report said. However, it had never included the payments to live-streamers in its numbers, nor paid any corresponding taxes.
Yu Li, better known as MC Brother Li, is one of live-streaming's many success stories. Yu rose from relative poverty to earn between 1 and 1.5 million yuan per month, all thanks to his 9 million fans on live-streaming platform YY LIVE. He told Sixth Tone that the platform deducts and pays taxes on his behalf. "As long as my money is clean, I don't ask the platform to give me the tax bill," said Yu, adding that he trusts YY because it is a market-listed company.
YY LIVE, based in Guangdong province in southern China, stipulates that broadcasters should pay various taxes on what they earn if that amount exceeds 800 yuan per month.
But different live-streaming platforms currently use different schemes to calculate how much their users should pay in taxes. For example, Douyu, based in central China's Hubei province, requires broadcasters with monthly incomes of 500 yuan or above to pay 20 percent in taxes — a practice in line with national rules of taxation on "occasional personal income," Wang Fa, an employee at Douyu's public relations department, told Sixth Tone.
In the interview with Beijing Youth Daily, an investigating official from the tax bureau is quoted as saying that the huge differences between the financial systems of different live-streaming platforms are reason enough for stronger control, both from within and without.
Pan Mingxing, an economics professor at Shandong University of Finance and Economics, told Sixth Tone that while it's a challenge to determine how to tax a nascent industry such as live-streaming, there is an existing legal basis to do so.
Tax reform is one of the key topics during this year's ongoing "two sessions," the meetings of China's top legislative and advisory bodies held annually in Beijing. Finance minister Xiao Jie said during a press conference on Wednesday that the country's tax authorities will implement more favorable policies for small technology companies and introduce plans to reform China's personal income tax system.
Editor: Kevin Schoenmakers.
(Header image: A young woman prepares to live-stream in Guangzhou, Guangdong province, Aug. 27, 2015. Luo Binhao/VCG)