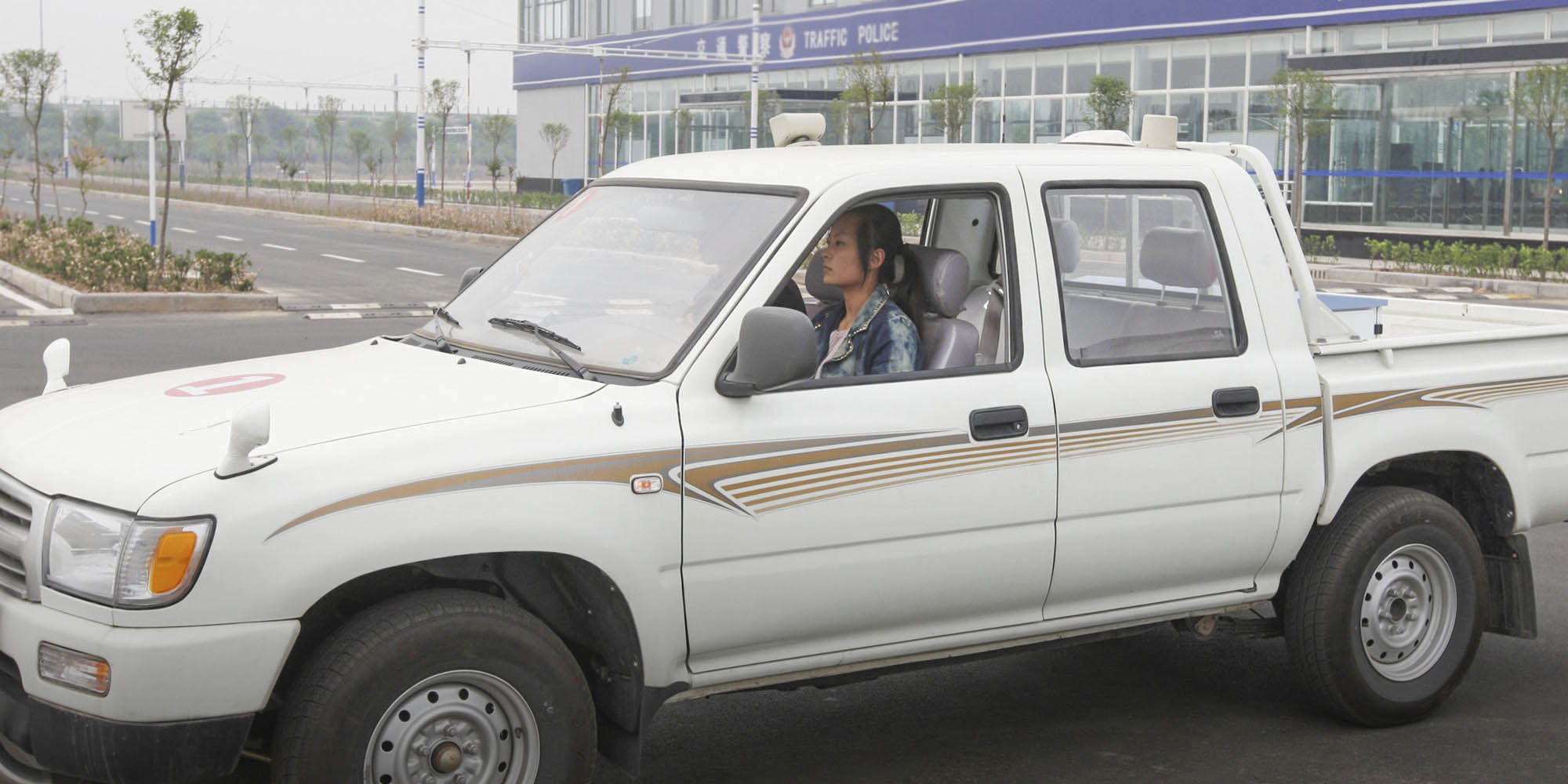 NEWS
Chinese Police Say Women Are Better Drivers
After looking at accident statistics, authorities in Hangzhou and Wenzhou conclude that women cause far less traffic trouble.
China's roads would be a safer place if everyone drove like a woman, police figures suggest.
On Wednesday, International Women's Day, traffic police of Hangzhou, a city in eastern China's Zhejiang province, wrote on social media that female drivers were involved in far fewer accidents than their male counterparts. Although women made up about 36 percent of all drivers, they accounted for just over one-tenth of all accidents reported in the city. The police added just 3.2 percent of all drunk drivers were women.
In Wenzhou, another city in Zhejiang, traffic police released a similar set of data, local media outlet Wenzhou Daily reported Thursday. Among the 1054 accidents in 2016 caused by drivers with fewer than three years of experience, male drivers were responsible for nine out of every 10 cases. However, the article did say that female drivers were more likely to scratch their cars because of their penchant for "inappropriately high heels" or their susceptibility to being distracted by children in the back seat.
"Discrimination against female drivers should be stopped!" wrote one female Weibo microblog user after reading the figures.
A Hangzhou traffic police officer surnamed Chen told Sixth Tone that female drivers are more cautious and careful, despite strong conviction among men that they are more skilled behind the wheel. "What really matters is safe driving," said Chen, who refused to give her full name because she was not authorized to speak to the media.
Male net users have scoffed at the numbers, however, saying they don't believe them, or that they found them to be misleading. "Women who have their driver's license don't drive at all; in most families, the men drive more frequently," wrote one Weibo user. "The data should compare male and female drivers with similar driving frequencies," suggested another.
"My wife has never caused any accidents, but she's still careless," a 48-year-old Shanghai native surnamed Wu told Sixth Tone. "Her new car has scratches all over it!"
Female drivers in China are the butt of not only jokes, but also policy. In 2016, a highway rest stop near Hangzhou set up eight special parking places for women which were wider than usual.
When women do cause accidents, their gender is usually made explicit in news reports. When Sixth Tone's sister publication, The Paper, reported on a deadly car accident that occurred at an airport in central Hunan province, its headline included the phrase "female driver lost control."
"If it's a man, they just say 'a driver,'" said the most upvoted comment below the report. "If it's a woman, they say 'a female driver.'"
Editor: Kevin Schoenmakers.
(Header image: A woman takes her driving test in Jiaozuo, Henan province, May 17, 2011. Tang Yulei/VCG)