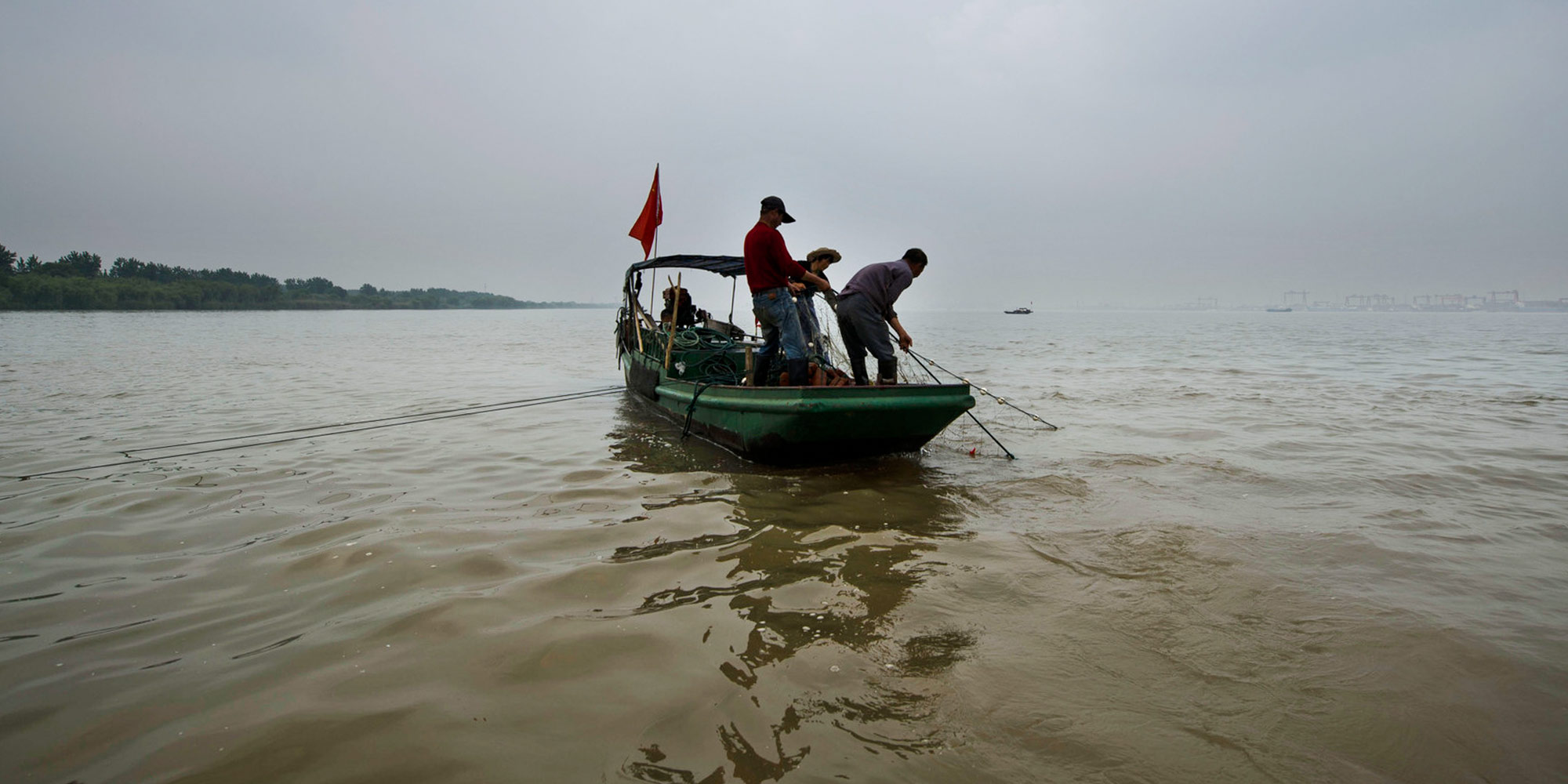 NEWS
Popular and Pricey Yangtze Fish Off the Menu for Good
Fishing ban on China's longest river brings environmental benefits at the cost of local flavor.
Fans of the rare saury fish could be in for disappointment, as a movement to protect the Yangtze River delicacy gathers momentum.
On Wednesday, China's Ministry of Agriculture said it would press ahead with plans to introduce a comprehensive fishing ban along China's longest river within two years. The announcement follows the release of a draft plan last June to prohibit fishing on the Yangtze beginning in 2020.
Earlier in the week, China's minister of agriculture, Han Changfu, said the main motivation for the ban was to improve riparian ecology, which has been steadily deteriorating in recent years, and to encourage fishermen to find jobs in other industries.
Wang Kexiong, a researcher from the Institute of Hydrobiology at the Chinese Academy of Sciences, added that in addition to fish, other Yangtze species are also on the verge of extinction. "Fish are only a part of the biological chain," he told Sixth Tone. "Animals that feed on fish — like the baiji dolphin — are also facing extinction as fish populations diminish."
An estimated 140,000 fishermen make their living on the Yangtze. Human activity, including hydroelectric dams, boat traffic, and industrial pollution, have also taken a toll on the river's fish supply, environmentalists say.
Included under the plan is the Yangtze saury, a silvery fish with a long, thin body that is widely hailed for its fresh and subtle taste. The ban means that residents of Shanghai and other parts of eastern China who take pleasure in the river's edible inhabitants will have to be quick if they still hope to sink their teeth into fish like the expensive saury.
Also known as the knife anchovy, the saury can be bought from fishmongers and restaurant owners — provided the buyer has deep pockets. Four Yangtze sauries weighing a mere 50 grams each can cost diners 300 yuan ($43), an exorbitant amount, considering other fish of comparable size can be had for far less.
According to the Shanghai Morning Post, the retail price of Yangtze saury are up 20 percent from last year, their highest price in half a decade. One kilogram of larger sauries now costs nearly 8,000 yuan. The soaring prices can be linked to the shrinking supply of the species, which is unique to the Yangtze. Statistics from the Freshwater Fisheries Research Center of Chinese Academy of Fishery Sciences showed that just 12 tons of saury were caught in 2011, the latest year for which data is available. In 2002, fishermen were able to haul in nearly 10 times that amount.
Overfishing has been largely blamed for the declining populations. Officially, only licensed fishing boats can go out into the river to catch saury during specially designated periods each year, though in practice, many unlicensed fishermen skirt the rules and seize the chance to make an easy profit.
Qian Weibing, vice director of the law enforcement office of the fishery administration on Chongming Island, just northeast of Shanghai, said that while there are only 113 licenses for saury fishing on the island, a lot of illegal boats move into the waters before the saury fishing season officially begins on March 1.
"The golden period for Yangtze saury should begin after March 20, but many saury are already available in the market by then," Qian told Sixth Tone. "Most of these have been caught illegally."
In Shanghai, the official fishing period for saury ends on April 20.
Editor: Colum Murphy.
(Header image: Fishermen pull in their net on a tributary of the Yangtze River in Jurong, Jiangsu province, May 6, 2016. Chen Shangang/IC)