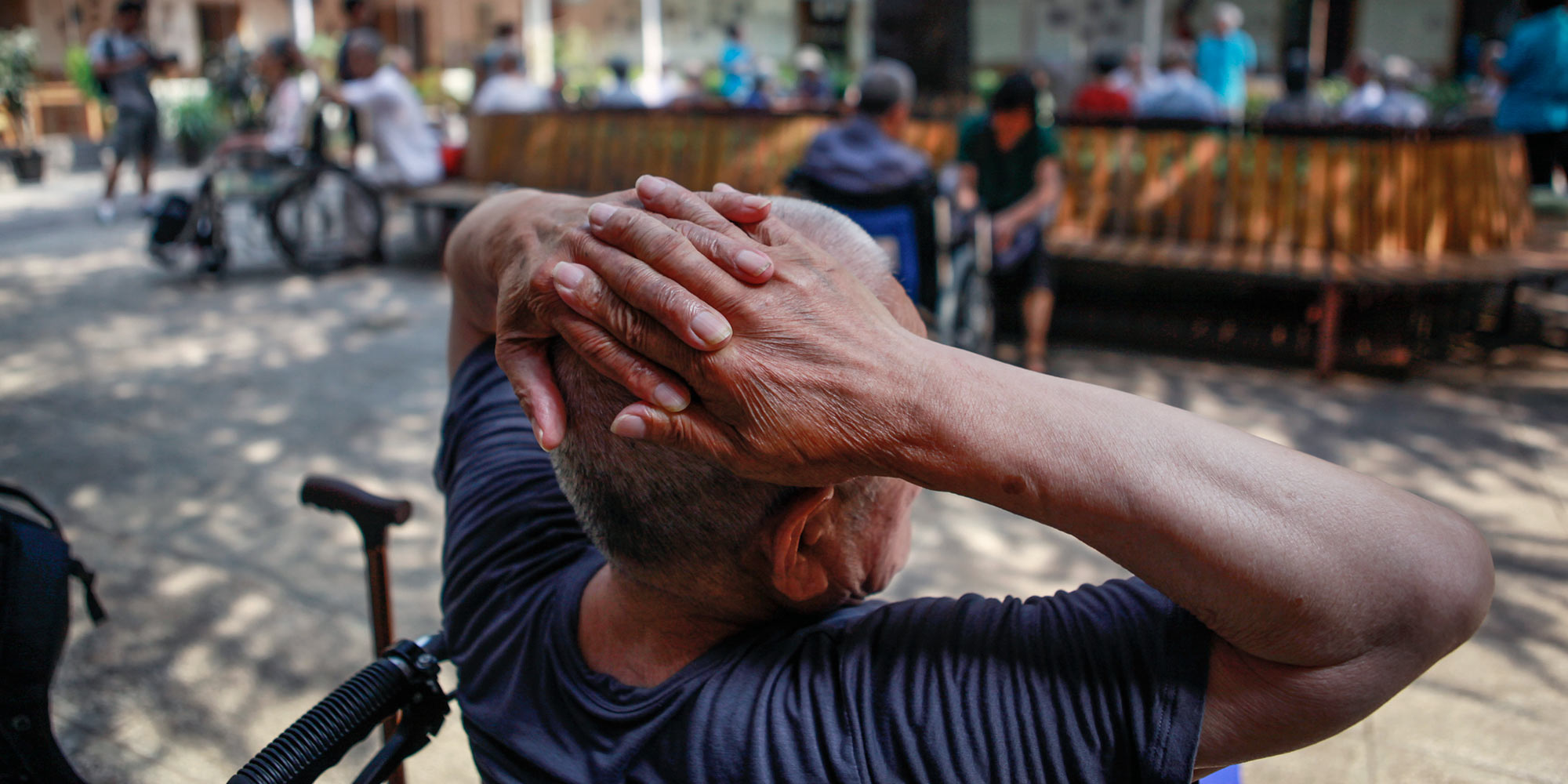 NEWS
China's Elderly Living Longer but in Worse Health, Says Study
Mental and physical health challenges point to need for greater institutional support of those 80 and older, according to The Lancet.
Compared to a decade ago, more Chinese people are living beyond 80 years old — but they are in poorer physical and mental health, according to a study from British medical journal The Lancet published Thursday.
"The findings of our study provide a clear warning message," Zeng Yi, a professor at Peking and Duke universities and the lead author of the study, said in a written statement. The combination of longer life spans and deteriorating health "poses an enormous challenge for health systems, social care, and families around the world," Zeng added.
In light of the findings, The Lancet researchers noted the need for more services to support the elderly: both long-term and daily care for the ailing, and work and leisure opportunities for the healthier.
China's population is aging faster than ever. In 2013, the nation already boasted the world's largest number of elderly over age 80, at 22.6 million. The World Health Organization projects that this population will quadruple to 90.4 million by 2050.
The Lancet study is one of the first to look at the combined effects of two opposing theories: that medical advances and higher living standards have resulted in people living both longer and healthier, and that longer life spans bring a host of medical problems, leading to worse overall health for the oldest among us.
The researchers drew on data from the Chinese Longitudinal Healthy Longevity Study surveys on the "oldest-old," or those aged 80 to 105. Conducted over 17 years, the series of surveys covered 22 provinces and cities, representing roughly 85 percent of the Chinese population. The Lancet research looked at two of the surveys, from 1998 and 2008.
The study found that mortality decreased "substantially" — by 0.7 percent for octogenarians and nonagenarians and by 2.7 percent for centenarians — in that decade. Yet compared to their counterparts born 10 years earlier, the elderly studied in 2008 exhibited worse cognitive and physical functioning — observed through tasks like getting up from a chair, picking a book up off the floor, and spinning in a circle.
The 2008 group did, however, report having an easier time with daily tasks like eating, dressing, and bathing compared to the 1998 group, possibly due to better everyday amenities. Women in the oldest-old demographic had both lower mortality and lower mental and physical abilities than their male peers.
Population aging in China has already contributed to a shrinking workforce and placed a strain on the health care sector and individual families in the regions most affected. At a press conference on Thursday, former deputy head of the Ministry of Human Resources and Social Security Hu Xiaoyi said that a Chinese person turns 60 every four seconds.
Zeng Weihong, an associate professor of population and development studies at Xi'an Jiaotong University, told Sixth Tone that The Lancet's longevity findings are unsurprising given the significant changes in medical care, health insurance, and lifestyle habits for Chinese elderly in the last decade.
Whereas The Lancet's researchers called for more support for the elderly, Zeng Weihong noted that early intervention is also crucial to addressing the health challenges illuminated by the study. "The most important thing is for the government to build a lifetime health management system, which would include insurance, health care, and guidelines for people from a very young age," she said.
"Most [studies on aging] only focus on the elderly," Zeng Weihong added, "while health problems in old age are actually accumulated throughout one's life."
Additional reporting: Wang Yiwei; editors: Kevin Schoenmakers and Sarah O'Meara.
(Header image: An elderly man sits in the garden at a nursing home in Beijing, July 6, 2013. VCG)