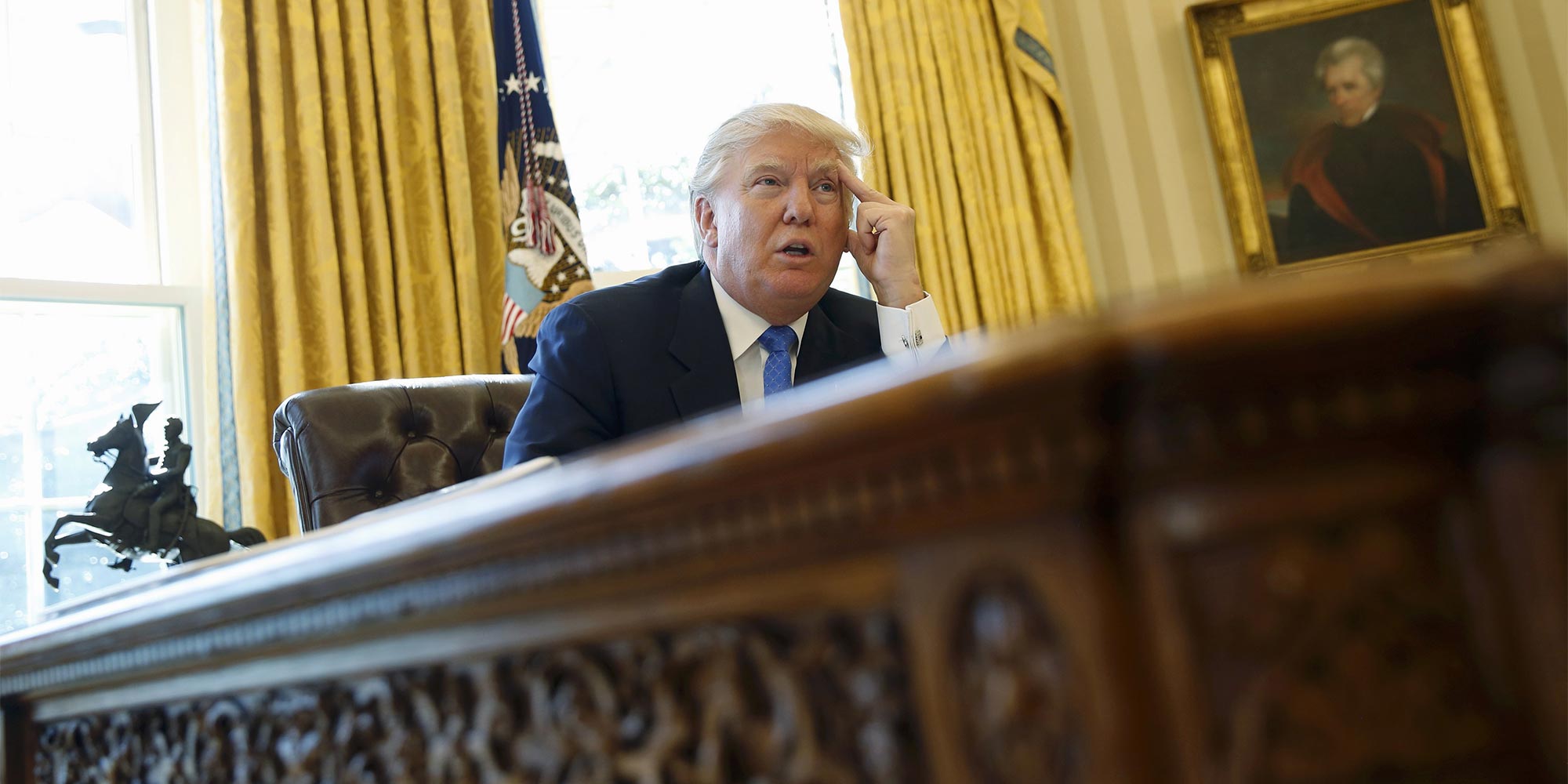 NEWS
Trump Satire Mistaken for Real News by Chinese Media
The New Yorker's satirical Borowitz Report on US president's paranoia over Obama reported as fact.
Donald Trump has already cried wolf against the media many times in his short tenure as U.S. president, but now it seems he really has fallen victim to fake news.
"Trump Turns White House Upside-Down Looking for Signs of Obama: 'He's Still Here Somewhere, I Know It'" reads a Tuesday headline on Reference News, a newspaper published by state news agency Xinhua that translates foreign reporting into Chinese.
The source is a Saturday story in The New Yorker — but the original article came from the magazine's Borowitz Report, its "not the news" column by satirist Andy Borowitz.
In The New Yorker's article, sources in the White House "confirm" that Trump, wearing a bath robe, ordered his counselor Kellyanne Conway and press secretary Sean Spicer to wrap all the building's phones in tin foil. The satire appears to be a reaction to a series of Twitter posts by the U.S. president on Saturday morning in which he claimed his predecessor, Barack Obama, had had him wiretapped during the election.
Reference News apparently overlooked the satire tag and published a Chinese version in its international section. The article also reviews related real news about investigations into ties between the Trump administration and Russia.
The article has since been republished by other domestic media, including financial outlet Caijing, as well as Phoenix News, Sina, and Tencent News. Reference News could not immediately be reached for comment.
Few Chinese outlets publish satirical news, and those that do tend to be more tepid and clearly identified as farce to avoid authorities mistaking such articles for rumormongering. Chinese satire also rarely touches on political subjects.
It's perhaps the unfamiliarity with irony that has led to several instances of Chinese media mistaking Western satire for news. In 2012, Party newspaper People's Daily misinterpreted an article by satirical outlet The Onion that named North Korean leader Kim Jong Un the year's "Sexiest Man Alive." Its article — including a gallery with 55 photos of the strongman — has since been deleted, but a cached version is still available.
Possibly the most famous instance of Chinese media being duped by a deliberate fake occurred in 1981, when a Xinhua reporter was tricked by an April Fools' article about U.S. cadets at military academy West Point studying the life of Chinese communist hero Lei Feng. The reporter, Li Zhurun, in 2015 admitted he was fooled and called it "the biggest mistake of my life."
Judging from online comments, the Tuesday article about Trump's alleged paranoia fooled the majority of readers, too. "He's going crazy!" read the most upvoted reply to the article on Tencent News. But more skeptical commenters were less convinced: "Surely this is fake news?" wrote one net user.
Editor: David Paulk.
(Header image: U.S. President Donald Trump is interviewed in the Oval Office at the White House in Washington, D.C., Feb. 23, 2017. Jonathan Ernst/Reuters)