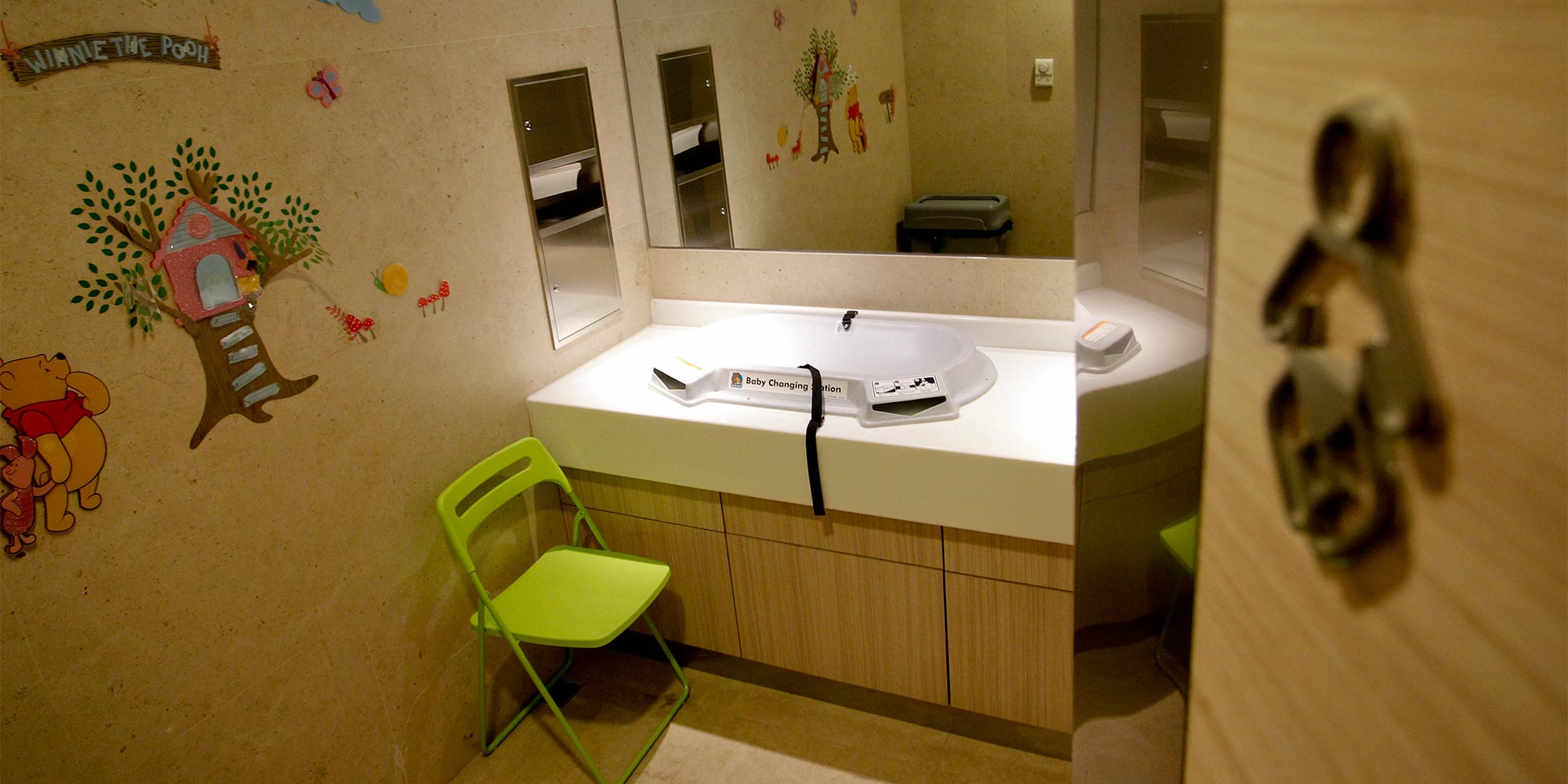 NEWS
Shanghai Businesses Asked to Provide Day Cares for Working Moms
Report suggests companies that provide child care services have much lower employee turnover rate.
Already sorely lacking free time, few Shanghai parents have jumped at the chance to raise a second child. On Monday, the city's trade union federation announced that more child care centers would be established to lend a helping hand to working moms and dads.
Two days before International Women's Day, the Shanghai Federation of Trade Unions (SFTU) announced that about 50 child care centers will be opened in both private companies and public institutions this year.
According to a 2014 women's federation report, more than 70 percent of the city's children were mostly brought up by their grandparents. At the same time, nearly half of the grandparents surveyed said they had no desire to take care of their grandchildren all day but felt they had no other choice. In a recent survey conducted by SFTU and the Shanghai Academy of Social Sciences, 80 percent of respondents said they didn't want to have a second child mainly because there was nobody to take care of said child.
"Not every parent can afford the fee to hire a maid to babysit their children," Shanghai native Zhao Liting, 30, told Sixth Tone. "Also, it's hard to find a good babysitter." The mother of a 6-month-old daughter said that she leaves the office as early as possible every day to be with her child.
At the same time, there's a large gap between supply and demand of day care services in Shanghai. Official figures from 2015 show that in Shanghai, more than 20,000 children under the age of 4 are enrolled in kindergarten — a small fraction of the 420,000 total children in that age group.
SFTU also promised 800 more nursing rooms for breastfeeding mothers within the next two years, in addition to the more than 1,750 such rooms that have opened since 2013.
Zhao said she had just recovered from a cold, which she attributes to using a breast pump in an office bathroom. Even though, according to Zhao, there are at least two mothers on each floor of her company who are currently breastfeeding, there are no nursing rooms or other facilities for parents of young children.
SFTU singled out several Shanghai workplaces to be trial locations for offering improved day cares. These companies already offer such services, and the federation hopes they can serve as an inspiration for the rest of the city's businesses. According to Sixth Tone's sister publication, The Paper, one company's employee turnover rate has averaged a low 3 percent for more than seven years following the introduction of a day care.
Online education company Hujiang EdTech has offered an "emergency baby room" since 2011 to accommodate their employees' children during the summer and winter holidays. Professional caretakers are employed for the baby room, which is equipped with surveillance cameras so employees can check in on their children from their desks.
"The average age of our employees is around 28.5 years old," Li Feng'an, a public relations manager at Hujiang EdTech, told Sixth Tone. "Many of them are in the age range where they're marrying and having children. [Providing day care services] is a common demand." More than 60 percent of the company's employees are female, who are usually expected to take on more child-rearing responsibilities than their husbands.
The Shanghai headquarters of Ctrip, China's biggest travel site, began providing child care services for its more than 10,000 employees in February 2016. Gao Jie, a public relations manager at the company, told Sixth Tone that the day care opens before employees start their work day and closes half an hour after the official closing time. "We try to provide better and more comprehensive services to satisfy families' day care needs and to reduce the worries of our female employees," Gao said.
Yuan Xiaoxi, 32, has a son and a daughter. Last year, she decided to quit her well-paying job at a Fortune 500 company. "As the government is encouraging people to have second children, more mothers are having to sacrifice their careers to take care of their children," she told Sixth Tone.
Yuan said she hopes more companies will provide freelance positions to women like her. "This way, mothers won't felt disconnected from society, and they can look after their children at the same time," she said. "I wish there were more office day cares so I could work again."
Additional reporting: Fan Yiying; editor: Kevin Schoenmakers.
(Header image: A diaper-changing room at a shopping mall in Shanghai, Jan. 22, 2014. Zhang Dong for Sixth Tone)