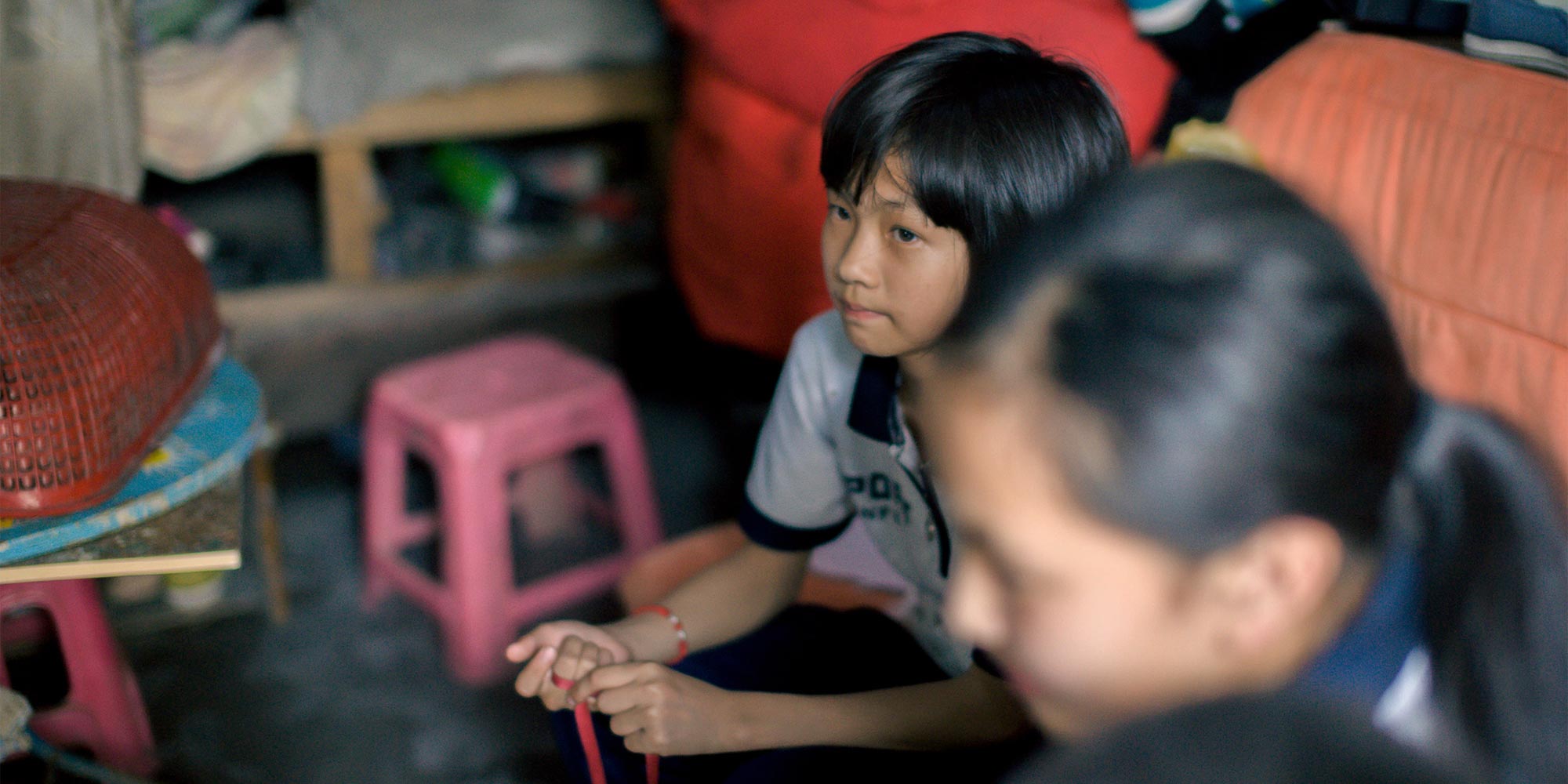 NEWS
Migrant Parents Pen Letter to Government About School Quota
Signatories say there aren't enough spots for out-of-town students in Guangzhou's public schools.
With fewer than 90 days to go until primary school registration begins, migrant workers sent a letter earlier this month to the education bureau of Guangzhou, the capital of southern China's Guangdong province, to request more places for their children in public schools.
Migrant workers do not hold permanent residency in Guangzhou and thus do not automatically qualify for free public schooling in the city. The quota for out-of-town students who can attend the city's schools has increased this year, but parents are still worried that their children will miss out.
"Many friends of mine have no choice," 26-year-old Zhang Yongqiang, one of the parents behind the letter, told Sixth Tone. "As migrant workers, they couldn't enroll their children in public schools and had to send them to private schools." Yearly tuition fees for private schools start at around 6,000 yuan ($870), a significant sum in a region where the average migrant worker earns little over 3,200 yuan per month.
If a family can't afford private school, Zhang said, the only option is to send the youngsters back to their hometown to become left-behind children. For his own son, that would mean going back to live with family in their village in southwestern China's Guizhou province.
According to a municipal government report, in 2017, no less than 50 percent of all migrant children will be given a spot in the city's public primary and middle schools and private schools that receive subsidies. An internal government document seen by Sixth Tone said that figure should increase to 60 percent in 2018 and 70 percent in 2020.
In their letter to the Guangzhou municipal government, the migrant parents asked for an increase in the quota and for the city to guarantee every migrant child a place in its schools — as they claimed is already the case in Shanghai — as soon as possible. "[Migrant workers] have made great contributions to Guangzhou's economic development, and they should receive the related public services," the parents wrote.
The writers also argued the Guangzhou government could have opened up more school spots for migrant children earlier. They said that as the number of local students has decreased in recent years, the government chose to lower the city's total enrollment quota rather than making vacant spots available to migrants.
Zhao Shuang, the civil servant at Guangzhou's city hall to whom the letter was addressed, told Sixth Tone that he had received the parents' letter on March 2. But Zhao said there was nothing he could do: "They provided complaints regarding a [government] document, which falls outside of our department's duties." Zhao only accepts mail pertaining to information transparency requests, he explained, and has told Zhang to leave a message on the municipal government's website.
According to Gao Daliu, office director of the Panyu District education bureau, the roughly 120 public and private primary schools in Panyu, where Zhang and many other migrant workers live, have largely reached the migrant student enrollment target of 50 percent in recent years. Gao told Sixth Tone that the district is establishing more kindergartens, primary schools, and middle schools so that more students — including children of migrants — can enroll. "But reaching 100 percent [enrollment for migrant children] is not realistic," he said.
Wei Jiayu, director of nongovernmental organization New Citizen Program, closely follows the education issues of migrant children. He told Sixth Tone that in Beijing and Shanghai, more than 80 percent of migrant children can enroll in public schools, but that Guangzhou, which has a significantly lower education budget, was still struggling with the target of 50 percent. Currently, about 40 percent of out-of-town children can attend the city's public schools.
According to figures released in 2014, Guangzhou's 8.37 million migrants now slightly outnumber — by 50,000 people — the city's permanent population. For comparison, in both Beijing and Shanghai, about two-fifths of the population are migrants.
Guangzhou-based NGO, Xiaojinyan, helps migrant workers enroll their children in public schools. "Some children are smart, and we can help them attend the exams held by public schools," Liu Jingjing, who works at the NGO, told Sixth Tone. However, due to enrollment quotas, it's impossible for the organization to help everyone, forcing many parents to choose between paying for expensive private schools and sending their children back home.
Though his son is only 1 year old, Zhang already worries about having to make that choice and thus decided to speak out through the letter. He has worked in Guangzhou since he graduated from middle school at the age of 14. "I suffered plenty because I don't have an advanced degree," he recalled. "I want my child to receive a good education."
Editor: Kevin Schoenmakers.
(Header image: Migrant children at home in Huizhou, Guangdong province, May 26, 2014. Zhou Nan/VCG)