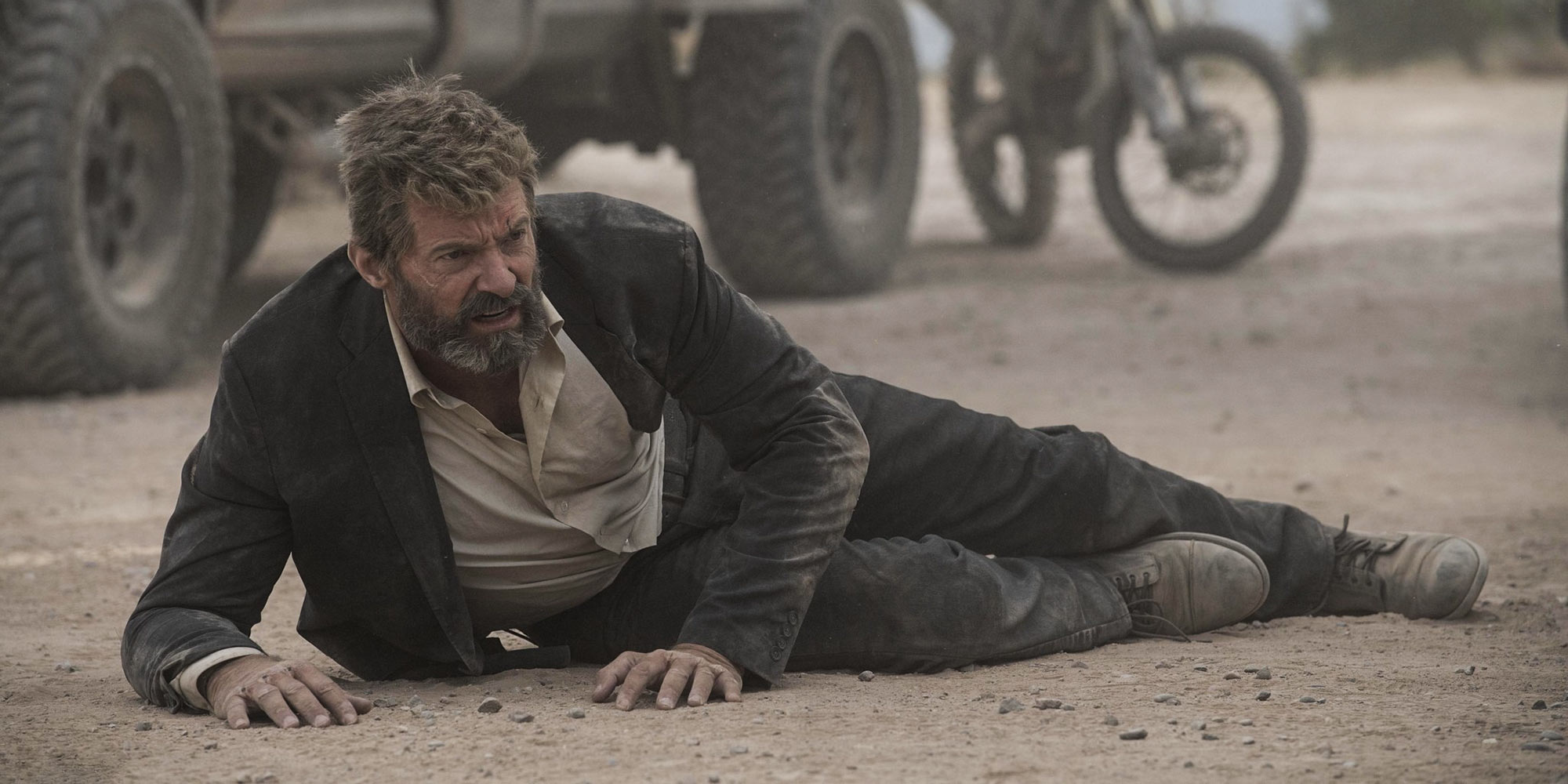 NEWS
Logan Becomes First Film in China Affected by New Law
New Wolverine movie is first to carry a warning for parents, despite extensive cuts by media regulators.
20th Century Fox's "Logan" has become the first film in China required by law to feature an age-restriction warning in its marketing material, even after the film underwent significant cuts for the world's second-largest entertainment market.
The film's producers have been instructed that all online and offline points of sale for the film should prominently include the warning "Elementary school students and preschool children must be accompanied by parents or guardians," according to local reports.
Major cinema operators have received the notification, as have popular movie ticketing apps, according to those reports.
Students at Chinese elementary schools range in age from 6 years old to around 12 years old. The film is restricted to viewers over the age of 15 in the U.K. and received an R rating in the U.S., which requires under-17s to be accompanied by an adult guardian.
The requirement comes as China's first film industry law came into practice on Wednesday. Article 20 of the law states that for films that "might attract minors or other audiences that are physically or psychologically inappropriate, a warning should be given."
The warning represents the most significant step toward what might become a more comprehensive and restrictive rating system, which parents and film industry lobby groups have been advocating for years.
"Logan" is the ninth — and likely final — time Hugh Jackman has played the role of Wolverine in the X-Men film franchise. The two previous Wolverine movies screened in China in 2009 and 2013, but unlike the darker third installment, they were rated PG-13 in the U.S.
Chinese censors cut 14 minutes from the film's 137-minute run time, citing violence and perhaps also the "brief nudity" indicated by the Motion Picture Association of America's own R rating, state media reported.
In 2016, Mel Gibson's war drama "Hacksaw Ridge" became the first film in China, imported or domestic, to assign itself a default but voluntary rating of 12 years old and up. However, only 30 seconds were cut from that film.
Based on the "Old Man Logan" comic book series, "Logan" finds Jackman as an aging Wolverine forced to look after a young girl who has a lot more in common with him than he first realizes.
Jackman actually took a pay cut in order for the film to have a budget 20th Century Fox would be comfortable with as an R-rated release, according to director James Mangold.
Speaking after an out-of-competition screening at the Berlinale film festival in Germany last month, Mangold said "Logan" was "not a movie for kids — it's that simple … We cannot explore questions of violence and children and fatherhood without making [adult-oriented] movies."
"Basically, if you're on the make for a hyper-choreographed, gravity-defying, city-block destroying CG f—kathon, this ain't your movie," reads a page from the script, which Mangold shared last year. "In this flick, people get hurt or killed when shit falls on them. They will get just as hurt or just as killed if they get hit with something big and heavy, like, say, a car. Should anyone in our story have the misfortune to fall off a roof or out a window, they won't bounce. They will die."
This is an original article by China Film Insider, and has been published with their permission. The article can be found on their website here.
(Header image: A still frame from the movie 'Logan.' IC)