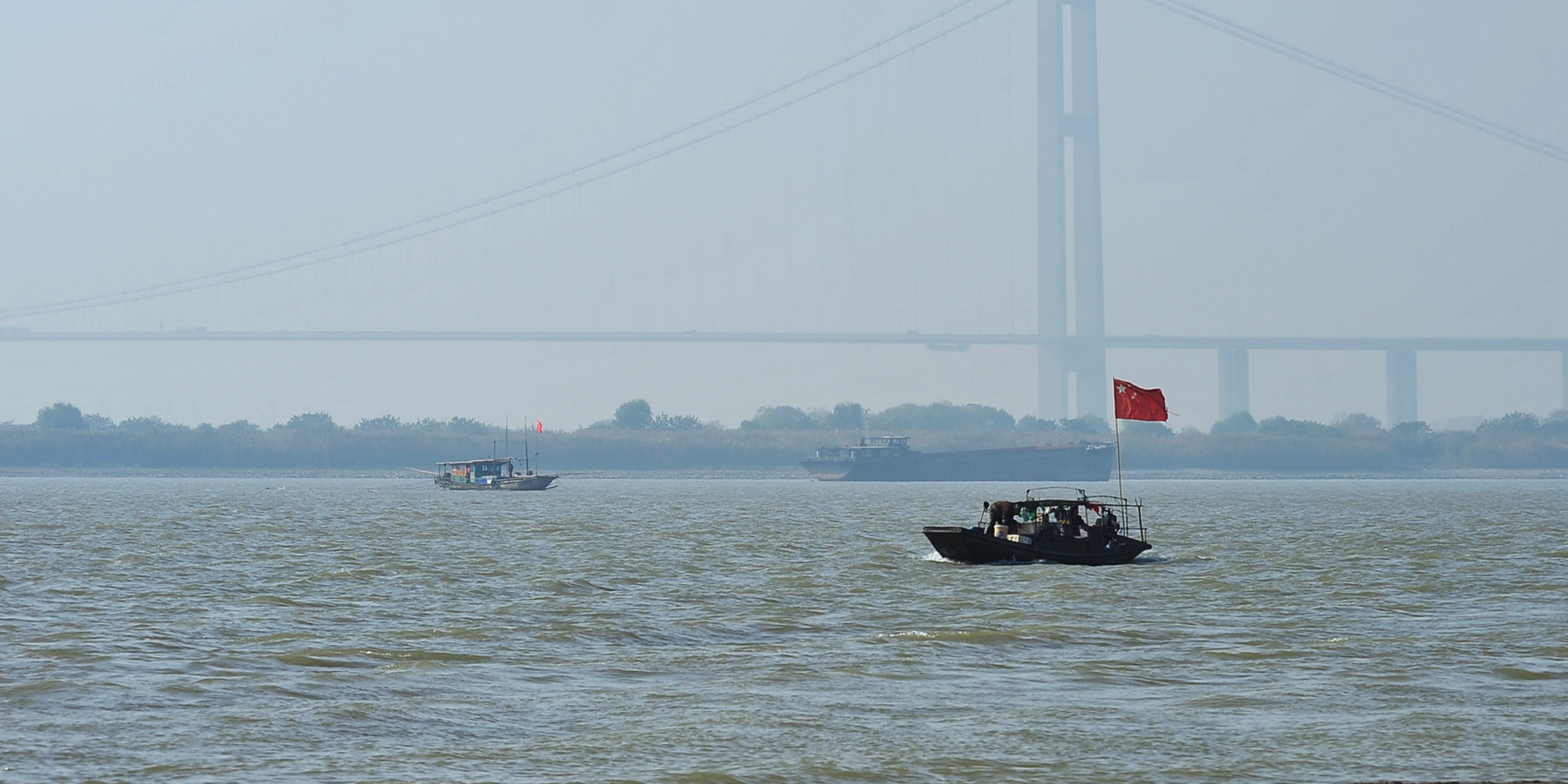 NEWS
Yancheng Taps Into North-South Diversion Canal for Clean Water
Expert calls the project a backup plan for city plagued by polluted waterways.
Even though Yancheng is known as the "town of a hundred rivers," it nevertheless has its eyes on another waterway to provide the city with cleaner, more reliable drinking water.
Since the early 2000s, many of the rivers that cross through Yancheng have been too polluted for safe use. The city had to cut the water supply to hundreds of thousands of residents in 2009, 2014, and 2015 due to pollution from chemical plants.
Yancheng, located on the coast of eastern China's Jiangsu province, announced on Tuesday that it had started construction on 83 kilometers of pipes that will run southwest toward the Yangtze, China's longest river.
The new water diversion project will connect to the Beijing-Hangzhou Grand Canal in Yangzhou, a city also in Jiangsu that lies on the banks of the Yangtze. The canal draws its water from that river, and is part of the South-to-North Water Diversion Project, a national project that relieves water shortage in northern cities. The water will be transported to Yancheng using two pipes capable of moving 1.15 million cubic meters of water each day — enough to provide water for some 5 million people, or roughly half of Yancheng's population.
Shi Peng, an environmental researcher at Nanjing University in Jiangsu's capital, told Sixth Tone that Yancheng, like many cities along China's east coast, suffers from quality-induced water shortages. "The pollution from factories is only incidental," he said. "The water shortage is seasonal because of agricultural activities, and it's also related to geographical factors."
Shi explained that much of the water near Yancheng flows from the Huai River, a major waterway whose basin covers much of central China. Pollution that flows into the river upstream affects the city's water quality, as do agricultural activities during the summer and autumn, Shi said.
Yancheng authorities have over the years taken extensive measures to secure a reliable water supply, such as closing down factories and building an artificial lake. According to Shi, the latest project is still a necessary next step. "Yancheng is a city crisscrossed by waterways, and this significantly raises the risk of large-scale water pollution, as most bodies of water are connected," he said. "That is why we need a backup plan."
Other cities along China's coast — such as Tianjin in the north, and Shanghai in the east — have carried out similar projects to secure a stable supply of safe water.
An estimated 6.2 billion yuan ($900 million) has been invested in Yancheng's water diversion project, according to a government document. About 400 families were relocated to make room for the construction.
With an 18-month construction schedule, water from the Yangtze is expected to flow from Yancheng's taps by mid-2018.
Editor: Kevin Schoenmakers.
(Header image: A view of the Yangtze River in Yangzhou, Jiangsu province, Nov. 16, 2013. Jiang Yue/VCG )