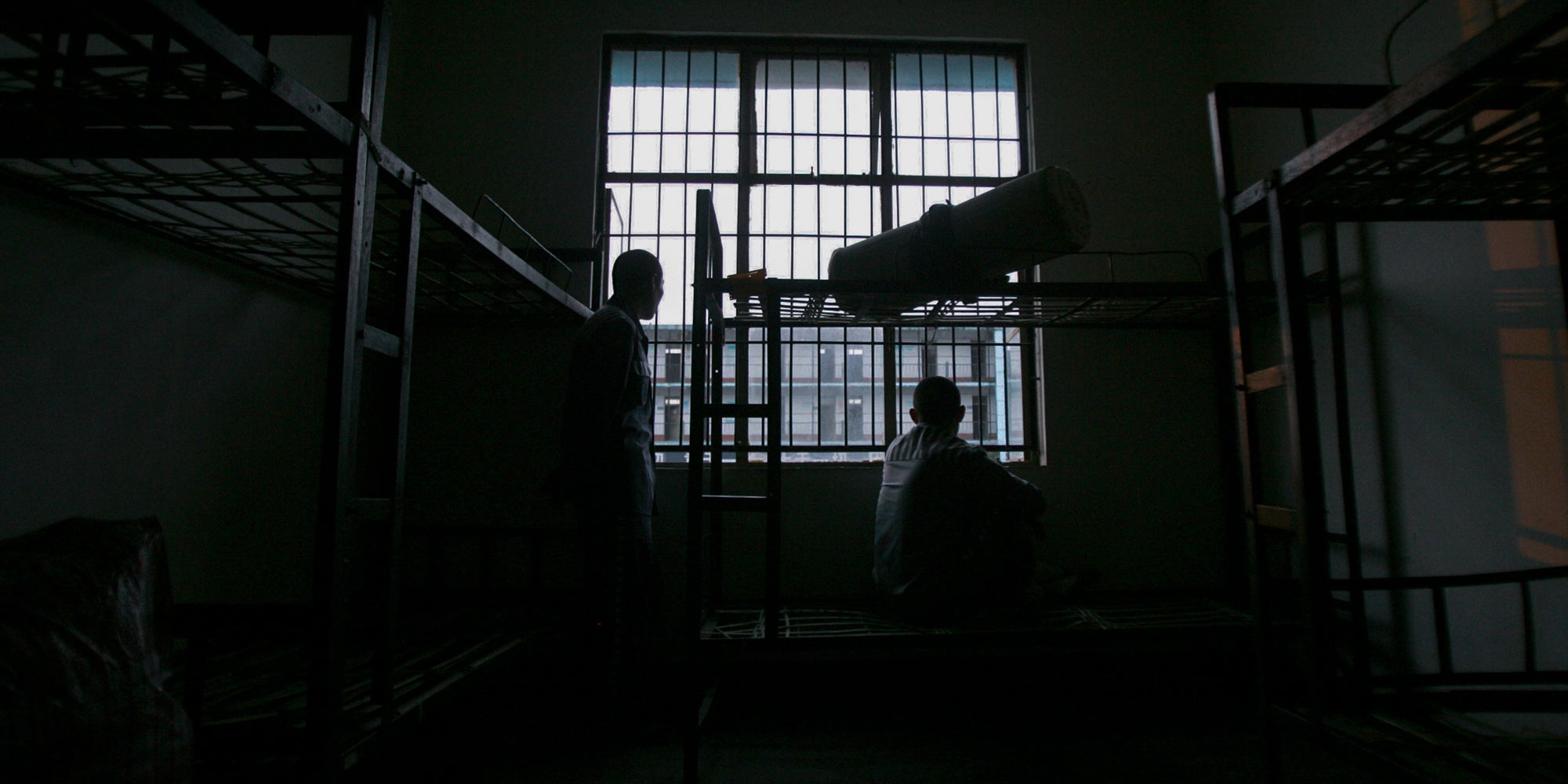 NEWS
Men Convicted of Guizhou Murder Forced to Confess, Says Lawyer
Public prosecutors advise court to reopen case, saying evidence for convinction was insufficient.
A provincial procuratorate in southwestern China has advised a court to reopen a 15-year-old murder case after suspicions arose that police used torture to extract confessions of the two men convicted of the killing.
Tang Changhua and Liu Wenhua were charged with the 2001 robbery and murder of Xiong Xiaoyang, a migrant worker in Huishui County, located in Guizhou province's Qiannan Buyei and Miao Autonomous Prefecture. Tang and Liu were sentenced in December 2003 to a suspended death sentence and life imprisonment, respectively. The High People's Court of Guizhou Province upheld the conviction in a March 2004 appeal. Tang's sentence was later commuted to life imprisonment.
On Feb. 17, however, the provincial procuratorate issued a notice ordering officials to look into the case once more, claiming that the court had lacked a clear factual basis for the original sentences and that there was insufficient evidence for prosecution.
Key to the review is the fact that Zhou Lixin, the lawyer who took over the two convicted men's case in 2015, has alleged that Tang and Liu may have given their original oral confessions under torture. In an interview with The Paper, Sixth Tone's sister publication, Zhou claimed to have received information from one of the two men's former cellmates indicating that, while neither man had any injuries when they were detained by police soon after the killing in 2001, by the time they arrived at the detention facility, Tang's arms, thighs, and knee bore large purple bruises.
In addition, according to a report by the Beijing Times, current evidence raises doubts about whether the crimes could have been committed by Tang and Liu. First, it is unclear whether the two men were in Huishui's county seat at the time of the murder. Prosecutors argued that they had arrived in the town on Aug. 11, 2001, and that they stayed at Xiong's residence while they purchased ducklings in the area. Two days later, Xiong was found dead. Evidence that Tang and Liu were present at the murder scene, however, remains inconclusive.
Second, the coroner's report stated that Xiong was asphyxiated to death with a length of adhesive tape emblazoned with the name of a local company: Guizhou Dongwei Industry Co. Ltd. According to Tang and Liu's original testimonies, they purchased the tape from a roadside general store near Huishui city's western gate.
However, dossiers compiled by the men's lawyers reported that the owner of the shop in question, Zhang Anshou, denied having ever sold that brand of tape. The proprietor of another general store in the area, Yang Dianlin, also denied having sold the product, going on to say that such branded tape would have been manufactured by the company itself and restricted to internal use — a statement later confirmed by Guizhou Dongwei.
Zhou told Sixth Tone Tuesday that neither the evidence nor Tang and Liu's motive is convincing, adding that he was still awaiting a response from the court. "It might be a long process," Zhou said, as Chinese law does not limit the amount of time courts can wait before responding to legal inquiries. 
According to the procuratorate's case review notice, Tang and Liu have appealed twice more since their sentences took effect. Both appeals were rejected by the High People's Court of Guizhou.
In recent years, Chinese courts have seen a rise in the number of cases reopened following claims that prisoners were victims of miscarriages of justice. Data released by the national Supreme People's Court shows that more than 3,700 wrongly convicted defendants had their sentences overturned in the last three years.
In February 2016, a man named Chen Man was released from prison after spending nearly 23 years incarcerated for a crime he did not commit, following allegations that his confession had been extracted under duress. Then, in December, Nie Shubin from northern China's Hebei province was finally acquitted of the 1991 rape and murder of a woman — 21 years after he was executed.
Despite the prospect of overturning the convictions, Zhou still thinks the road ahead is uncertain. "Normally, the court takes the procuratorate's advice," he said. "But we don't know how long it will take and can only hope for the best."
Editor: Kevin Schoenmakers.
(Header image: Two prisoners look out the window at a prison in Leshan, Sichuan province, Sept. 26, 2012. VCG)