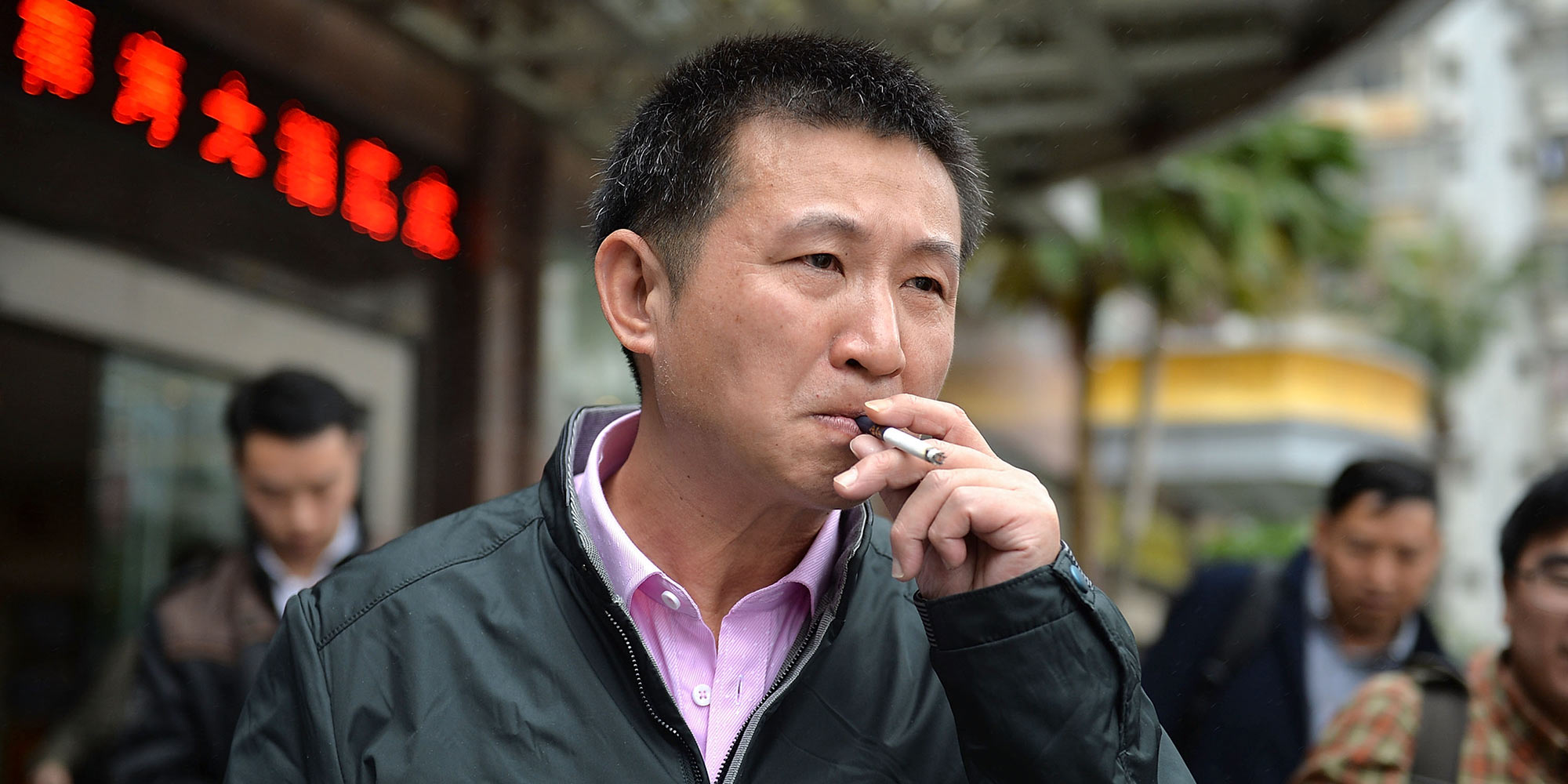 NEWS
Wrongfully Jailed Murder Suspect Falls for Investment Scam
Chen Man's family angry at documentary filmmaker who knew for months that cryptocurrency OneCoin was likely a Ponzi scheme.
Chen Man, the wrongfully convicted murder suspect who was released last year after nearly 23 years behind bars, recently invested part of his compensation money into what has turned out to be a scam.
On Friday, Wang Wanqiong, one of Chen's lawyers, posted on social media that his former client may have fallen victim to fraud. "[Chen] said he has invested more than a million yuan [over $145,000] in a company with an overseas background, and that he will receive 9 million yuan in return," Wang wrote, according to online news outlet Cover. "I suspect that he has been involved in a pyramid scheme, and I talked to him for a long time. I'm not sure how much he took in."
"For [this money], he traded in his freedom and his life," Wang told Cover.
In May 2016, Chen was awarded 2.75 million yuan in compensation for his wrongful imprisonment. He was convicted in 1994 for killing his landlord and sentenced to a suspended death sentence, which was later commuted to life imprisonment. Chen would later say he had been tortured into making a confession, but the original verdict was upheld on appeal until China's highest judicial authority, the Supreme People's Court, eventually ordered a retrial in 2015. Last year, on Feb. 1, Chen was released from prison after spending 8,437 days behind bars.
Through a company called Sichuan Kaijian Internet Technology Co. Ltd., Chen put part of his new fortune into OneCoin, which claims to be a cryptocurrency similar to Bitcoin. But as early as 2015, news reports had begun calling OneCoin a Ponzi scheme.
Chen nevertheless seemed confident in his investment and turned a deaf ear to his family's objections, until he realized that his digital money could not be withdrawn on Saturday. A local news outlet reported Sunday that the company, Kaijian, appears to have closed down.
Chen Man has been followed by documentary director Zhou Qiang for almost a year. Footage filmed by Zhou that circulated online on Sunday shows a saleswoman promoting the OneCoin product on Dec. 8, 2016. In the video, Chen says that he decided to invest after the woman had spoken to him for an hour.
When evidence surfaced suggesting that Zhou and others knew that Chen had likely been cheated, Chen's family and lawyers accused Zhou of not informing them despite knowing about the deception for three months. In an interview with The Beijing News on Monday, Zhou explained that he had warned Chen about OneCoin's reputation when he accompanied Chen on a visit to the company in November, and that he had been planning to hand the footage over to the police as evidence.
Chen himself told Cover that he thought OneCoin presented an opportunity to catch up to the modern world after his 23 years in prison. "Most people are not familiar with this area, so, in this new field, I could perhaps stand on the same starting line as everyone else," he said. "I've been disconnected from society for too long."
With contributions from Kevin Schoenmakers.
(Header image: Chen Man smokes a cigarette shortly after his release from prison in Haikou, Hainan province, Feb. 1, 2016. Wang Qin/VCG)