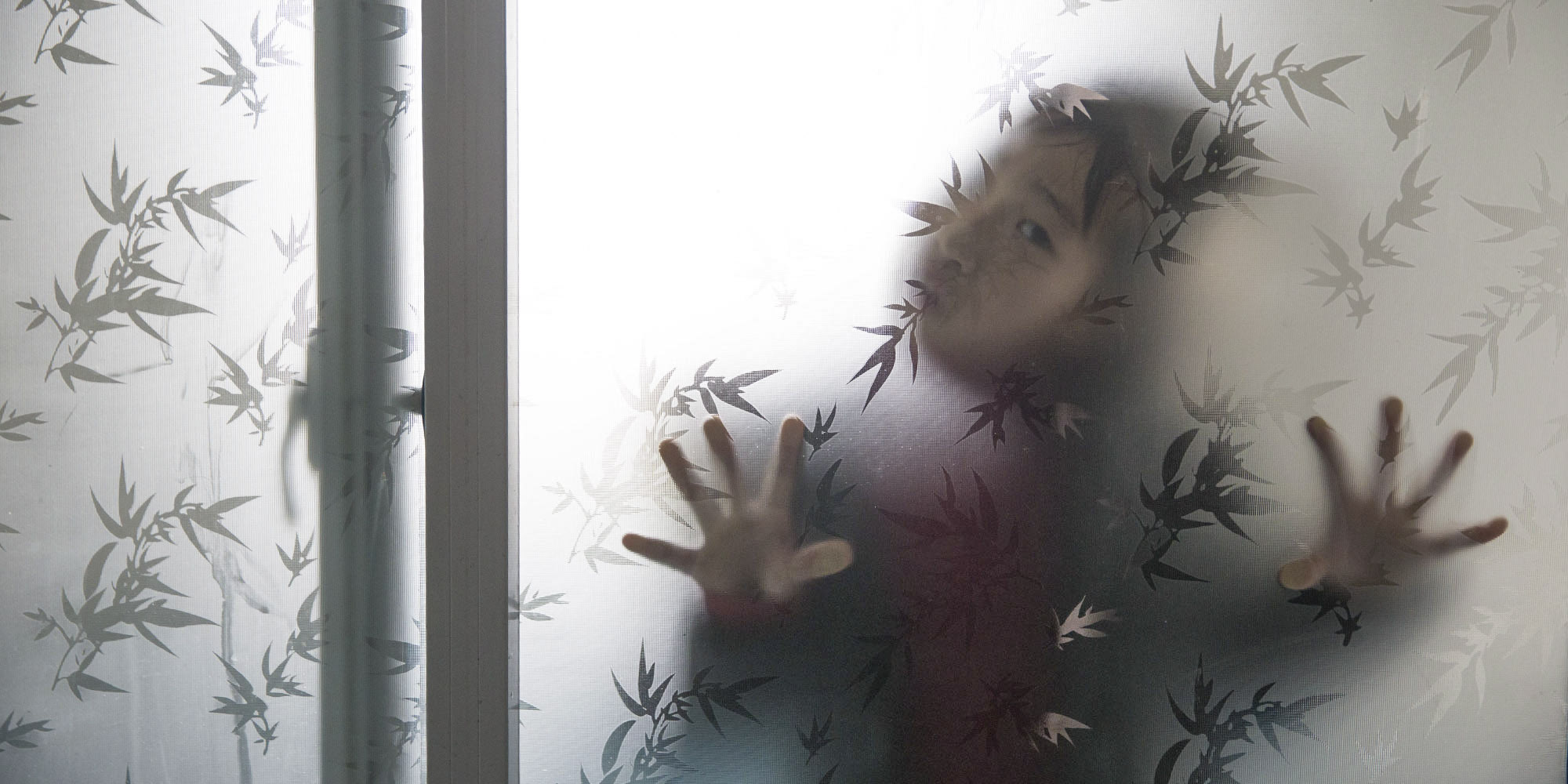 NEWS
The Routine Farewells of Left-Behind Children
With their parents heading back to work in cities after Spring Festival, children in rural towns brace for another year of challenges.
On the night of the Lantern Festival, traditional dragon dance troupes from five nearby villages pranced through the streets to celebrate the last day of the lunar new year. As the splendid sparks of fireworks faded from the night sky, 9-year-old Lü Siqi bid a tearful farewell to her mother, who would return to her job in the city after the winter vacation.
"When I talk to them, sometimes they ignore me," said Siqi, whose parents work outside the family's rural hometown of Xiangshuitan, in eastern China's Jiangxi province. "So I get angry with them and enjoy quarrelling with them," she said.
Siqi is one of many left-behind children in Xiangshuitan. According to Lü Xueqian, the dean of studies at the Xiangshuitan Central Primary School, more than 300 of the school's 500-plus students live with their grandparents because their parents have left to seek employment elsewhere. "They lose confidence and find it hard to focus in class," Lü said. "It takes a long time for them to recover from the sorrow of their parents' departure."
Siqi lived with her parents in Quanzhou, in neighboring Fujian province, until she turned 6; she was then brought back to her hometown to attend primary school. The day before her parents left her there in the care of her grandparents, they bought Siqi all of her favorite snacks. On the morning of their departure, Siqi was still half asleep as her parents promised — with guilty consciences — that they would return before she knew it. "We lied to her then, told her we had something to take care of and would be back soon," Siqi's father said. "She didn't realize that we were leaving to go to work and wouldn't be back for a year."
Siqi's mother now has a job at a clothing factory in Hangzhou, the capital of eastern China's Zhejiang province, while her father works as a painter. During the Spring Festival holiday back in their hometown, Siqi's mother lost sleep over her concerns about Siqi's growth and future. "I hope that my daughter can be thoughtful and obedient, but she is quite naughty and always works against us," the anxious mother said.
A 2016 report covered by state news agency Xinhua found that the less left-behind children get to see their parents, the greater the negative impact on their self-esteem and development. Siqi's parents only visit during the lunar new year and on her birthday, putting her among the quarter of left-behind children who saw their parents once or twice in 2016, down from 29.4 percent in 2015. Meanwhile, 7.7 percent didn't see their parents at all last year.
Siqi has started to take after her parents and imitate adult behavior, such as putting on her mother's lipstick or sitting with her legs crossed like her father does. "Mom told me that I should be independent because I am almost 10 years old now," said Siqi. "I never dare ask them to stay with me and work in our hometown, because I would be heartbroken if they refused."
Before her mother's departure following this year's Spring Festival, Siqi was sure that she would not cry this time. But when the car started and she had to release her mother's hand, the 9-year-old couldn't stop the tears from falling.
"I want to become a teacher because teachers take care of us and look after us like my mother. Actually, I really miss my mother," Siqi said. "But I don't think it'll happen because I won't be able to test into a university. I don't have enough self-confidence, and I don't study very well." Standing by her side, Siqi's father comforted her and promised that if the family's financial condition improves, her mother can be there to support her when she starts middle school. "You will gain confidence when your mother comes back," he said.
Compared with other left-behind children in the area, 8-year-old Lü Tong is lucky, as her parents decided to return to Xiangshuitan after working outside the town for around five years. "Tongtong's grandparents just spoil her," said the girl's father, using an affectionate nickname for his daughter. He hopes that Tong will learn good habits and become a lawyer or doctor in the future. "[Staying here] is full of difficulties, but being there for my family is more important to me," he said. In the short term, Tong's father hopes to take his daughter to see more of the world outside their hometown — especially the Shanghai Disney Resort.
However, seeing their parents regularly is still a pipe dream to some children in Xiangshuitan, including 13-year-old Lü Guofeng, who hasn't seen his mom and dad in three years. Guofeng lives with his grandparents, both of whom are in poor health. "My grades are so-so," he said. "I do want to study better, but when I think about our family's issues, it's hard for me to stay focused." Guofeng spends much of his time on the internet; it is not easy for teenage boys to resist the temptation of the online world without parental guidance. At the start of the new semester, Guofeng wrote down the goals he wants to accomplish: get good grades on the primary school final exams, and go to Suzhou to see his parents during summer vacation.
A Chinese version of this article first appeared in Sixth Tone's sister publication, The Paper.
(Header image: Lü Siqi stands behind a glass door at her home in Xiangshuitan Township, Jiangxi province, Feb. 8, 2017. Chen Ronghui/Sixth Tone)