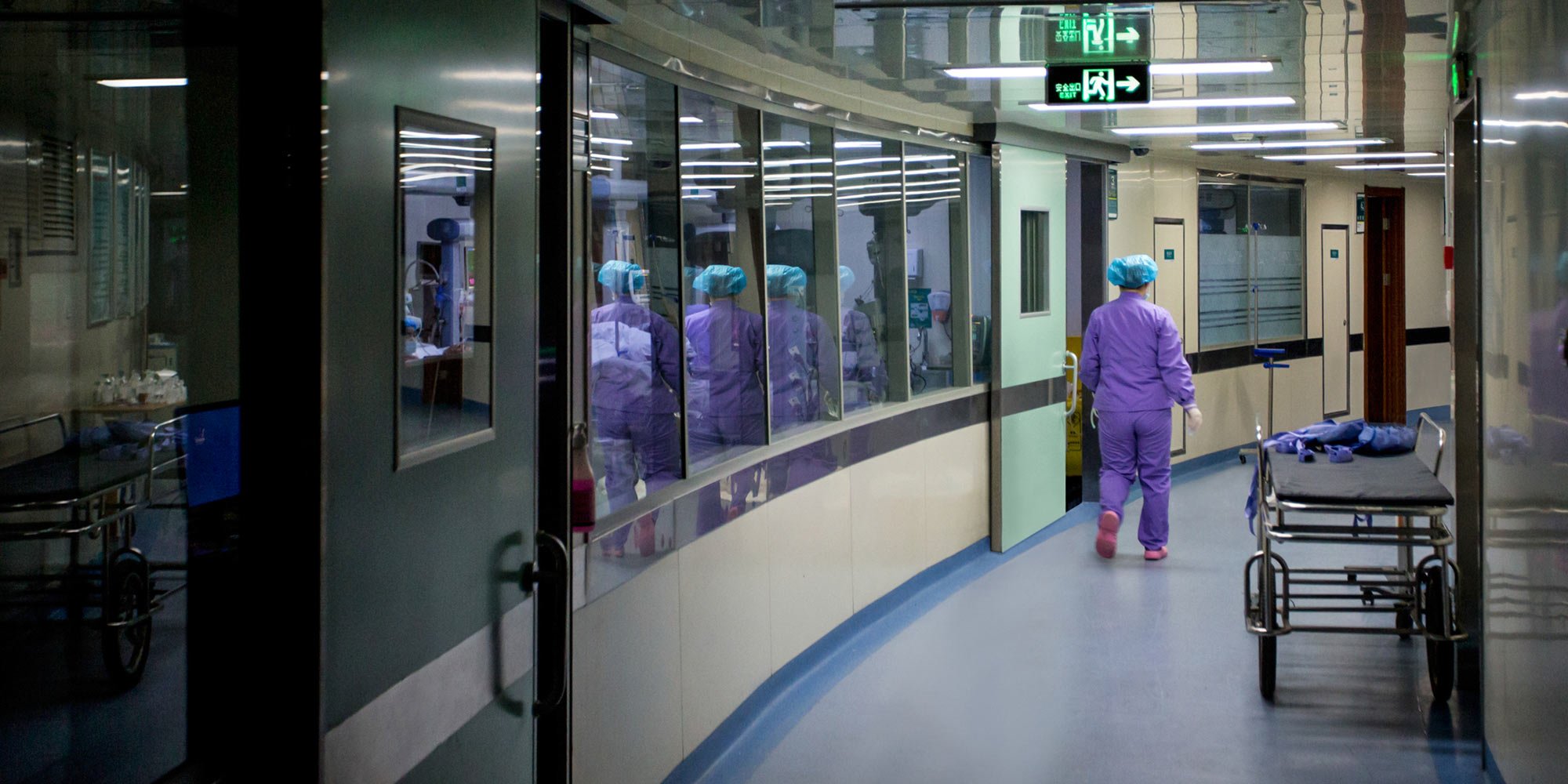 NEWS
Hospital Charges New Employees Fee to Show Sincerity
Former staff say hospital in central China is also withholding professional certificates from employees wishing to leave unless they pay $1,450.
Former doctors and nurses at a hospital in central China have accused their previous employer of charging them 5,000 yuan (around $720) at the beginning of their contracts as a mark of their sincerity, according to a Wednesday report by a provincial newspaper in Henan province.
The No. 7 People's Hospital in the city of Luoyang also withheld the professional certificates of staff wishing to leave their jobs unless they paid a fee of 10,000 yuan as compensation for the work experience that the hospital had provided them, according to former staff quoted in the report by Dahe Daily.
Hospital director Liu Erqi told the newspaper that upon joining the hospital, "each person donates 5,000 yuan to show that they are genuine."
But according to the experience of one former nurse surnamed Li, the payment was obligatory. Li, who declined to give her full name so as not to damage her future prospects within the medical profession, said she was told to pay a cryptic "hospital building fee" upon joining the hospital in 2013. Fresh out of college, she said she had little understanding of the world of work and so decided such a practice must have been commonplace.
Li left the hospital in 2015 after growing dissatisfied with her salary of 800 yuan per month, half the minimum wage in Luoyang, but the hospital refused to issue her a professional certificate — a document that medical workers can obtain after a certain period of work experience — unless she paid a "cultivation fee" of 10,000 yuan. "I only had an 800-yuan salary," she told Sixth Tone. "How could I pay them 10,000 yuan?"
The 27-year-old decided to take her case to the local government and was passed between the Labor Bureau and Health and Family Planning Commission, both of which said her case was beyond their remit. Faced with no other recourse, she turned to local media in January, and news reports led to an agreement of sorts with the hospital's management: They waived the fee and released her professional certificate, but refused to sign her release forms, meaning she was unable to sign another contract with a new employer.
On Friday, however, she was told that the forms would be signed, but that reimbursement of the 5,000-yuan "hospital building fee" was yet to be agreed upon.
Coverage of Li's case led to more than 20 other former employees of the hospital reaching out to Li to share similar experiences. Among them was Zhang Menglei, a former assistant doctor at the No. 7 People's Hospital, who told Sixth Tone her clinical assistant doctor professional certificate — which she had in her possession before joining the hospital — was seized by the hospital and withheld when she tried to resign in January 2016. Attempts to reclaim her certificate have been unsuccessful, and the 28-year-old is currently unemployed.
When contacted by Sixth Tone on Thursday, Liu, the hospital director, declined to answer Sixth Tone's questions regarding details of the case, stating only that "an investigation has been launched, and legal proceedings are underway."
According to its website, the Luoyang No. 7 People's Hospital is a nonprofit public hospital with around 300 staff and 307 inpatient beds. It is a secondary-level hospital according to the country's grading system, and it specializes in cardiovascular and cerebrovascular diseases, intervertebral disk illnesses, and pediatrics.
The past two years have seen similar cases of hospitals charging new employees. In 2015, new doctors and nurses were required to pay a 20,000-yuan "deposit" before signing contracts with a hospital in eastern China's Jiangxi province, a fee that was designed to reverse the hospital's dire turnover rate. In 2016, a hospital in northern China's Hebei province charged new staff 3,000 to 5,000 yuan in the form of a "risk fund" to cover potential medical accidents.
Lawyer Han Xiao told Sixth Tone that Luoyang No. 7 People's Hospital is not legally entitled to collect any money from incoming employees, nor can they withhold staff's professional certifications. "Staff who want to resign before the contract ends can give the hospital 30 days' notice and pay back any training fees," said Han, a lawyer at Beijing's Kangda Law Firm. "But in this case, the hospital didn't train the staff, and thus the charging of any liquidation damages is unlawful."
(Header image: A medical worker walks down the hallway of a hospital in Zhengzhou, Henan province, Feb. 7, 2015. VCG)