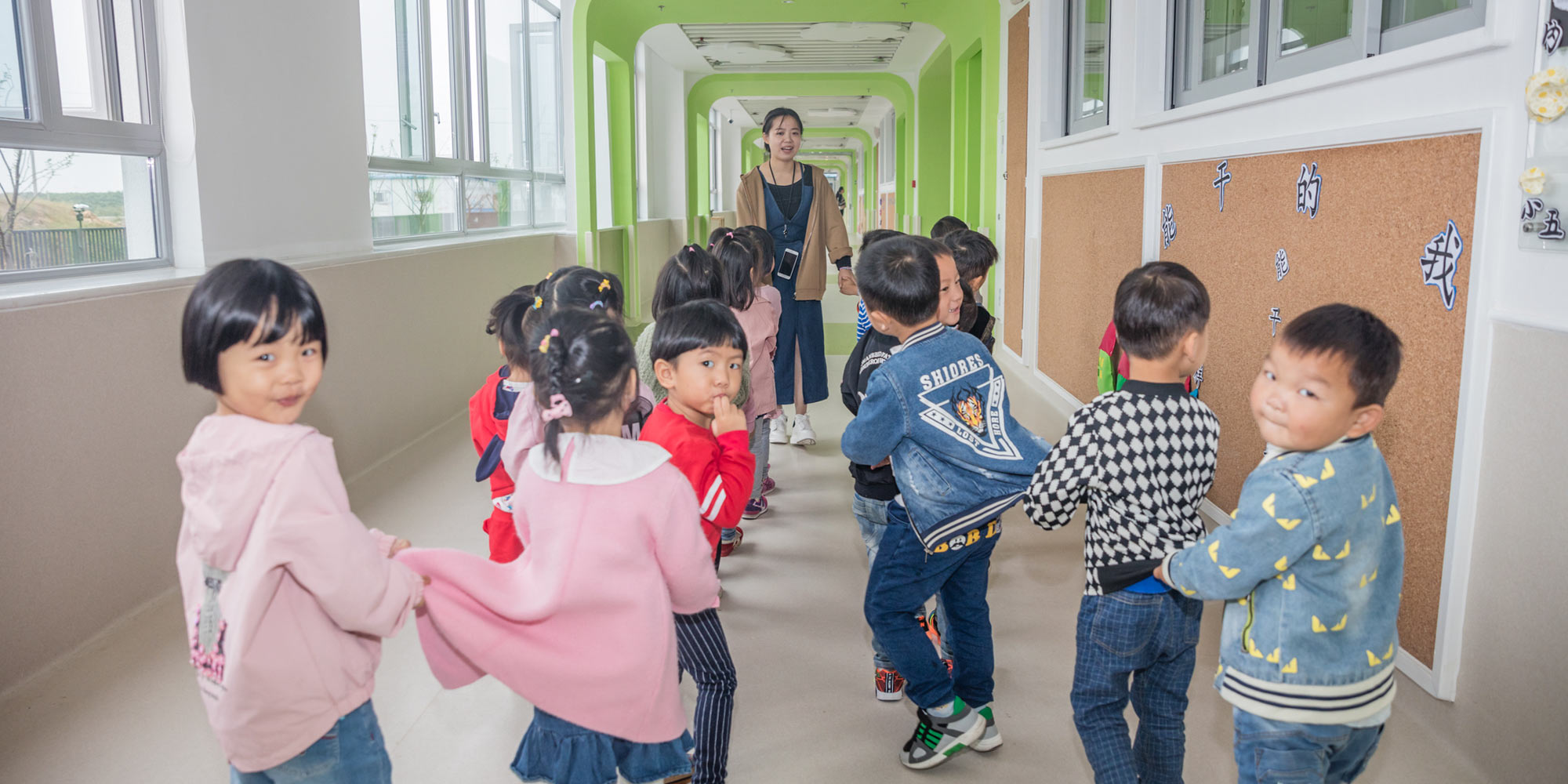 NEWS
Zhejiang Anticipates Two-Child Policy Spike in Preschoolers
Province plans to buy spots at private institutions to accomodate expected rise in preschool enrollment.
A provincial government in eastern China has released plans to buy up places at private preschools in order to relieve longstanding pressure on public institutions that will only increase due to the two-child policy.
The education and finance departments of Zhejiang province announced on Feb. 9 their intent to "purchase preschool education services." Provincial official Zhang Yingmin told Party-affiliated newspaper China Youth Daily that last year's relaxation of family planning policies will increase the shortage of places at public preschools.
Last month, the government announced that national birth rates had increased by 7.6 percent in 2016, which in turn has already raised demand for maternity and postnatal care, particularly among middle-class urban parents.
Chinese children start preschool beginning at age 3, and Zhejiang's plans pre-empt an expected spike in applications to state-run schools. Though schooling at this age is not compulsory, places at top preschools are highly sought after in China, where parents endeavor to give their children every possible opportunity to get ahead of their peers.
The efforts of anxious parents have led to intense competition for spots in kindergartens, preschools, extracurricular classes, and academic competitions — despite so-called happy education policies designed to ease the workloads of the country's youngest students. Some parents even stand in line overnight to nab a place in classes run by top private education companies.
This demand for early education has given rise to a growing crop of private institutions. Wu Hua, director of the Center for Private Education at Zhejiang University, told Sixth Tone that the number of children attending preschool has doubled since 2004 to 42.6 million, but that government investment has focused on the compulsory education period from first grade to ninth grade.
By 2015, more than 23 million of China's preschoolers, or about 54 percent, were attending private institutions, a rate much higher than that of later education stages. In Zhejiang, more than 80 percent of preschools are privately owned, a reflection of the province's embrace of the market economy, Wu said. Whereas public preschools are generally affordable and decent, private institutions vary from cheap to luxury.
Last November, China Youth Daily reported on a demographic study that said 2021 would see a peak in children reaching preschool age, with an estimated 15 million new toddlers seeking enrollment in preschools. The report predicted a nationwide shortfall of 110,000 preschools and 3 million teachers and child care workers by 2021. After 2021, however, the expected number of 3-year-olds trends downward, falling to 7 million in 2024.
Wu said he believes that the number of additional preschool pupils that the two-child policy will bring is still unknown, and that he is not worried about a potential shortage of preschools. "Building new preschools is much easier and faster than building other schools," Wu said.
(Header image: Children line up behind their teacher at a kindergarten in Huzhou, Zhejiang province, Oct. 17, 2016. VCG)