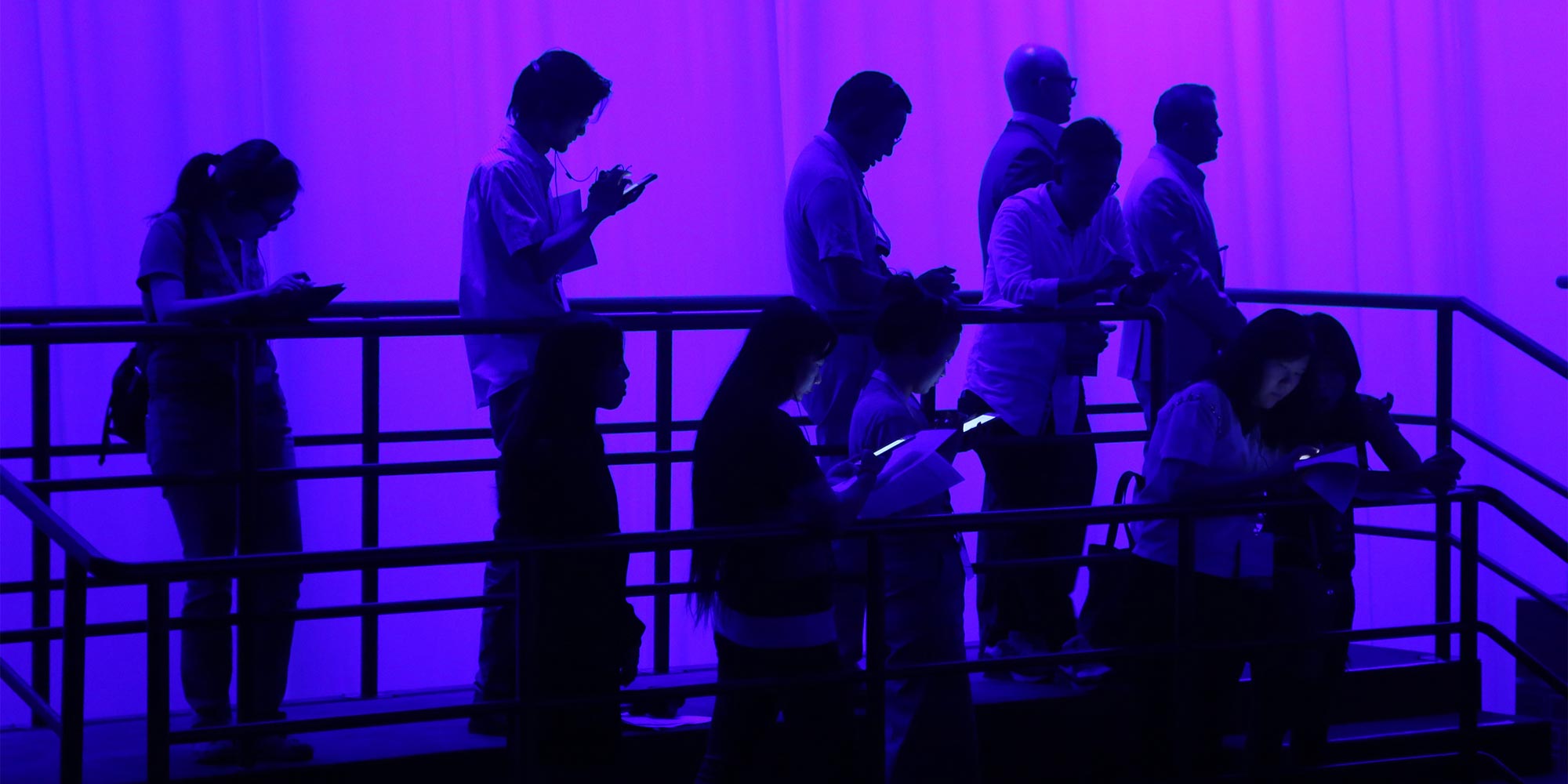 NEWS
5-Year-Old Suicide Note Garners 600,000 Comments
Student's final microblog post has become a haven for those living with depression to share grief, experiences, and support.
On March 18, 2012, microblog Weibo user Zoufan published her last post, a two-sentence suicide note she scheduled to publish the day after her death, asking others not to worry about her departure. Police later confirmed that the post's author was Ma Jie, a university student in Nanjing, in eastern China's Jiangsu province. She had suffered from depression.
Almost five years after Ma's death, her post continues to be flooded with other Weibo users' comments, which now number well over 600,000. With many of them citing an absence of adequate mental health care offline, Ma's farewell has become a safe space for those living with depression to share stories of despair and grief, and to seek the support of others.
"I feel like my life is a meaningless cycle," wrote one person. "I feel like there's no hope left for me." Another shared a screenshot of a medical report confirming her depression and asked others what she should do: "When the doctor asked me if I wanted to go for medical treatment or psychotherapy, I told him I needed to talk to my family. But I have no idea how to tell them."
Recent figures from the mental health center at the Chinese Center for Disease Control estimated the proportion of Chinese people living with depression in 2015 to be at 5 to 6 percent, while 2016 data from the World Health Organization puts the global rate to be around 4.7 percent. But stigma and a lack of awareness surrounding depression mean that many in China are unaware they are suffering from depression, or are reluctant to seek help. The situation is particularly bleak for young people like Ma, as data from 2016 show that depression among people between the ages of 15 and 24 is on the rise.
One of the largest contributing factors is the lack of proper resources. According to 2016 research published in British medical journal The Lancet, less than 1 percent of China's national health budget is spent on mental health care. Another study also published in The Lancet found that as of 2013, there were approximately 20,000 psychiatrists in China, of which only 4,000 were fully qualified. In the U.S., a country with a population around one-quarter the size of China's, the number of registered psychiatrists is around 49,000.
A lack of understanding surrounding the nature of depression has only compounded the issue. The condition's vast diversity of symptoms can make it difficult for people to realize that they are living with depression, believes Zhao Xudong, a professor of medicine at Tongji University in Shanghai. "Of the number of depressed people who visit a hospital, only around a third of them go directly to the psychiatry department for help," he told Sixth Tone. "The other two-thirds will visit other departments unrelated to the disorder to treat their various other symptoms."
Inadequate awareness about the nature of depression has fueled stigma surrounding the condition in China, where, as in many countries, intolerance prevails — particularly among older generations.
This was reflected in the recent high-profile case of popular Shanghainese actor Qiao Renliang, who was found dead at the age of 28 in his apartment last September. Media reports at the time stated that Qiao's suicide was triggered when a director told him that he should leave the entertainment industry because of his depression.
Many of the messages that continue to populate Ma's Weibo page speak to this intolerance. "My mother saw the cuts on my wrist and scolded me," wrote one commenter. "She doesn't realize the child that looks so happy in front of her is having a really hard time."
Reflecting the reality that many view depression not as a clinical condition but as a sign of weakness, another user wrote: "Sometimes when I feel like I can't bear it any longer, I'll try talking to my mother. But she only blames me and calls me weak and unreasonable."
Despite the stigma surrounding depression and the woeful inadequacies in mental health care, there are signs of gradual improvement beyond the frankness with which young people are tackling the condition.
In 2005, efforts were taken by the government to ensure that the majority of new psychiatric medication was covered by basic health insurance. Five years later, health care authorities announced an initiative to build 550 psychiatric hospitals and psychological units in general hospitals by 2012. On Oct. 26, 2012, the country introduced its first mental health law, which officially went into effect on May 1, 2013, and protects the rights of those within China's mental health care system.
(Header image: VCG)