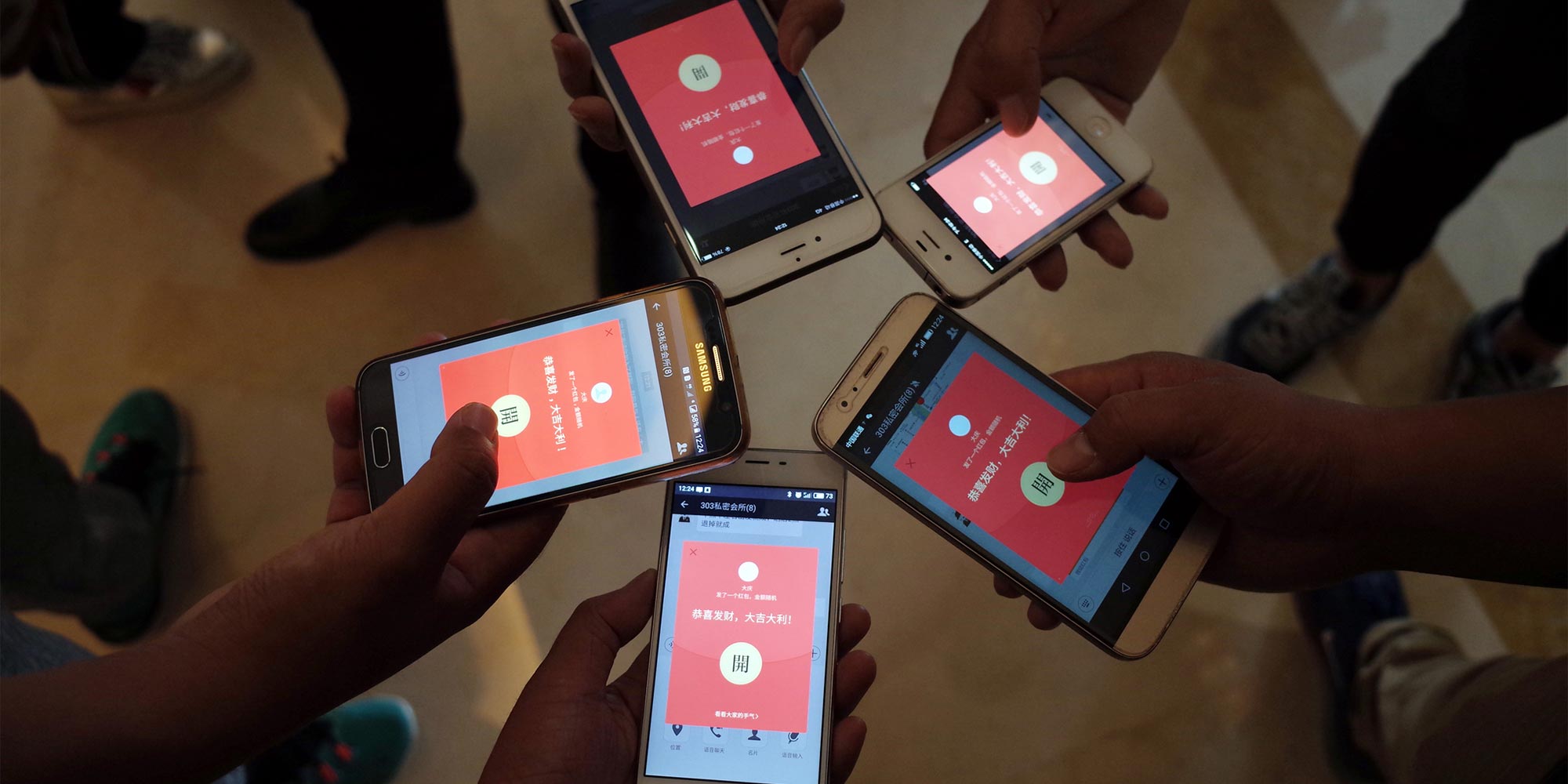 NEWS
Aspiring Village Chief Nabbed for Virtual Vote Buying
Man detained and fined for violating election rules with electronic red envelopes.
In a new twist on China's craze for electronic red envelopes, or hongbao, an aspiring local village chief found his fortunes had run out when discipline officials detained him for vote-buying.
According to a newspaper report from Taizhou Daily, the would-be leader was detained by police for seven days and fined 500 yuan ($73) after it was discovered that he had sent a 100-yuan electronic red envelope to a group on messaging app WeChat during the recently concluded Chinese New Year holiday.
The man, whom the report identified only by his surname, Dai, was a self-nominated candidate for an upcoming election in a village outside Taizhou City, in eastern China's Zhejiang province. The report did not say whether Dai was a Party member.
In China, it's common practice to give red envelopes containing modest sums of cash to friends, family members, and colleagues during festive periods such as Spring Festival, China's weeklong lunar new year holiday. The monetary gifts are offered as a sign of gratitude, and are more often given by older people to younger ones, or by bosses to employees.
With the rise of smartphones, the practice of envelope-gifting has moved to the world of apps. During the recent Spring Festival, 46 billion electronic red packets were sent via WeChat alone. On the app, the money in a virtual red envelope is distributed at random on a first come, first served basis to those who tap the red packet in the group chat. Those who join the "game" late, after all the money has been claimed, are left empty-handed.
On Feb. 6, Dai sent an electronic envelope containing 100 yuan to a WeChat group of more than 120 people, setting the limit for the number of people who could receive a portion of the total to 60.
But Dai's generosity was flagged by an unidentified "online opinion inspector," who promptly reported the act to the local Party discipline committee, which is charged with stamping out inappropriate or corrupt behavior by officials.
The committee determined that Dai's actions constituted vote-buying, and thus violated election rules and served as a "negative influence" on society. He was detained the same evening, the report said, and disqualified as a candidate for office.
With contributions from Dong Heng.
(Header image: A photo illustration of people showing WeChat's electronic red packet function on their cell phones, Oct. 8, 2016. VCG)