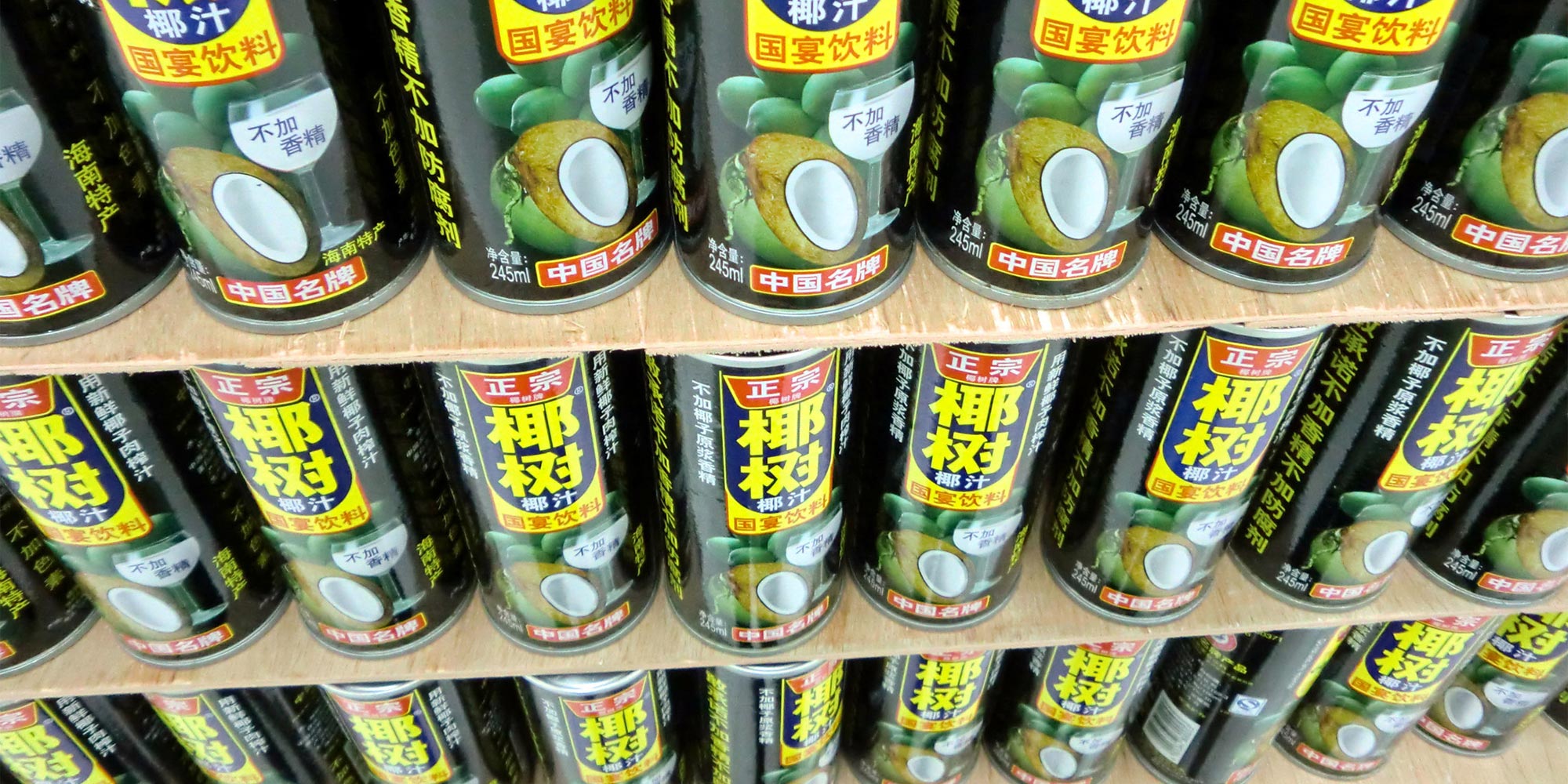 NEWS
Netizens Face-Palm Over Coconut Juice Ads
Traditional Chinese drink claims it can enhance a woman's cleavage and whiten her skin.
An intrinsically Chinese brand of coconut juice produced in the tropical climate of southern China's Hainan province has come under attack on social media for making dubious claims about its product.
The latest advertisements for Coconut Palm, which has been served at Chinese state banquets since 1991, claim that the drink can enhance a woman's cleavage and lighten her skin.
Internet users have scorned the claims — which have no scientific basis — and criticized a beloved traditional brand for the vulgar tone of its new advertising campaign.
On microblogging site Weibo, users complained that the ads were in poor taste. One netizen who claims to have dozens of family members working at the company wrote on knowledge-sharing platform Zhihu: "A lot of people on the internet criticize Coconut Palm's ads, [and] actually the employees are fed up, too."
The ads feature a young woman wearing a low-cut top, who says that drinking a glass of the beverage each day will help female consumers become pale, soft-skinned, and voluptuous.
A Coconut Palm employee surnamed Lin told The Beijing News that the company believed coconut milk could help women grow larger breasts. "It's what we read in a Hong Kong newspaper from 1997," he told the reporter.
Earlier this year, the CEO of Coconut Palm, Zhao Bo, said that the juice industry is in decline, and the company's sales were down in 2016.
According to Ding Jinkun, a lawyer at Shanghai DeBund Law Offices, while the content of these advertisements borders on poor taste, it is not so egregiously vulgar as to break China's advertising laws. However, he added that the veracity of the company's claims could be tested by consumers.
"The company should voluntarily provide evidence to prove the product can genuinely change a women's body shape," Ding said. "It would be good if customers forced the issue by suing the company for false advertising."
Ann Bierbower, a senior manager at marketing research agency China Skinny in Shanghai, told Sixth Tone that Coconut Palm had underestimated its audience.
"There are many traditional brands that do well with young, modern consumers, such as a spicy snack food called la tiao, which trades on its authenticity," Bierbower said. "Chinese consumers are smart. They know that the coconut drink is the same as before, just with a picture of a good-looking young woman on it."
Additional reporting by Lin Qiqing.
(Header image: Cans of Coconut Palm's coconut juice sit on shelves at a supermarket in Suzhou, Jiangsu province, Aug. 30, 2010. Li Junfeng/IC)