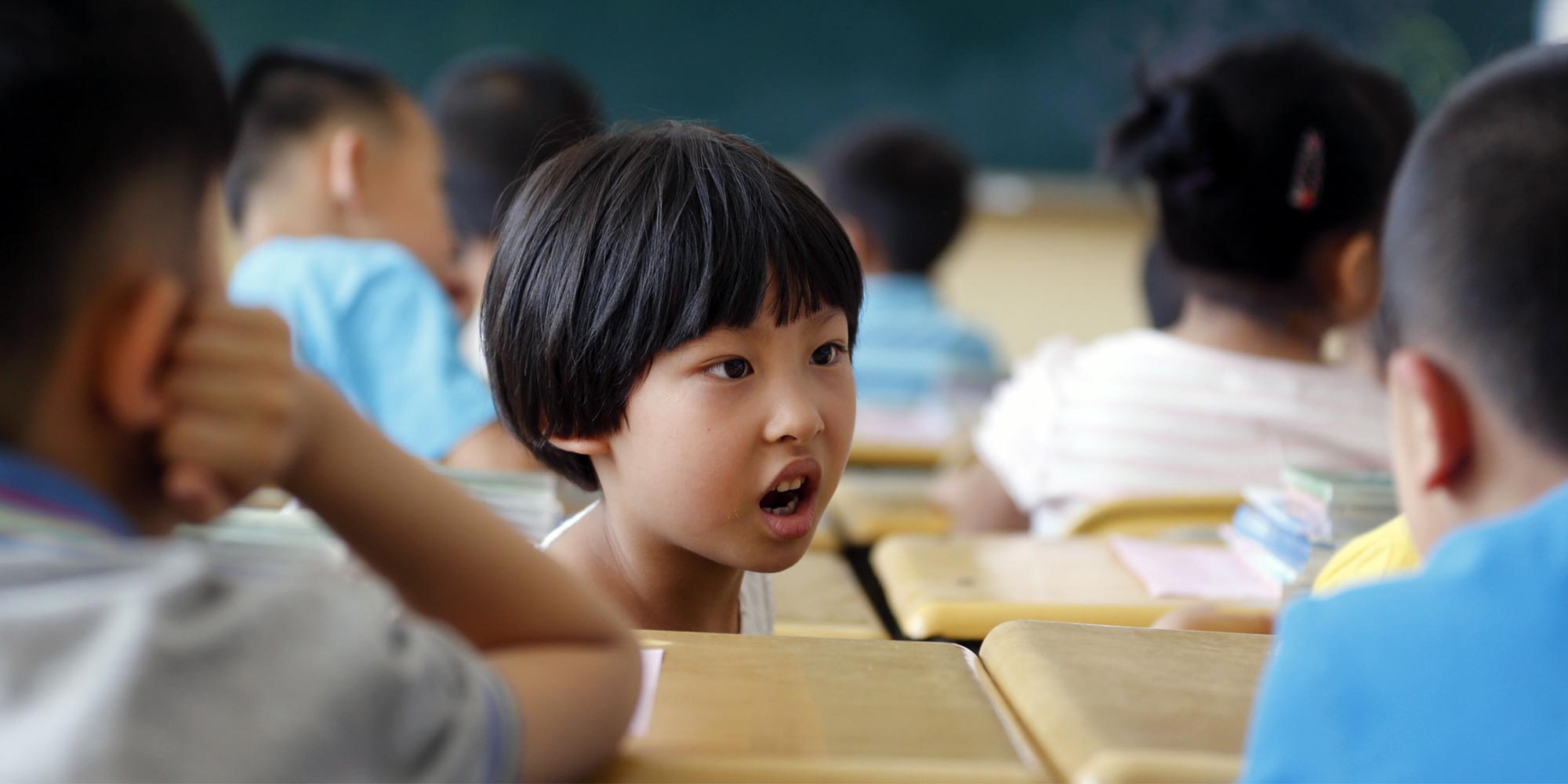 NEWS
Net Users, Parents Question Regulations on Student Discipline
Vaguely formulated school rules in Qingdao incite fears that they could be used to justify corporal punishment.
Should teachers physically discipline their students? What constitutes corporal punishment? Questions like these are once again on parents' minds following the recent release of new regulations for schools in Qingdao, eastern China's Shandong province.
Depending on the circumstances, schools should appropriately criticize or discipline students who disturb school order, according to the "Measures for the Administration of Qingdao Primary and Middle Schools" issued earlier this month by the municipal government.
Net users soon called the document into question, asserting that its vague wording could be used to justify teachers' employment of physical punishment. "What does 'appropriately' mean? What does 'depending on the circumstances' mean? What does 'discipline' mean?" wrote one user on microblog platform Weibo. "Occasional news about teachers administering physical punishment warns us that there are still rotten apples among our teachers."
Outright and "disguised" physical punishment are prohibited by Chinese legislation, including the Compulsory Education Law and the Law on the Protection of Minors. However, in reality, such punishments still exist in different forms, such as requiring students to stand or run for long periods of time — disciplinary methods supported by many Chinese people.
Li Xin, the mother of a primary school student in Qingdao, told Sixth Tone that she supports teachers disciplining pupils, but that the range of methods allowed needs to be specified. "Only by writing the rules with specific details can the teachers know the yardstick for measuring punishment and can the parents enjoy peace of mind," said Li. She suggested that making students run up to 8 kilometers, copy text, squat, and stand should be allowed, but that hitting a child should be prohibited.
Net users also debated what kinds of physical punishment should be off-limits. "Does Yang Yongxin's internet addiction treatment center count as discipline?" asked one Weibo user, referring to a controversial institute where patients are given electroshock therapy.
When contacted by Sixth Tone, an employee in the policy department of the Qingdao education bureau who refused to reveal her name said specific details will be unveiled during an upcoming government press conference to be held within several weeks. She declined to comment further on the matter.
Tian Penghui, a Hebei Normal University professor who specializes in education administration, told Sixth Tone that the Qingdao regulations aim to support schools and allow them to formulate more specific rules themselves. But Tian has doubts about whether this approach will prove effective.
School discipline is a dilemma in China, said Tian. What is or isn't allowed has never been clearly defined, leaving educators confused. This sometimes leads to a lack of disciplinary measures altogether, for fear that teachers will get in trouble, he said.
Some net users gave teachers their full support for stricter disciplining of pupils. "Since ancient times, Chinese teachers have had the right to administer discipline," wrote one Weibo user. "When it comes to naughty children, it's no use to just talk!!!"
(Header image: A girl turns around to speak to her classmate at an elementary school in Qingdao, Shandong province, Aug. 30, 2013. He Haier/VCG)