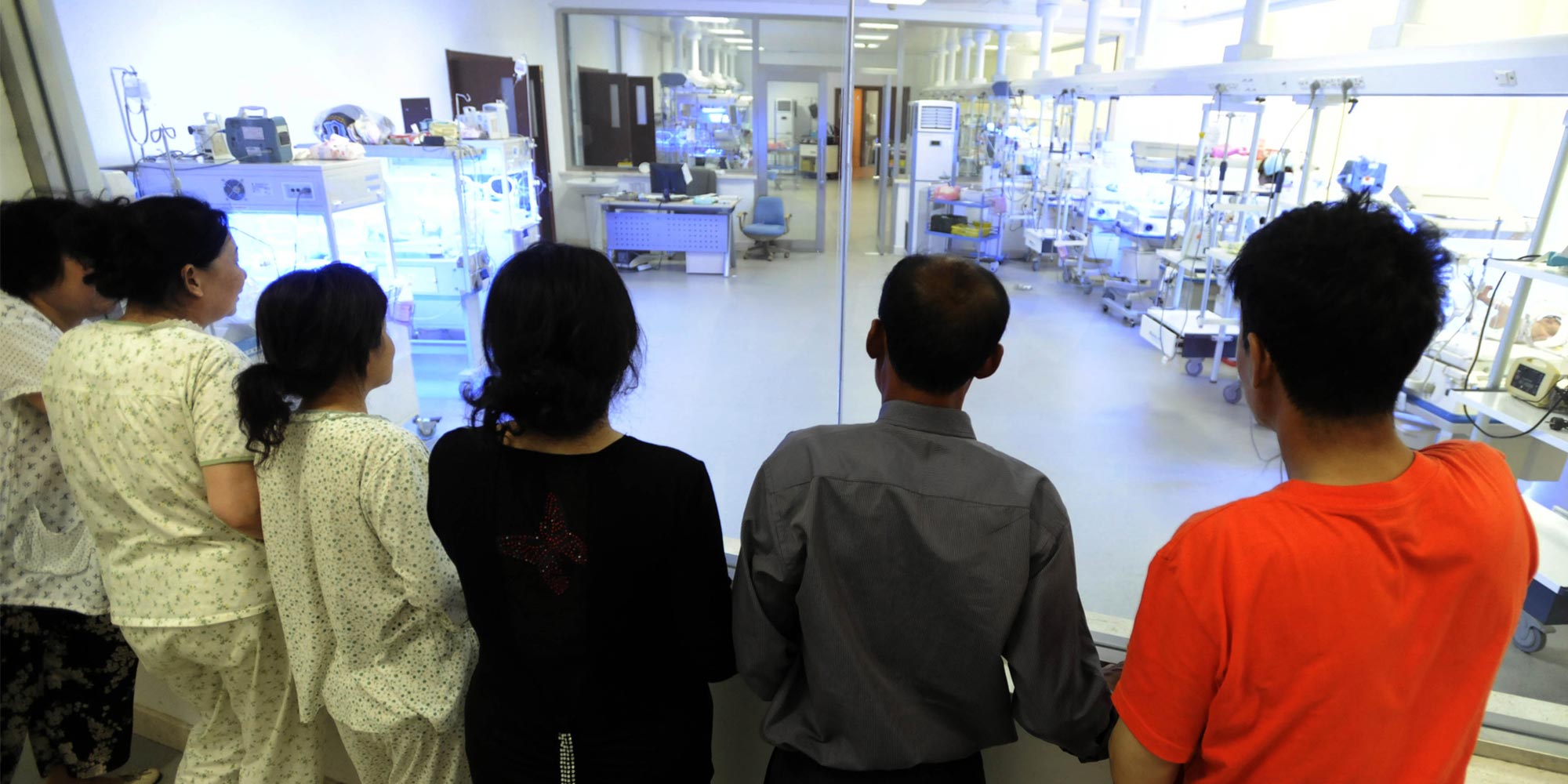 NEWS
Drugs for Pregnant Women With Rare Blood Type Seized by Customs
Medication vital to keeping embryos healthy, but unavailable on the Chinese mainland, held by border officials in Shenzhen.
A woman in Huizhou, southern China's Guangdong province, who smuggles maternity medication across the border to pregnant women with a rare blood type on the Chinese mainland has had drugs intended for 20 expectant mothers confiscated.
Wang Yutong and her husband were caught by border control officers in the southern city of Shenzhen nearly two weeks ago, carrying drugs that can protect unborn babies from potentially lethal hemolytic diseases. The drugs are unavailable at public hospitals on the Chinese mainland.
In China, it's estimated that around 0.5 percent of the population — some 6.8 million people — has Rh negative blood. For women with this blood type, pregnancy can be dangerous for the fetus. If the mother is Rh negative but her baby is Rh positive, her antibodies can destroy the baby's red blood cells, leading to heart failure.
Wang, who is Rh negative, has been buying medication in Hong Kong for mainland mothers with the rare blood type for more than two years. She charges 1,300 yuan and 1,800 yuan (around $190 and $260) for two different types of Rho(D) immune globulin that she purchases from Hong Kong pharmacies for 1,000 and 1,700 Hong Kong dollars (about $128 and $220), respectively.
Just under a fortnight ago, Wang and her husband were stopped at the entry and exit point in Shenzhen, carrying 54 injections' worth of the drug. The medication was subsequently confiscated because the couple lacked the proper paperwork.
"They asked for doctors' prescriptions for all of these women who placed the orders. But most doctors refuse to prescribe medication that is not available in their hospital's stock," Wang told Sixth Tone on Monday. "The authorities have yet to notify us where and when we can go to pay the fine of 4,000 yuan, and after that, they will probably return all the medicines back to the pharmacy where I purchased them," she added.
Wang learned about the medication during her own pregnancy in 2013. According to She Yuhong, a gynecologist at Shanghai United Family Hospital, administering an injection of the drug to an Rh negative mother at 28 weeks pregnant and after labor is vital. "It is crucial for the health of a newborn: Hemolytic disease could be lethal," she told Sixth Tone.
As the drug is so difficult to access on the Chinese mainland, She said she often advises her patients to purchase the medication overseas — including in Hong Kong, one of the closest options. "It's not a choice but a must for Rh negative expectant mothers," She said.
At present, Rho(D) immune globulin is not available at any public hospitals on the Chinese mainland, though it can occasionally be sourced through select international medical facilities. Sixth Tone called five international hospitals and clinics in Shanghai, and only one said it could help procure these injections for pregnant patients but confirmed that it does not sell the medication to walk-in patients.
Cheng Ling is an Rh negative mother of two who has had one miscarriage. The 33-year-old from Ningbo, in eastern China's Zhejiang province, told Sixth Tone that she has received five Rho(D) immune globulin injections in total during her pregnancies. She said she purchased the first injection from a private hospital in Shanghai for nearly 5,000 yuan, but spent less than 2,000 yuan each on the other four injections, which she bought at pharmacies in Hong Kong.
"What's more embarrassing than its inaccessibility is that most hospitals and nurses refuse to inject the medication for you because it's not obtained through legal methods on the Chinese mainland. They don't want to be involved in any risks," Cheng explained. "Although we carry rare blood, our needs must be properly addressed."
Shanghai gynecologist She also noted that there is an even higher risk to embryos if an Rh negative mother is giving birth for the second time. The end of China's one-child policy last year will, therefore, make the issue of drug availability much more pressing for expectant couples in the future.
"This was not the first time that the medication I was carrying got examined by entry and exit staff," Wang said. "Some understand how important it is to these pregnant women, and they just let me pass."
(Header image: The grandparents of a newborn with Rh negative blood watch as the baby is treated for hemolytic disease at a hospital in Shenyang, Liaoning province, June 9, 2011. Wang Jiang/VCG)