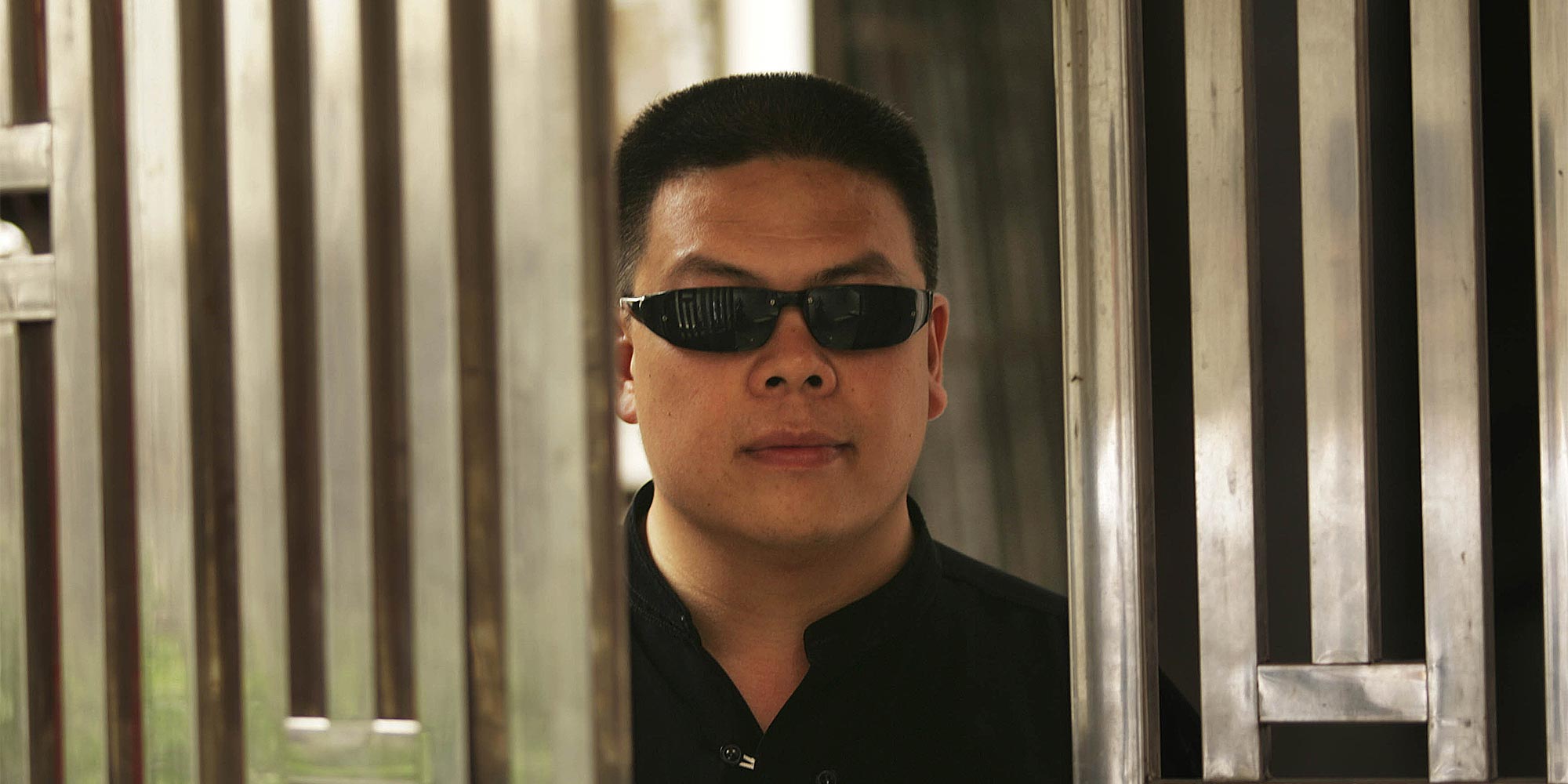 FEATURES
Whistleblowing in China a Gamble Few Dare Take
Those who take the risk of speaking out sometimes pay a high price.
For Gao Chun, 2010 was a bad year. He suffered heart failure after getting beat up by officials, and a ban on accepting media interviews dealt a serious blow to his campaign to expose fraud within China's pharmaceutical industry.
Gao had once been a respected medical researcher, working as the director of the preparation office at a now-defunct pharmaceutical factory in Yueyang, a city in central China's Hunan province. But that was nearly 23 years ago.
In 1994, Gao, then 31, reported to the government that his boss was committing fraud by rebranding existing medicines as new products, thereby fooling the government's drug administration into providing more funding.
But Gao didn't get the reaction he expected. "An official at the Hunan Food and Drug Administration told me I was an idiot, as my boss's trick is played everywhere," Gao told Sixth Tone. He suspects government workers were even in on the ruse. "It's also a way for officials to accept bribes for permitting the rebranded drugs," he added.
Gao's continuous efforts to report on the scandal cost him a lot: In 1999, he was forced into retirement at the age of just 36. His pharmacist's certification was annulled, meaning he could no longer continue his career in the industry. Gao's wife, under pressure from the factory she worked at, was forced to leave him.
Unemployed and divorced, Gao didn't give up; instead, he started investigating the entire pharmaceutical industry. His research proved that the official's words were true: Drug factories in eight provinces were doing the same thing as his previous employer, Gao said.
Gao also petitioned higher authorities, even filing complaints that Zheng Xiaoyu, then the director of the China Food and Drug Administration, did not deal with drug rebranding fraud despite being aware of it. Zheng eventually went down on corruption charges and was executed in 2007, which made Gao something of a hero in the eyes of the public. But as the problem of drug rebranding persisted, he targeted Zheng's successor, Shao Mingli — which is what he suspects led to the beating and media blackout in 2010.
Becoming a whistleblower in China can mean taking on not just one company, but a whole industry. Some, like Gao, are isolated and mostly ignored. Others fare better.
Initially, Hu Weimin was ostracized by his colleagues and the hospital he worked at for speaking publicly about doctors prescribing drugs that were unnecessarily expensive, just unnecessary, or both. Eventually, the Ministry of Public Health invited him to join a national project focused on improving health care.
In 2004, Hu worked at Loudi Central Hospital, also in Hunan province, as a cardiologist. At the time, many doctors at Hu's hospital supplemented their salaries by overprescribing drugs or inflating medicine prices. The practice received the tacit approval of the head of the hospital. Unsatisfied with the situation, Hu handed in his letter of resignation and blew the whistle on the hospital's dubious practices to the media.
According to Hu, a drug costing only 10 yuan ($1.45) would be sold to Loudi Central's patients for 100 yuan, with the doctors pocketing 50 yuan per prescription. Compared to their colleagues in the West, doctors in China are relatively underpaid; as a result, income schemes that occupy a moral gray area are widespread in China to this day.
Hu's story brought him more patients, who trusted him not to cheat them — but it also meant that his colleagues, whose incomes he had threatened, began to ignore him. He sustained severe injuries when a fellow doctor kicked him in the crotch.
One day, Hu returned home to find his 11-year-old son crying, with red marks visible on his neck. The boy told his father that a man had grabbed him on his way home from school and said, "Tell your dad to wait and see." Hu, divorced by then, decided his son should go to live with his mother. "I'm not a good father," he told news magazine Southern Metropolis Weekly in a 2007 interview.
The head of the hospital was eventually transferred to another position as a result of Hu's exposé. Hu, meanwhile, was allowed to keep his job despite the resignation letter, and in 2008 he joined the Ministry of Health's "Healthy China 2020" reform project as an expert member.
An employee from Loudi Central's publicity and communications department told Sixth Tone she was not familiar with Hu or the other doctors' income-supplementing schemes.
Media maintained an interest in Hu's story, and in 2012 state news agency Xinhua ran a long feature on him. He Fangchun, one of Hu's patients, is quoted as saying that in two visits to a big hospital in Changsha, Hunan's capital, he spent about 40,000 yuan on treatments for high blood pressure. Under Hu's direction, however, He only had to pay 13 yuan per month, and with good results.
Wu Jingmin, a whistleblower in the tourism sector, also managed to keep working in the same industry, although he was forced to start his own company to do so. He now sells tour packages on his website; the thing that sets Wu apart from the competition is that on his trips, tourists won't be dragged along to stores, malls, and other compulsory shopping stops — a common tactic among Chinese tour operators hoping to make an extra buck via kickbacks from the businesses they patronize.
Wu, now 48, started working as tour guide in 1997 in Shenzhen, a city in southern China's Guangdong province. On a trip to Europe in 2005, he changed his view of the industry after one of his customers called Wu a traitor for colluding with local shop owners to cheat tourists out of their money.
This habit is a hard one to break in the tourism industry, Wu told Sixth Tone, as tour guides, local governments, and shop owners all profit. He says the China National Tourism Administration, which did not respond to Sixth Tone's request for comment, has not done enough to improve the situation.
Wu decided to make a difference. He wrote a book that year called "Confessions of a Tour Guide: How Could I Not Cheat You?" in which he explained the kinds of tricks tour companies use to squeeze money from their customers.
Wu also stopped pushing his own clients to shop at the stores they visited, and his income dropped steeply. He was fired, and he soon found out that no other agency would hire a "rule-breaker" like him. "The whole industry is in chaos, and I'm alone going against all of it," said Wu.
Jobless, Wu decided to approach the media. He spoke to state broadcaster CCTV in 2006, and just three days later the chief of Shenzhen's tourism bureau said he would advance his own retirement by eight years, in effect stepping down from his post. Wu was honored in 2006 as a national consumer rights defender.
The problem hasn't gone away, however, and Wu said he would regularly go to Beijing to petition, standing outside the China National Tourism Administration with a sign that read, "Wu Jinmin, a tour guide whistleblower on hunger strike." Wu said that at first, police tried to persuade him to leave. When Wu didn't give in, they resorted to detaining him during the day, and releasing him after work hours.
Wu built a website in 2015 and called it "Trip of Respect." On it, he promised his customers no more shopping antics. He's not making a profit yet; instead, he sees the project more as a way to spread his ideas. "A real high-quality tour doesn't just provide good services to rational tourists," said Wu, "but also guides irrational tourists to consume rationally."
Hao Junbo, a lawyer who helps Chinese whistleblowers working for multinational companies, told Sixth Tone that many would-be whistleblowers choose to keep silent because their protection in China is often uncertain. "Some [clients] who reported to the authorities suffered reprisals because their personal information was leaked to the entity they reported on," he said.
"There's an even greater lack of reward for whistleblowers," Hao said. "So the risk of speaking out is big." Nevertheless, he said, the overall trend is that more and more people are daring to speak out when they witness misconduct.
Gao, the whistleblowing pharmacist, has recovered from his heart illness and is living in his hometown, a village near Yueyang. The local government has bought him medical insurance and gives him a monthly pension of about 1,500 yuan. His ex-wife, now also retired, has come back, too, to take care of him. Authorities told Gao he is free to go anywhere except Beijing.
"The situation for the drug rebranding issue has improved in the past two years," Gao said, adding that even if he contributed in some way to a better future by paying a high price, it's not likely that anybody will credit him for it. "It's what I decided to do, and I don't regret it," Gao said. "But I owe an apology to my family because of how they suffered."
(Header image: Wu Jingmin walks out of the gate of his apartment in Shenzhen, Guangdong province, Jan. 7, 2007. Shan Zenghui/VCG)