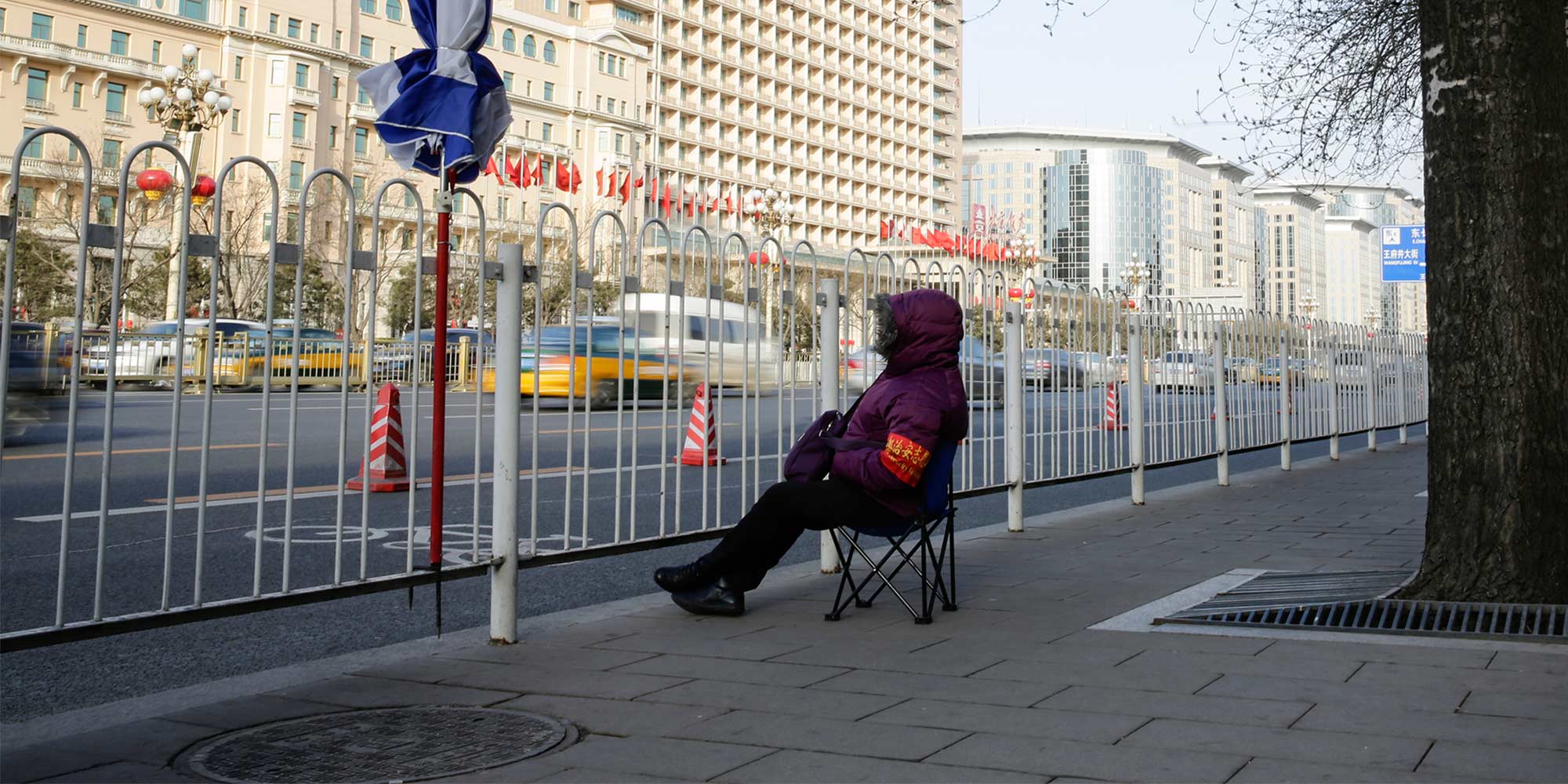 NEWS
Police Target Celebrity Drug District With Crime-Busting App
Netizen interest sparked by app that expands authorities' crime-busting scope.
A new app inspired by China's shamelessly snoopy middle-aged ladies, or dama, has been developed by police to ferret out Beijing's celebrity drug users. Launched last August, the app has finally started gaining traction among internet users and sparking wide discussion on social media.
The app, called "The Chaoyang Masses," or "Chaoyang Qunzhong" in Chinese, solicits tips relating to criminal or otherwise suspicious activity from the general public. The hope is that the app will aid the 1,500 police officers in Beijing's Chaoyang District — the city's largest — in stamping out drug-related crimes among its wealthy, sometimes famous residents.
Chaoyang began to develop a reputation for celebrity drug use beginning in 2014, and more recently actress Fu Yiwei and singer Mao Ning were detained on drug charges by district police in February 2016 and November 2015, respectively.
In China, it's not uncommon for law enforcement agencies to use internet technology to help with crime-busting. Last year, for example, the Ministry of Public Security collaborated with Didi Chuxing, China's largest ride-hailing company, to launch Reunion, an app used to help locate missing or abducted children.
The popularity of The Chaoyang Masses, however, seems to come down to another factor: namely, the name. The Chaoyang Masses refers to at least 130,000 volunteers — mostly senior citizens or small-time street vendors easily identified by their red armbands — who regularly go on security patrols throughout their communities, keeping a lookout for suspicious persons.
And they've had some success, too: Of the 210,000 "clues" reported to police, 800 were about drug-related activity, and 10 of these involved celebrities. Having earned its own official-sounding acronym, "BJCYQZ" (for "Beijing Chaoyang Qunzhong"), the group has come to be referred to by net users as "the world's top intelligence agency."
After much public speculation, Chaoyang District police confirmed on their official Weibo microblog account on Monday afternoon that the app was indeed co-developed with a "partner" in order to maximize the app's capabilities — though it is technically still in the testing stage. "We hope this collaboration between police and the public will make a significant contribution to public security and community development," the announcement said.
The app consists of five categories: major cases, missing persons, lost and found, suspects, and vehicles. After registering, users can submit text messages, photos, and videos to police in cases involving child abduction, missing elderly, traffic violations, and other driving-related crimes. Citizens who provide helpful clues are rewarded with cash.
However, since the app's launch, only a handful of articles on police activity have been posted to the platform. And from November until quite recently, there were almost no updates.
The "partner" that codeveloped the app, NetPosa Technologies Ltd., is a Beijing-based tech company specializing in video monitoring. A NetPosa spokeswoman Sixth Tone reached by phone said the company has been collaborating with Beijing police to provide public security information services; she also confirmed that development of the app was still incomplete. She refused to give her name, saying only that she represented the company.
Online, many netizens have praised the app. "It's incredible!" wrote one net user. "Could this system of 'public monitoring' be expanded throughout the whole country to bust crimes?" Another user wondered whether the app might consider a sixth classification for wrongdoing: "Could it add an option to report corruption and bribery?"
But others were wary of the app's effectiveness and security. Jiang Huaifei, a Beijing resident and an employee at an internet company, said it's still more convenient for him to call the police than use the app. "If I can make a phone call and report directly to police, why do I need to take the time to fill in all this complicated information?" he said.
Highlighting a potentially worrying scenario, Jiang added: "And what if my personal information is leaked after I leave a tip?"
(Header image: A 'public security monitor' sits on the side of the road in Beijing, March 12, 2015. Louis.D/VCG)