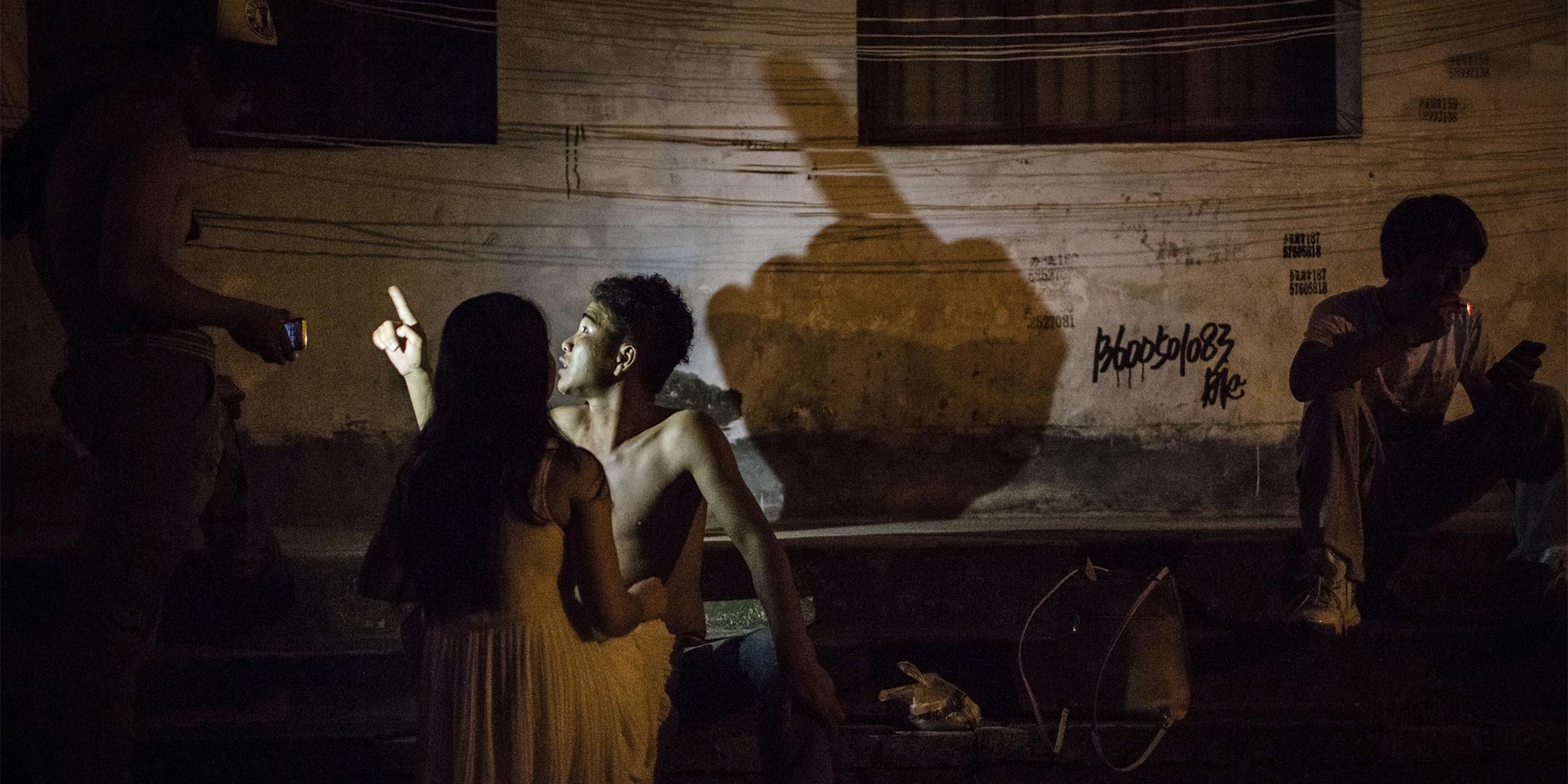 NEWS
China Fights Against Almighty Power of 'Village Tyrants'
National prosecuting body takes steps to combat unaccountable power-holders in rural areas.
The casket containing Wang Youhua's deceased father's ashes were stolen from his grave and thrown into a pond earlier this month. Soon after, Wang's family and friends took to Chinese microblogging site Weibo to call out the suspected perpetrator, asking: "Are Party discipline and national laws not supposed to constrain a village tyrant's inhuman behavior?"
Wang's family lives in Hucang Village, in eastern China's Zhejiang province. In 2013, they reported both village leader Du Jiahang and his son, the village Party secretary, to the municipal procuratorate of nearby Dongyang City, claiming that several housing complexes built by the Du family company in the area were illegal constructions. Shortly afterward, Wang's family fell victim to a series of revenge attacks. "[Du] damaged my brother's house and also got local police to arrest me on the grounds of spreading rumors," Wang told Sixth Tone in a phone interview on Thursday.
"Du Jiahang is a cunba," Wang continued, using a term that translates as "village tyrant." "He bribed his way to being elected and made a profit for his family's construction company." According to Wang, during Du's tenure in village government, he sold village land to his company without the proper planning permission to build residential apartments.
According to government records, Du is a shareholder or executive board member of a construction company, an investment company, a biochemical company, and a gas station.
"He beat you or damaged your house if you stood up to him," Wang said. "He was the local Party secretary for 18 years, and he's maintained relationships with local government leaders even though he no longer holds a political position." After Wang lodged his complaint, construction on the housing estates stopped, and Du was arrested. His political positions as Hucang Village leader and Municipal People's Congress representative were revoked in 2014.
Wang suspects Du of having desecrated his father's grave.
Meanwhile, Du told Sixth Tone he didn't know who perpetrated the attacks against Wang's family. "Police came to investigate on the first day, but I'm fine," Du said. "We should trust the Party. If I did anything illegal now, the government wouldn't allow it." The local police could not immediately be reached for comment.
As for the allegations made by Wang and others that Du once used his political position for his own gain, he is equally dismissive. "They need to have evidence," he said. "Don't listen to them."
On Jan. 19, China's Supreme People's Procuratorate issued a list of guidelines suggesting that its departments at the regional and local levels crack down on village tyrants and so-called evil religious forces — specifically, those who gather and control groups of people in the name of religion in order to further private interests — in an effort to promote rule of law and protect peace and stability in rural areas. The guidelines demonstrate an awareness that both phenomena contribute to rigged local elections, violent crime, and anti-government sentiment. The document goes on to suggest that procuratorates at all levels need to strengthen supervision of village elections to ensure that local tyrants and evil religious forces do not receive tacit government protection.
The deputy head of the political office of the Dongyang Municipal People's Procuratorate, surnamed Hong, told Sixth Tone she was not aware of Hucang's former village leader Du. She added that she had not received any instructions regarding cunba from the Supreme People's Procuratorate.
Local strongmen rising to power through village cadre positions is a pressing issue in other areas of China as well. In one case from 2015, a local Party secretary — who had renamed himself "Wansui," a traditional greeting for a Chinese emperor that roughly translates as "long live" — defrauded local villagers, embezzled public funds, and had local people beaten up.
Zhu Qizhen, the head of the Peasant Issues Research Institute at the Beijing-based China Agricultural University, said that many rural communities fear those who wield power at the local level. If such village tyrants become local officials, they frequently rule by fear to further their own interests — though their official duties are to serve the needs of local people.
Wang said he is satisfied with the guidelines from the Supreme People's Procuratorate and that local police are currently investigating the desecration of his father's grave. However, he worries that it may be too difficult to break up the protective networks of Du and other village tyrants. "Some local government leaders don't want us to escalate these situations," Wang said. "Their complicity just furthers the cunba's power and has led to today's situation."
Du, for his part, said he has not been involved in local politics since he was removed from his positions in 2014: "I don't have any connections, background, or power. I'm just a normal farmer."
(Header image: A shirtless man argues with another person shining a light at him in an alley in Hengdian Township, Zhejiang province, Sept. 8, 2014. Zhou Pinglang/Sixth Tone)