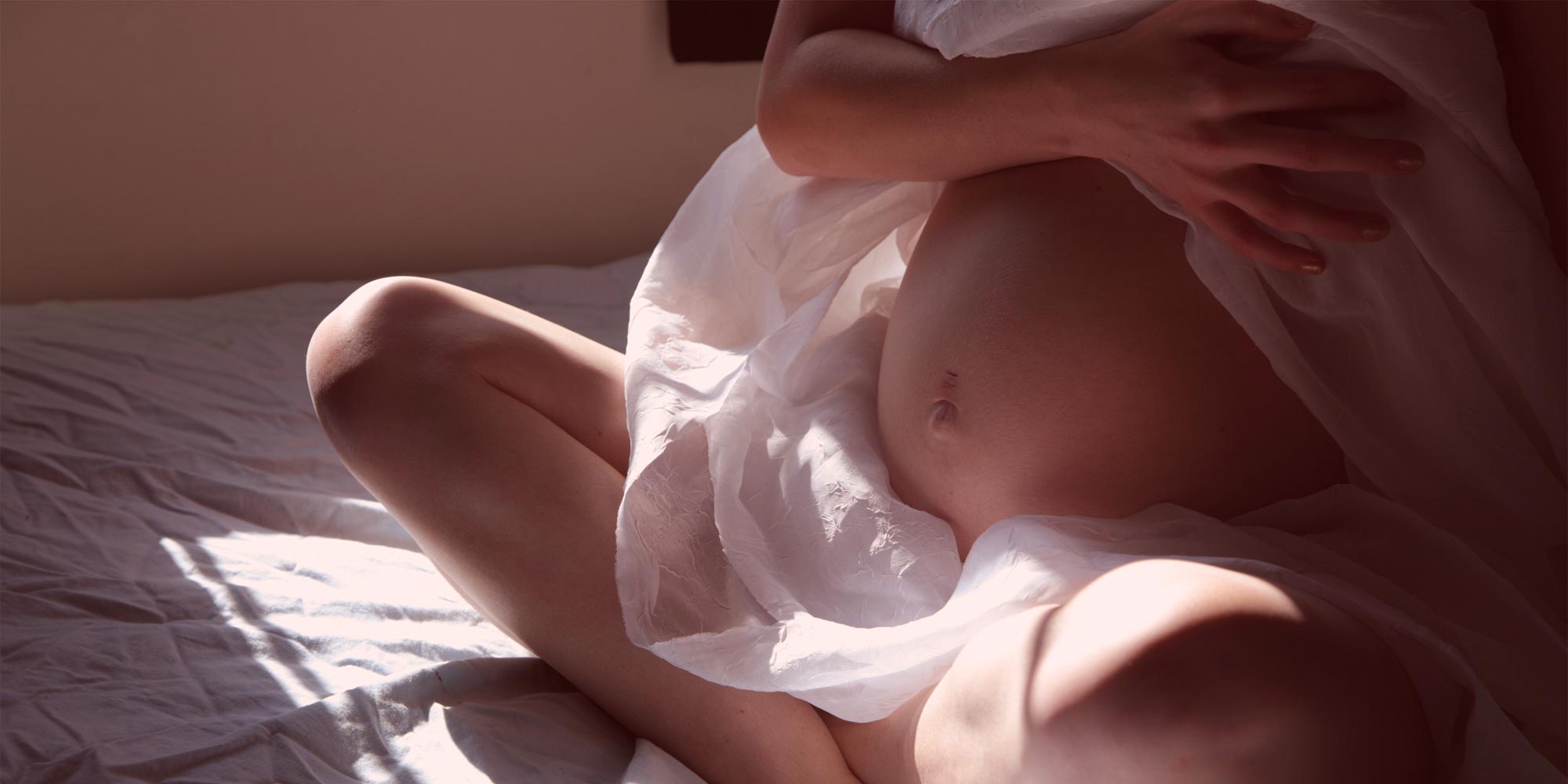 VOICES & OPINION
Why China Should Legalize Surrogacy, Now
Infertile couples should not be denied opportunity for a family of their own.
This is the first article in a series about surrogacy in China.
I recently saw an advertisement on the wall in front of the Shanghai hospital where I work: "Expert Surrogacy. Eggs Available. Sex Screening. Boys Guaranteed."
It was horrifyingly blatant, but it also speaks to a reality. Our hospital is the largest obstetrics and gynecology hospital in China, delivering more than 30,000 babies per year. We receive a lot of patients who are infertile, and naturally they are also a target for illegal ads.
People who are unable to conceive should first see a doctor about their fertility. If they are diagnosed as infertile, such couples may choose to pursue in vitro fertilization (IVF). If IVF proves unsuccessful, their only option is surrogacy. However, as doctors in China are banned from enabling couples to conceive via a surrogate mother, those who are unsuited to IVF have nowhere else to turn.
According to most clinical estimates in developed countries, human infertility rates fall between 15 and 20 percent. However, of those who are diagnosed as infertile, 80 percent are still able to conceive after treatment. One in five is eligible for IVF, which is successful in just under half of all cases. The chances that those considered ineligible for IVF will successfully conceive are slim to none.
I would say that most Chinese couples feel an obligation to have children, a subconscious response to culturally reinforced traditional values. I once witnessed an extreme case in which a couple tried unsuccessfully to have a baby over six years of marriage. They tried IVF but to no avail. The couple's older relatives, shamed by the fact that their children could not conceive, pressured them to get a divorce. When they said no, the husband's 92-year-old grandfather threw himself from the second floor of his home, crying out a well-known ancient saying: "There are three ways to be unfilial, and having no sons is the worst of them!"
Thus, for many couples, the fertility clinic has become almost a second home. They spend years shuttling from one hospital to the next, from city to city, trying to cure their infertility. Their hope gradually turns to heartache, and the struggle to have a baby consumes their entire lives.
The Chinese government's reasons for prohibiting surrogacy are similar to those of other countries where the practice is illegal. Surrogacy carries a certain level of risk, as well as ethical controversy. Complications for surrogate mothers can occur during both pregnancy and childbirth. When these happen, should we prioritize the interests of the woman involved or of the baby she is carrying? And how should we consider the interests of the child's future parents? Faced with a lack of easy solutions, a blanket ban seems like a sensible option. But it completely ignores the unique complexities of each individual case.
As a doctor, there have been times when I have been left infuriated at the injustice of China's surrogacy ban. One of my patients is a 30-year-old woman whose uterus was removed due to illness but whose ovaries still function normally. She still longs to have a child of her own, but that door has been slammed in her face.
In another case, a 48-year-old woman and her husband lost their only son in a car crash. Devastated by his death, the couple has also seen their entire future destroyed. Now, who will look after them when they are old? Like many shidu families — those who have lost children born under the one-child policy — their lives have been left bereft of hope by the loss of the next generation.
How can we not give these people another chance? Why do our surrogacy laws only represent the majority of people who can conceive naturally, while ignoring the downtrodden minority who can't have children, through no fault of their own?
I have pledged to give these people a voice, and I call on Chinese society to listen to them, care for them humanely, and fight for their rights.
In my view, prohibition is the wrong route to take. Banning surrogacy will not stop the practice from happening, as desperate couples merely seek solutions underground or on the black market. A simple Google search, in Chinese, for the term "surrogacy agents" returns over half a million results, which clearly demonstrates the scale of the demand. Prohibition also allows the authorities to abdicate responsibility for protecting women from the risks of surrogate pregnancies.
Demand for black-market surrogacy will persist for as long as the practice remains illegal because most young couples feel obligated to carry on the family bloodline. For those unable to achieve this, the pressure to divorce can be immense. Divorce on the grounds of infertility also disproportionately affects the life chances of women, because divorced women are less competitive than divorced men in the Chinese marriage market.
At its core, surrogacy is an issue of human rights: the right to decide and control the size of one's own family. Unfortunately, the majority of people in China do not thoroughly understand infertility, and many of them do not care much about the problem, either. They cannot comprehend the torment that many infertile couples experiences — neither the physical and psychological pain, nor the discrimination at the hands of their peers, nor the insensitivity of their family members. As a medical professional, I have met many such people. We have a responsibility to not only meet the needs of their bodies but also understand their emotional needs.
Legalizing surrogacy will bring all sorts of benefits. The black market for surrogacy will disappear; the price of surrogacy will be regulated; authorized medical institutions will not abort children based only on their sex; surrogate mothers will have access to regular medical checkups throughout pregnancy, and doctors will be able to screen for complications. We can also learn from the experiences of other places where surrogacy is legal — such as several U.S. states, India, Thailand, Ukraine, and Russia — to avoid the problems that they have encountered.
One can always tell how civilized a country is by the way it treats its most vulnerable citizens. This maxim should extend beyond the economic have-nots to include those left physically and emotionally scarred by being unable to have children. This is a challenge for all of us in China, and to overcome it, we will have to undergo a process of reflection, debate, comprehension, and acceptance.
Previously, I have joined other doctors and women's rights advocates in petitioning domestic media, the National People's Congress, and members of the Chinese People's Political Consultative Conference for the legalization of surrogacy, so that procedures can be brought into the remit of proper medical facilities and regulated by law. Regrettably, our petition was unsuccessful due to a lack of public interest.

But I am still hopeful. We live in an era of social media and citizen journalism, where individuals can make their voices heard through microblogging platforms and messaging apps like Weibo and WeChat, respectively. I truly believe that one day soon, those voices will ring loudly enough to create meaningful change. Until that happens, I will fight tooth and nail to give these couples the dignity and attention they deserve.
(Header image: EyeEm/VCG)