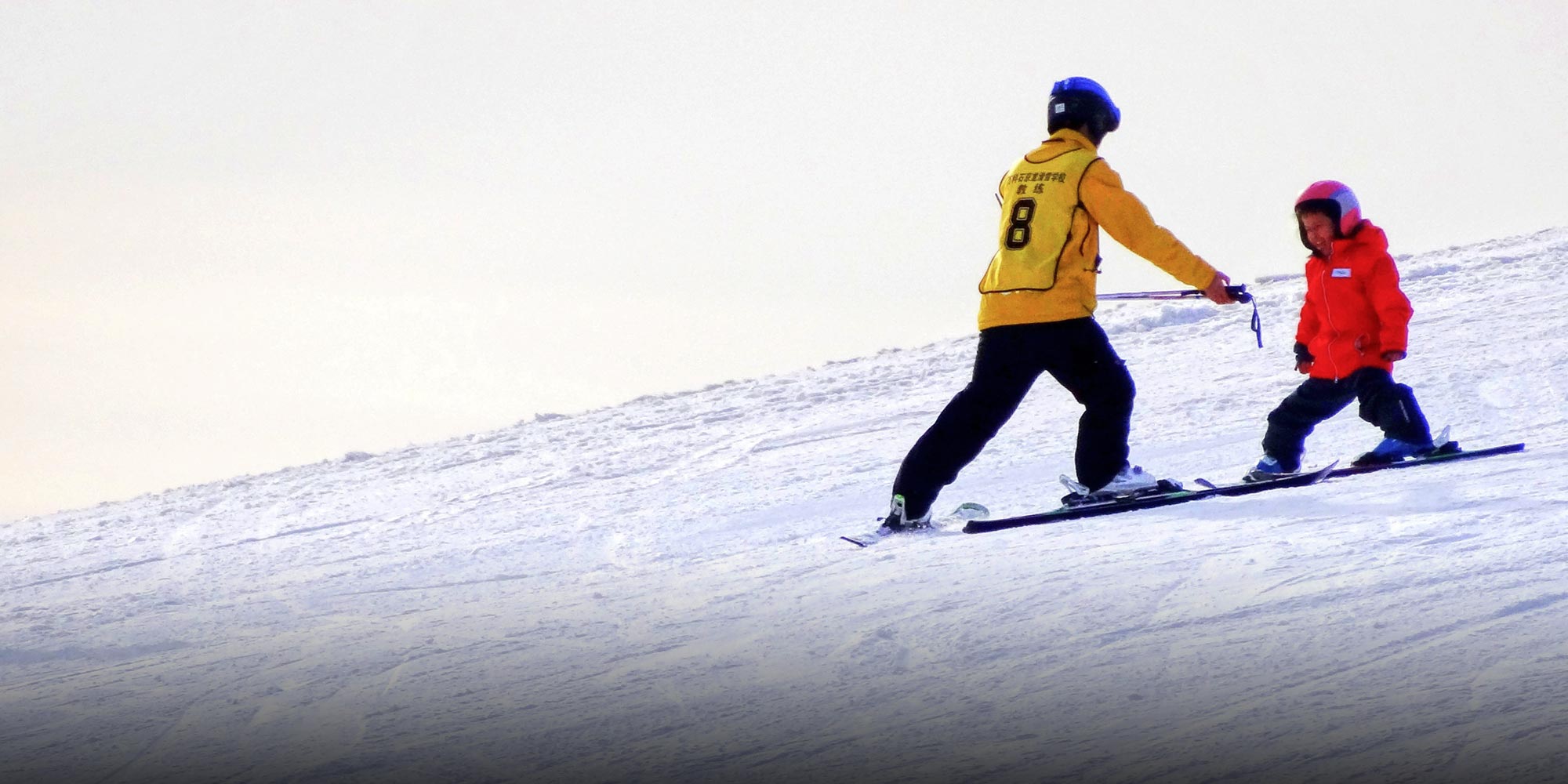 NEWS
Spate of Skier Deaths Prompts China to Fix Safety Standards
Government agencies to formulate safety measures after three fatal accidents in one month.
China's ski slopes are busier than ever in the run-up to the 2022 Beijing Winter Games, but Olympic fever has turned fatal for some, spurring the government to promise new safety standards for the country's burgeoning skiing industry.
On Thursday morning, a 10-year-old girl died at the Chashan Ski Resort in Shandong province, eastern China, after losing her balance while standing on a conveyor belt used to pull skiers uphill and getting her hair and arm caught in the contraption. The resort has since been closed.
The following day, Party-affiliated newspaper China Youth Daily reported that a national skiing safety meeting had been called on Thursday, attended by officials from 16 provinces and managers from some 30 ski resorts. The General Administration of Sport, the State Administration of Work Safety, and other government agencies have now committed to compiling standards for staff, equipment, skiers, and more. The standards are to be implemented before next winter.
Thursday's fatal accident was the third in just one month. On Jan. 16, a postgraduate student surnamed Li died on the slopes after crashing into a tree at Wanlong Ski Resort in Zhangjiakou, the city in Hebei province, northern China, that will host some of the 2022 Olympic events.
Two days later, a second fatal accident happened in another ski resort in the same city: A 10-year-old boy who reportedly had years of skiing experience slipped through a gap in a fence and fell down a cliff. The boy's father blamed his son's death on the resort not having effective safety measures or a qualified rescue team.
China had a total of 568 ski resorts in 2015, twice as many as five years prior, and resorts in recent years have reported steep increases in visitor numbers. The industry's boom is officially backed by the Chinese government, which has launched a campaign to encourage some 300 million people to take up winter sports leading up to the 2022 Winter Olympics.
But safety at some resorts is still inadequate due to a dearth of suitable equipment and experienced staff.
"I was a bit surprised by the safety management when I went to a ski resort in Beijing," Li Siyu, a doctoral student from Beijing, told Sixth Tone. Li started skiing seven years ago and has coasted down slopes in Japan and Europe. During a trip to a resort in Beijing, she discovered that the speed of one of the ski lifts could not be slowed down, which created a tense situation when Li's friend was slow to jump off. "My friend didn't dare to get down from the lift," she said. "The staff were shouting at her to jump. It was quite funny."
Peter Tupper, a 27-year-old British ski instructor, founded an outdoor activities company in Beijing and has witnessed the industry's growth firsthand over the past several years. "Many regular skiers tend to be middle-class, wealthy Beijing professional families and their children, although the sport is becoming more accessible to a greater demographic, in part due to government-sponsored programs for kids," Tupper told Sixth Tone.
Tupper believes that the ski resorts around Beijing and Chongli — a popular ski destination in neighboring Hebei province — generally have very good infrastructure and well-maintained ski slopes and facilities. But he added that customers might not always receive proper safety instructions because local ski schools often employ Chinese instructors who lack internationally recognized qualifications.
"The ski industry is still fairly young in China," Tupper said. "It is natural that some resorts still have some catching up to do."
(Header image: An instructor teaches a child to ski in Beijing, Feb. 5, 2017. Yan Lijun/VCG)