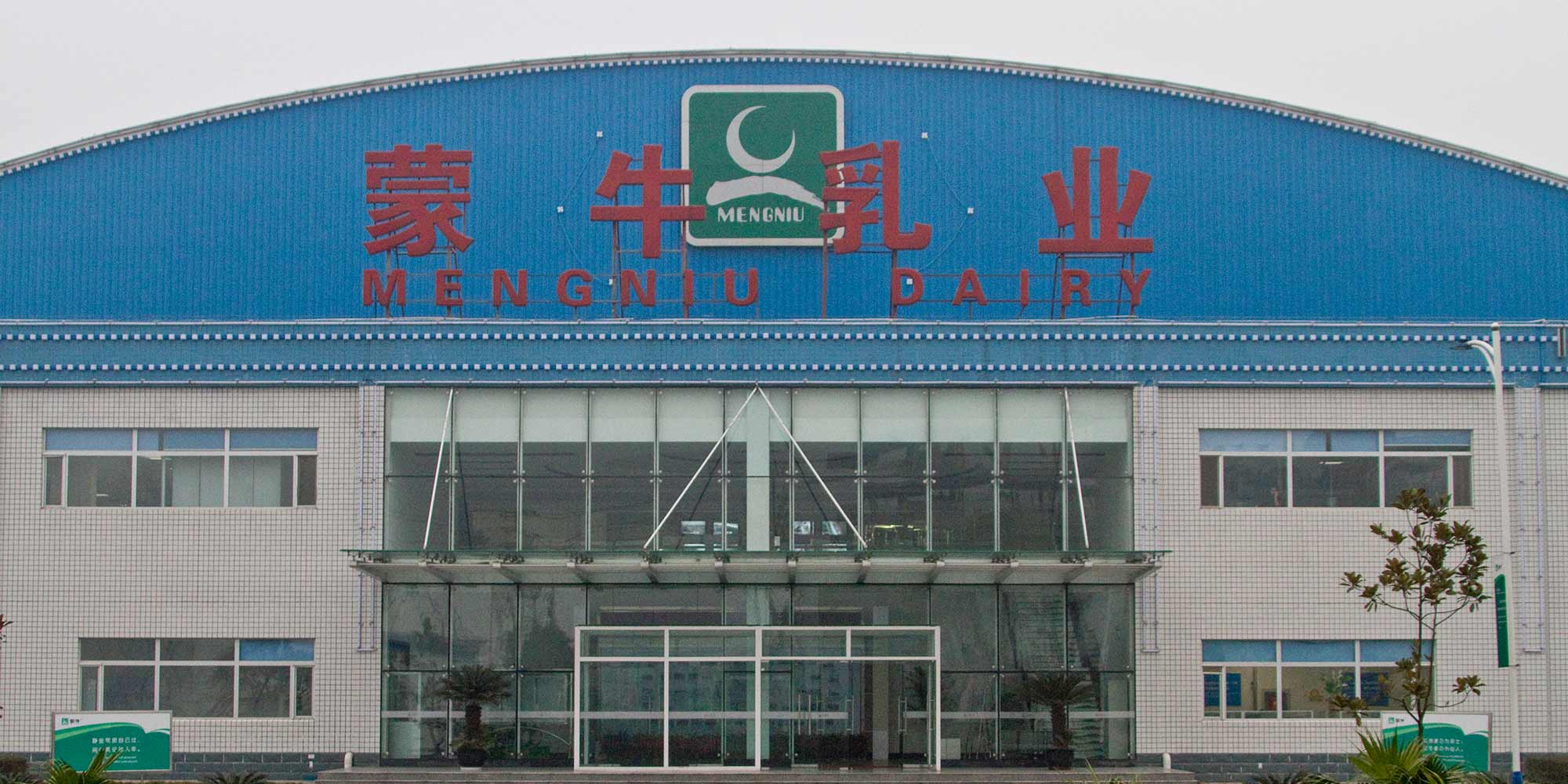 NEWS
Chinese Dairy Producer Sues Magazine for 'Toxic Milk' Jab
Joke about its sponsorship of underperforming TV shows has damaged the brand's reputation, company says.
A Chinese dairy producer is suing a magazine over a social media post describing the company's track record of sponsoring underperforming TV shows as "toxic milk."
Mengniu, one of China's largest dairy brands, filed the lawsuit against the company behind the news magazine Vista, according to a report by Sixth Tone's sister publication, The Paper, on Wednesday.
The offending post was published on Nov. 13, 2016, by the magazine's public account dedicated to entertainment news on messaging app WeChat. The article lampooned Mengniu for sponsoring TV programs like the disappointing Chinese version of singing competition "The X Factor," which it endorsed to the tune of 500 million yuan ($72.8 million) in 2013.
"Over the past few years, any entertainment TV show sponsored by Mengniu would either suffer from appallingly low audience figures or would come up against a barrage of criticism," the article asserted. "Some would even die a premature death before the season was through."
Vista called Mengniu's long list of expensive sponsorship deals "toxic milk," a term originally used by Chinese gamers to refer to a player who tries to help but actually achieves the opposite.
However, Mengniu likely took offense to another connotation of the word: China's dairy industry has a history of high-profile tainted milk scandals. In 2008, milk powder and baby formula produced by dairy company Sanlu Group was found to contain the industrial chemical melamine, which killed four infants and made more than 50,000 people — most of them young children — sick.
Mengniu, which could not immediately be reached for comment, itself had to destroy a batch of milk in 2011, when a random inspection by the government found that it contained excessive levels of a carcinogenic toxin.
In the lawsuit, Mengniu said that the Vista article misled consumers about the quality of the company's dairy products by putting "toxic milk" in the title. The company said that its reputation had been severely damaged and requested an apology and 1 million yuan in compensation.
Yan Kunmu, a reporter working in Vista's entertainment department, told Sixth Tone that the social media account in question has always focused on the entertainment industry. Its followers are mainly young people who are familiar with internet subculture, she said. "In that context, the readership could understand the [slang] meaning of 'toxic milk,'" Yan said.
Yan added that to avoid any misunderstanding, the article explained at the beginning that it was only targeting Mengniu's "taste in entertainment and not any genuine products." By Thursday afternoon, the article had been viewed more than 9,000 times and had received 81 likes.
The People's Court of Chaoyang District in Beijing has accepted the suit.
Additional reporting by Wang Yiwei.
(Header image: Mengniu Dairy Group's Meishan branch, Sichuan province, Dec. 28, 2011. Sun Zhan/Sixth Tone)