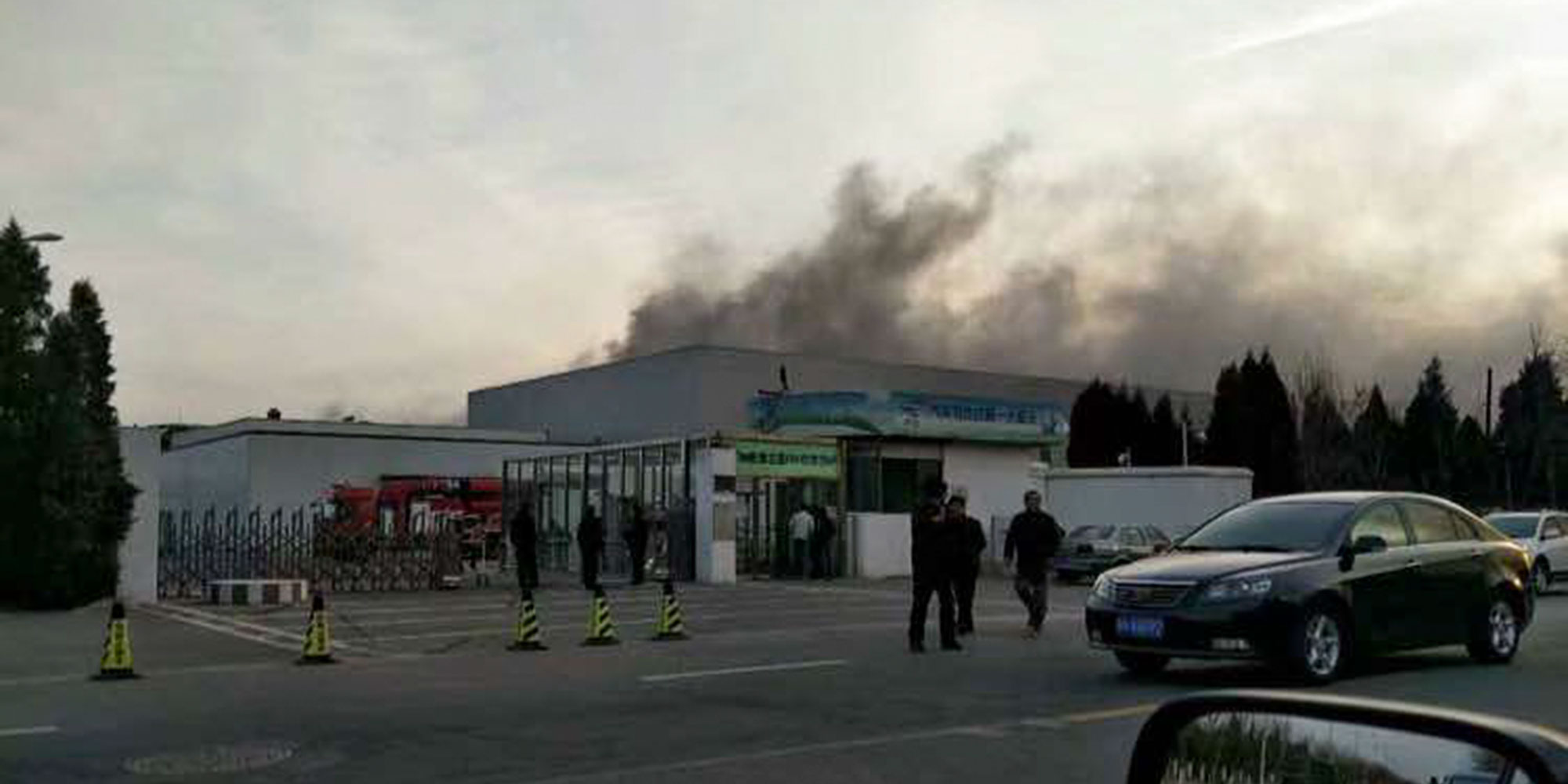 NEWS
Samsung Batteries Cause Fire at China Factory
Blaze in Tianjin factory, in which no-one was injured, said to have been caused in part by lithium batteries.
Following a string of injuries resulting from Galaxy Note 7 handsets and their spontaneously combusting batteries, Samsung last October ceased production of the self-destructing smartphones. But it appears the Korean electronics giant's woes are far from over, after a factory in northern China that produces Samsung batteries burst into flames Wednesday morning.
Fire emergency services in Tianjin's Wuqing District announced Wednesday afternoon on their official Weibo microblog account that a fire broke out at around 6 a.m. at premises belonging to Samsung. Nineteen emergency vehicles and more than 110 personnel were dispatched to deal with the fire, which reportedly caused no casualties and has since been extinguished.
Investigations into the incident found that the cause of the fire was lithium batteries and unspecified "partly assembled products," Wednesday's announcement said. A spokesperson for Linksus Digiwork, the public relations agency that represents Samsung in China, told Sixth Tone that the fire occurred in a waste deposit area of the factory, and that investigations into the specific cause of the incident are ongoing.
According to reports by Sixth Tone's sister publication The Paper, the factory belongs to Samsung SDI, a company subsidiary that has production centers in cities around the world, including eight in mainland China. The factory in Tianjin is responsible for the production of lithium batteries, SDI's official website states.
In January, Samsung announced that it had traced the tendency of its Galaxy Note 7 to self-combust to a fault in its lithium-ion batteries. The company stated in February that they would be investing $129 million in improving safety standards.
Although it has not yet been ascertained whether Wednesday's fire was caused by the same battery fault that plagued the Galaxy Note 7, social media users in China have taken great pleasure in connecting the two. "After the phones finished exploding, the factories explode," wrote one Weibo user under Wuqing fire emergency services' announcement.
"Don't touch me!" another user imagined the Samsung batteries saying. "Touch me and I'll blow myself up!"
Additional reporting by Zhang Liping.
(Header image: Smoke billows from a fire at a Samsung factory in Tianjin's Wuqing District, Feb. 8, 2017. From Tieba 'Wuqing')