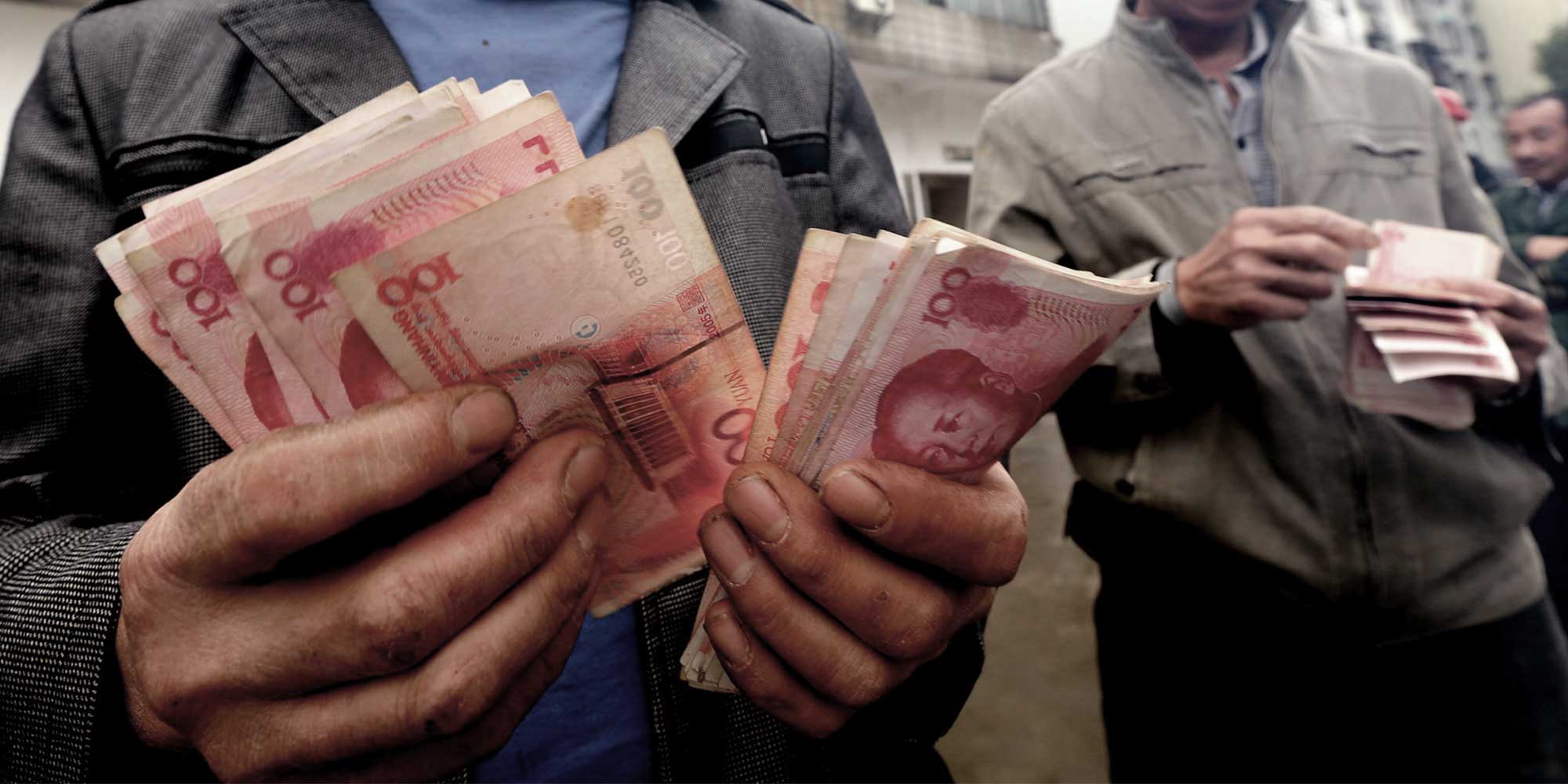 NEWS
Man Fatally Slashed in Dispute Over Unpaid Wages
Migrant worker's father kills son's former employer in broad daylight in northeastern China.
The period around Chinese New Year is widely seen as a time for taking stock and settling debts — a fresh beginning.
On Tuesday, one man's attempt to call in an IOU led to a violent death.
The man, Huang, paid a visit to another man, Li, to collect 5,200 yuan ($750) owed to his son. The money was reportedly back pay for work Huang's son had done for Li three years prior.
Negotiations didn't go smoothly, however, and Huang attacked Li with a knife. A short video clip being shared on microblog platform Weibo shows a middle-aged man slashing another man's throat in the middle of a street next to the train station in Panjin, a city in northeastern China's Liaoning province.
A separate video shows the attacker being pinned to the ground by a police officer.
The victim, Li, was transported to a local hospital but died there later, according to a report by Sixth Tone's sister publication, The Paper, that cited local police. The attacker, Huang, was arrested.
China has more than 277 million migrant workers who flock mainly to large, prosperous coastal cities in search of work. Many of them are employed without contracts, which means they often work under unstable conditions with little labor or legal protections.
Their employers frequently withhold wages, are slow to make payments, or pay salaries in bulk just once a year. Conflicts surrounding unpaid wages are particularly pronounced around the lunar new year, when migrant workers need money to travel home and aren't sure whether they'll return to the same company after the holidays.
According to official data, about 1 percent of migrant workers were affected by lost or withheld wages in 2015, and were owed an average of 9,788 yuan — more than a month's pay, for most — by their employers. But the situation has actually improved from around a decade ago: In 2008, some 4 percent of migrant workers were owed back pay.
Last March, thousands of coal miners protested outside the headquarters of Longmay, a large, state-owned mining company, in Shuangyashan, a city in Heilongjiang province. They demanded wages they had not received for more than two months. The company started paying back the money it owed soon after, though some workers still complained they didn't receive their wages in full.
(Header image: Two migrant workers count banknotes after finally receiving their back pay, Quanzhou, Guangxi Zhuang Autonomous Region, Oct. 25, 2016. Wang Zichuang/VCG)