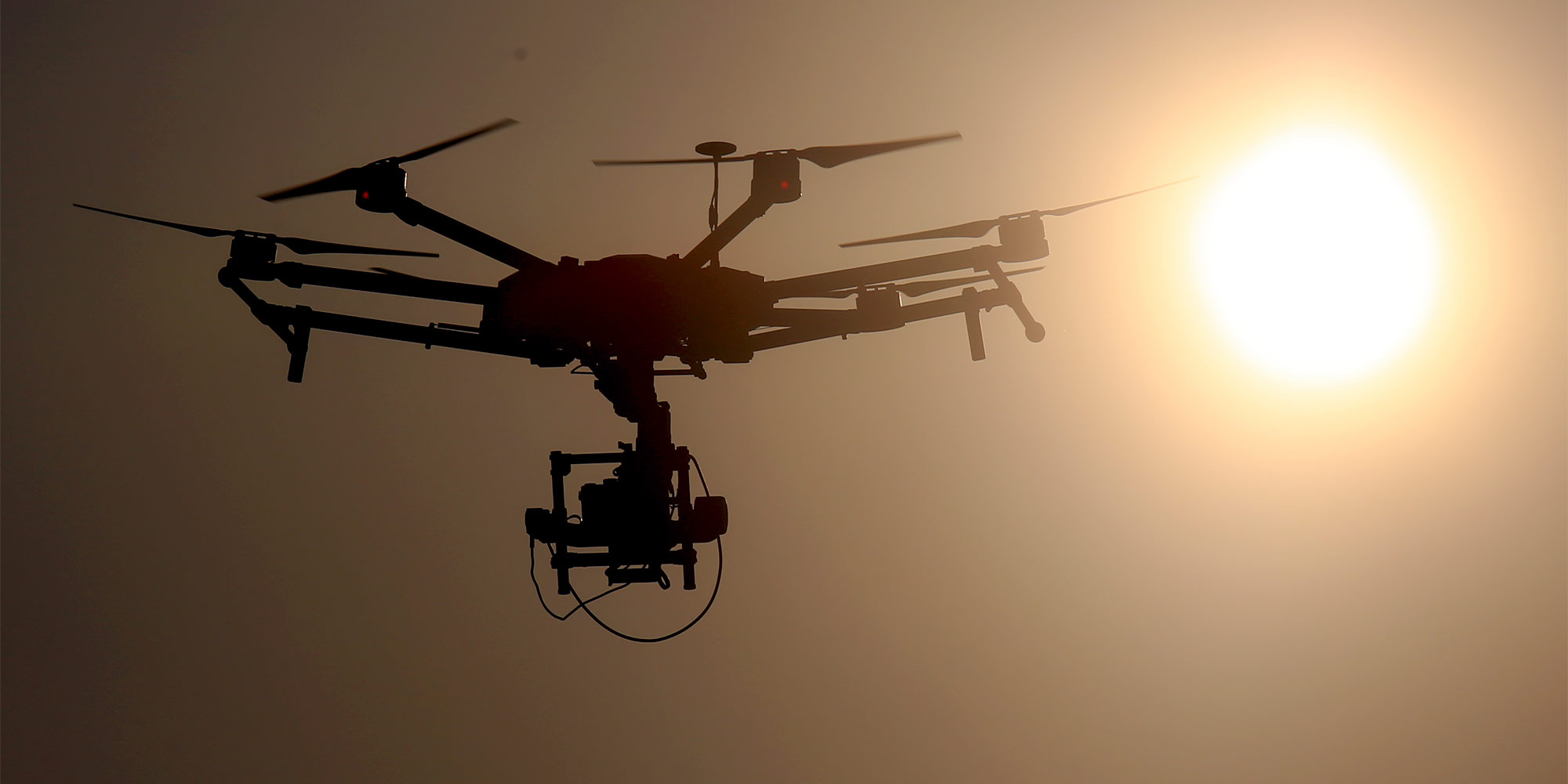 NEWS
Drones Cause Diversion and Delay of Flights
Police investigating two separate incidents of entry into restricted airspace by 'unidentified flying objects.'
The use of recreational drones in China's public spaces has come under renewed public scrutiny following two incidents in as many days of commercial flights being diverted or delayed.
On Thursday evening, a drone equipped with lights was spotted by the crew of an Air China aircraft flying in airspace belonging to Mianyang Nanjiao Airport, in southwestern China's Sichuan province. Rumors on social media of the entire airport being closed as a result were promptly dispelled by Mianyang's civil aviation authority, which confirmed that the incursion had only led to the diversion of three aircraft to other airports and the delay of five flights.
The following day, three separate aircraft crews reported sightings of an "unidentified flying object" while taking off or landing at Shenzhen Bao'an International Airport, a major transport hub in southern China's Guangdong province. Measures taken by airport authorities to ensure the safety of aircraft in the area led to the delay of several flights in and out of the airport.
The Mianyang and Shenzhen airports were operating as usual within a matter of hours, but police authorities in both cases have vowed to investigate and hold accountable those found responsible.
The incidents occurred just weeks after a drone enthusiast was detained after publishing footage of an airliner flying past his drone on its approach to Hangzhou Xiaoshan International Airport in eastern China. Also in January, another drone lover in the central province of Hebei was detained for five days after flying his machine over the site of an explosion in a residential area, which authorities said had hindered the efforts of rescue teams.
"Drones are loved by their feverish enthusiasts, and often people do not pay attention to the areas in which they are used," read Mianyang airport's statement following Thursday's incident. "When that area is the vicinity of a civilian airport, it poses a serious threat to flight safety."
The airport authority implored those operating drones, balloons, airships, other model aircraft, and even traditional Chinese lanterns to keep well clear of the airport's "clearance protection airspace," an area around each airport protected by civil aviation law, and within which any activity that may interfere with aircraft activity is forbidden. Those found in violation of the law can face fines and imprisonment.
As in other parts of the world, the use of drones in China has skyrocketed in recent years. In addition to recreational use by aviation enthusiasts, they are transforming agricultural practices in some of the country's most isolated areas, and have been used by search and rescue teams in times of emergency. But the rising popularity of the machines, which are normally equipped with multiple propellers, allowing them to behave much like a helicopter with considerable maneuverability, has not necessarily been accompanied by increasing awareness about the safety risks they can pose.
As a result, some manufacturers have taken it upon themselves to limit the areas in which their machines can be flown. China's leading drone manufacturer, DJI, equips its machines with GPS software that alerts users to restricted airspace: Should the user fly into that region, the drone will bring itself to the ground automatically.
Drone enthusiast and DJI user Ying Xiaolong said that the recent incidents at Mianyang and Shenzhen airports reflected a disregard for safety that went against the spirit of drone flying. "When they first built drones, their original intention was to give us aviation enthusiasts a new way to view the scenery around us," Ying, 26, told Sixth Tone.
"It's very easy to get into drone flying," Ying said. "But these are flying machines, and they pose a certain amount of danger. Anyone who flies them must consider the question of safety around them."
Additional reporting by Yin Yijun.
(Header image: A drone being flown in Nanjing, Jiangsu province, Jan. 11, 2017. Wu Jiahong/VCG)